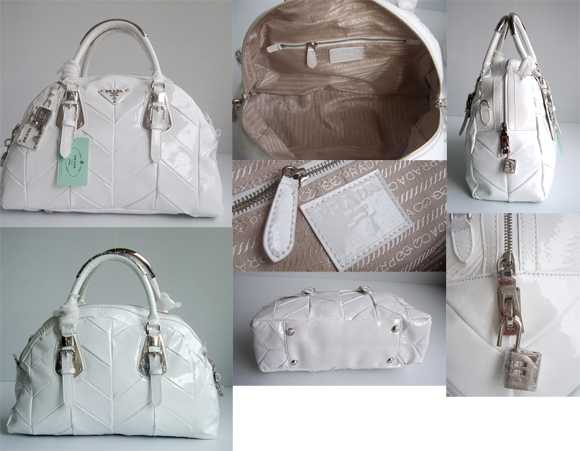 Handbags are integral part of your clothing which symbolizes your status, culture, open secrets of your character, show style and taste, reveal temperament and tell about security level. Whether it is necessary to speak about scrupulousness adult girls choose this accessory with? So, what handbags will be carrying this fashionable season?
Majority of girls which would like being always fully armed, can remain quiet – huge and convenient bags are still in a fashion. The main thing is that handles should be short, thick and convenient, and inside – abundance of pockets for simplification of search of necessary things. Long humeral belts or side pockets with metal rivets can be an addition to a big bag.
Designers offer business and practical ladies bags from rough leather of rectangular or square form with short round handles, which remind small suitcases. Laconicism and simplicity are embodied in such bags.
Handbag is an expression of your individuality and Success!
A handbag a-la school satchel with lightnings, buckles and the most important thing – long humeral belts, and also big bags-handbags without handles from "wet" patent leather or suede will be a season hit.
For an evening going out bags-envelopes and tiny handbags of rectangular, square models will be good and, to strike all on the spot definitively, unusual forms – a trunk, heart, apple or fur sack. Contrast sewing, long chains, thongs on a wrist, metal covering, open lightnings should be characteristic feature of an evening handbag.
Bags from reptile leather, and also "wet" patent, check fabric, plait leather, with geometrical, flower patterns or a set of thongs are on fashion peak.
In winter fur bags of different sizes will enter into fashion, with and without handles, and even in the form of a backpack. Structure of models will be presented by goat fur, fox and sheepskin. Different additions from fur, for example, playful brushes also will look in an original way.
Color scale is wide and unlimited, but favorites are red, black, colors of olive and bilberry.
Cut leather, metal or wooden handles will be a season highlight. A bag can be of soft form, for example, knitted, but with strong, firm handles. All composition as if turns to a single whole with your image, or, on the contrary, creates certain contrast, underlining your originality.
Define character on a handbag
Lovers of handbags of big sizes – active natures with broad outlook and raised working capacity. Admirers of graceful handbags – refined coquettes, who are devoting much time to appearance. Tiny handbags without handles are preferred by reserved and organised ladies, and small suitcases – serious and practical.
The way you carry a bag, also tells a lot. If you got used holding a handbag for a handle (hand is lowered) – you are moderate in every respect, decent and punctual.
A hand is passed through a handle (an elbow is pressed to waist), this means, you like order and can keep house, are proud of yourself and very much afraid to fall in other people's estimation.
If hand, which a handbag is thrown on, is lifted upwards, to a shoulder – you are courageous and vigorous, do not avoid problems, are sociable, however, are too afraid of loneliness.
The manner to hold a bag for a corner is often combined with a habit to leave it anywhere. It is peculiar to exclusively self-confident nature.
Bag through a shoulder (hand is not free) – you are constraining and underconfident. And if hand dangles every which way, you are cheerful, like companies and compliments.
Bag under arm – you make impression of a closed person, however it is quite possible that you are simply independent and serious.
How to define quality of a leather bag?
First, it is necessary to examine an obverse covering of a bag. Good leather should have proof to action of light, moisture and friction, be nonrigid to the touch, completely tanned and without visible defects. Cuts can be not processed with an edging, but should be necessarily strongly stitched. If a female bag is varnished, it is possible to be guided by presence of a leather label attached to handle, or a special label in a bag.
Handles also should be leather, but not too narrow, so that they would not fall down a shoulder. A female handbag is considered strong, if handles are not sewed in the basis, but attached by special rings. The most qualitative lining is silk, and strong kapron or nylon can replace it with success.
Pay attention to a country-manufacturer. High-quality bags are, as a rule, made in Europe – Italy, England, Sweden, Germany, France.
Necessarily check up quality of buttons and lightnings: the first should not be hard or fragile, the second should be buttoned-unbuttoned easily.
It is desirable to buy handbags in a shop, where there are more chances to get a standing thing, after all, we knowingly overpay for a "brand", which guarantees us not only exclusivity, but also quality.