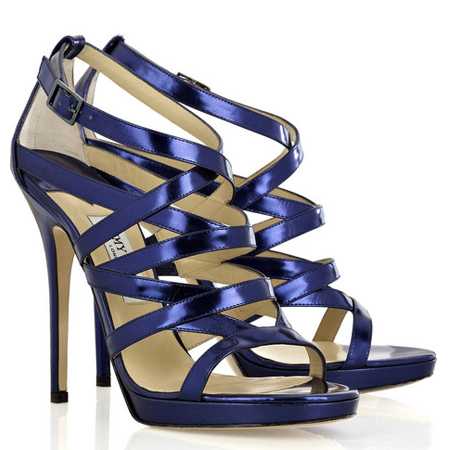 Jimmy Choo is known for their stylish and suave bags but they have also entered into designer women shoes. Jimmy Choo shoes are so cool with jewelery and embroideries. Companies who are distributing big brands like Tommy Hilfiger etc. are now distributing designer Jimmy Choo shoes. From the picture above you can image the shear elegance of such designer wears. Now you know where the élite society women are going to be seen!
Jimmy Choo is perceived as an empowered figure who has a say in the society and possesses the power to earn and spend. Woman has update knowledge about what's hot and what's not and knows much about style. It is believed that the Asian market will fetch revenue as much as what is being earned in UK and US. The company also has plans to diversify into manufacturing perfumes as well as eye gear and has apparently signed a 10-year agreement with the French beauty manufacturer Selective Beauty to produce as well as distribute the perfumes.
Jimmy Choo has an elite list of customers, most of whom are international celebrities. So, if you are a Jimmy Choo fan then go grab a nice pair and leave us a comment.