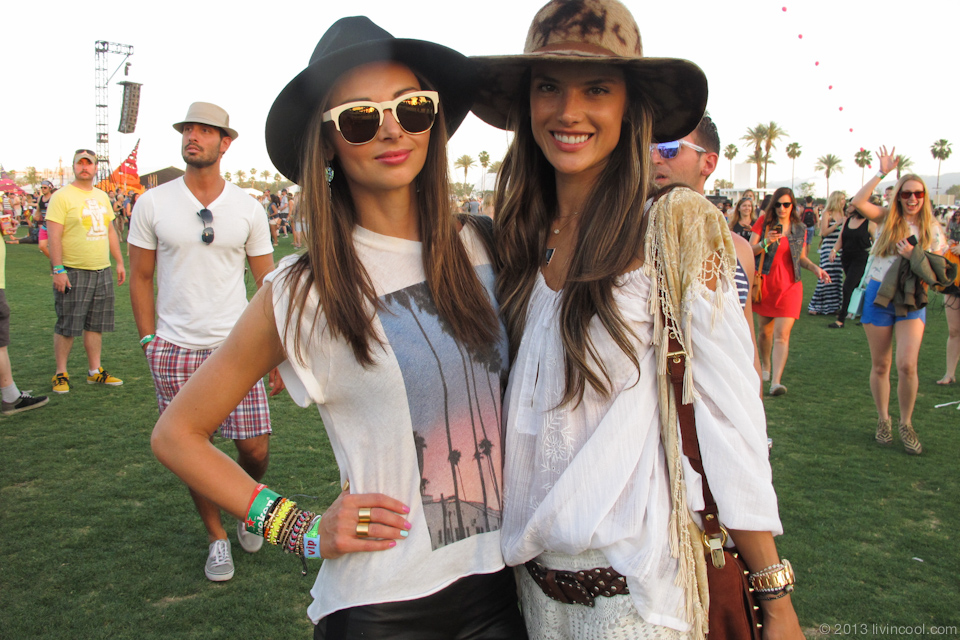 This year, festival fashion is arguably better than ever. There are some awesome styles to try out, as you can see just by looking at pictures taken from American festival Coachella. Just about anybody can pull off a grungy festival look.
Festival Fashion Must Have's
Take a look at the following must haves and start planning your all important outfits for festival fashion 2014.
Mesh
Mesh is everywhere this year, in the form of t-shirts, vests, and shorts. Any kind of mesh item will look perfect at a festival, especially when teemed with some awesome chunky boots and lots of attitude.
Oversized T-shirts
Oversized t-shirts have always been a staple festival fashion item, and this year is no different. Steal one of your boyfriend's t-shirts or check out Get The Label and style it with a denim sleeveless vest and lots of jewellery.
Bleached Denim
Bleached denim shirts and shorts look awesome, and the great thing about them is that you can create them yourself. Simply watch a Youtube tutorial to learn the different techniques – you can't go wrong!
Bandanas and Headscarves
Grungy bandanas and headscarves can be worn a number of ways and look amazing with grunge outfits. Perfect for bed hair that you just can't seem to tame especially after sleeping in a tent!
Lots of Jewellery
Festivals call for as much jewellery as you can possibly pile on. Wear lots of rings and midi rings, pile on the bracelets and necklaces, and even experiment with a body chain if you're feeling adventurous.
Tiny Shorts
Tiny shorts are the unspoken uniform of festivals. You can find plenty of retailers who sell vintage denim shorts or you can simply create your own!
Oversized Hats
Wide brim fedoras and floppy style hats are all the rage this year. Vanessa Hudgens even wore one to Coachella! Pair it with just about anything to stay safe from the sun and look awesome at the same time.
Face Jewellery
Bindis and other stick on face gems and jewellery look amazing, and they are really being embraced this year by fashionistas everywhere – Ellie Goulding even loves them!
Ethnic Flared Trousers
Kendall Jenner experimented at Coachella with a pair of flared trousers in a cool ethnic print. They looked stunning, especially paired with the cream gypsy style top she wore.
Crochet Tops
Crochet tops are still in, especially in all kinds of bright colors. Wear yours as a crop with your tiny shorts!
Flower Garlands
Big flower garlands look so pretty when perched on top of a festival hair style, if you want the 'hippy' vibe you should definitely try this.
Kimonos
Kimonos come in bright flower patterns, or delicate neutral colors – but either way, they look amazing! Wear one over your shorts to make an impact.
Bucket Hats
Bucket hats are only just emerging as a trend, so remember that you heard it here first! Wear yours with metallic sliders and dungarees to look cute this festival season!
Now you can go and buy your festival wardrobe straight away without a second thought – have fun at festival fashion in 2014.