Rangoli is an integral part of festivals in India, people decorate their wall, floors, entrances of their gates with colors or floral materials to create wonderful rangoli. Basically rangoli designs are comprised of circles, rectangles, triangles, squares or other geometrical figures.  When the occasion comes women start looking for latest rangoli designs to decorate their home. Latest in these series (rangoli patterns) is floral rangoli which is created with various colored flowers. Initially floral rangoli was only created in southern India on the occasion of Onam but now floral rangoli's can be seen in western region (Maharashtra, Gujarat) or even in northern states like Delhi.
If you are looking for innovative hand floral rangoli designs then you have landed at correct place. Check out these innovative floral rangoli designs to decorate your home and welcome the coming festivals.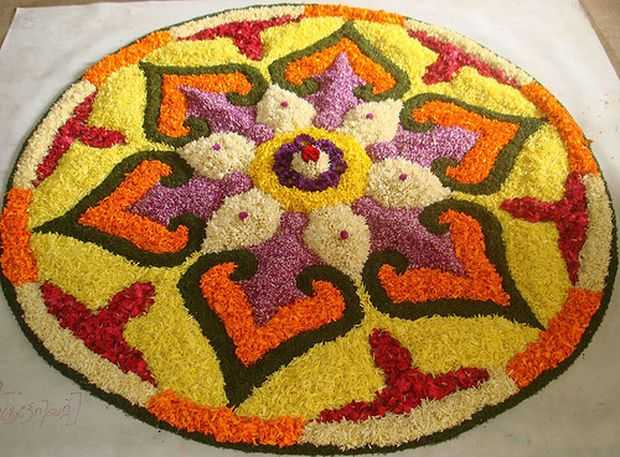 I would love to hear your rangoli design ideas and experiences with us. Please leave me a comment and let me know. Subscribe our RSS to receive latest Home & Decoration updates.