Looking for awesome blouse designs for the perfect sari you have selected? Wondering what sort of blouse neck cut, blouse back design you should opt that suits you the most? Well, check out these beautiful blouse designs and flaunt them with confidence. Play a little with your imaginations and you can mix and match different blouse designs or blouse patterns into one hell of a unique blouse design.
Latest Saree Blouse Designs, Cuts & Shapes
This year it's all about cuts, deep back necks and slight embroidered neckline. Check out the most sought after and latest saree blouse designs, cuts and shapes for you to try this year.
Golden blouse with sweet  heart shape ( paan shape) front neck, round back neck decorated with beads on outer edges. Stylish cut work  decorated with beads/ hanging below is just right to make people envy you.
A pink low neck blouse highlighted with white embroidery having a flower on one shoulder is perfect for a stylish look.
Stylish deep sweetheart shape black blouse with transparent shoulders and sleeves is just right to complement your geometric pattern saree. These blouse designs also look perfect with simple sari's which aren't heavily loaded with beads or embroidery.
A glass shaped low back neck design with dori, having cut work ( mermaid effect) on the base decorated with beads is quite stylish and works perfectly for holidays or festival seasons.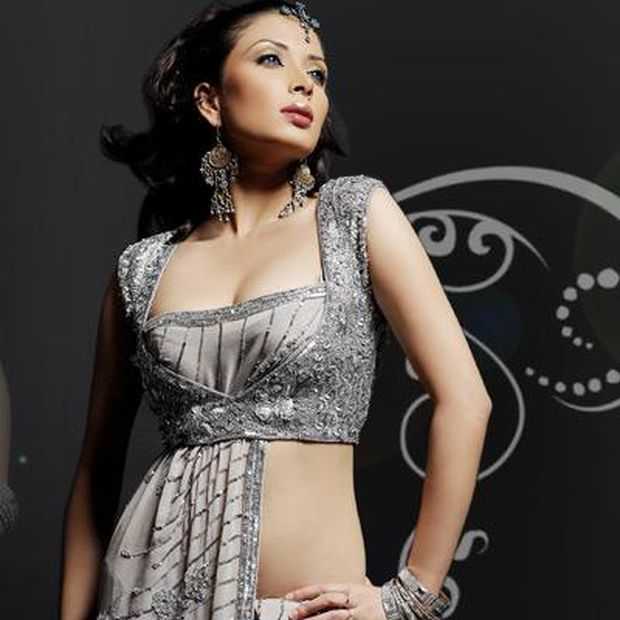 A sliver saree blouse designs which essentially gives a dupatta effect in front having a thick embroided shoulder is just right for fashion divas to flaunt their toned body with style. Just keep in mind that this blouse design will not look perfect if you are little bulkier.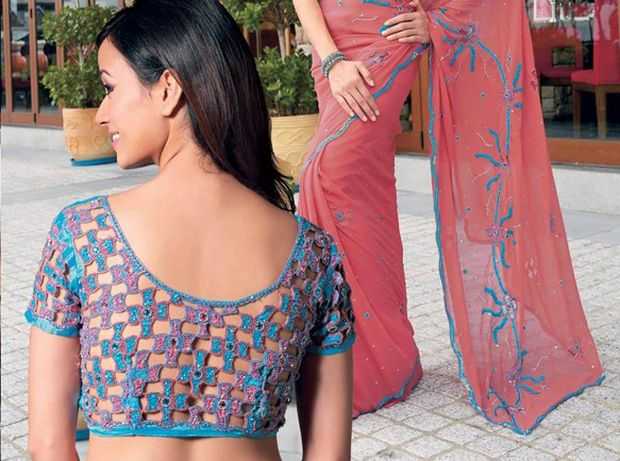 A contrasting woven blouse decorated with saree color beads will mesmerize the people. This blouse design is very chick and fashionable for any day outings, parties or festivals.
A navy blue deep low neck blouse with desginer embroidered shoulders and back is quite pretty. Back neck is highlighted with dori to give  a bold look .
A pink low neck  full sleeves paan shaped blouse having a flir all round the neck is very pretty. Typically this blouse design is for teenage girls.
We would love to hear your own opinion on these latest blouse designs, blouse patterns. Please leave us a comment and let us know.