Are you trying to save money? Quite frankly, aren't we all? It's a tough old financial world out there, but luckily there are a few ways for you to save some money in your everyday life…
Your Fashion
Get thrifty with your fashion. Check out thrift stores along with websites like eBay for some great fashion bargains. Nineties fashion is so in right now and even though you might want to steer away from the French tips and frosty lipgloss and chunky highlights, check out whatever Jennifer Aniston and Courtney Cox used to wear in Friends for fashion inspiration. (Maybe steer away from Phoebe's hippie chic zaniness…) If your closet is already full to bursting but you still don't feel as if you have anything to wear, why not get rid of your old clothes? Donate the items that aren't in great condition and sell the rest on eBay for some extra cash.
Look for dupes when it comes to your makeup. Skincare is something that it's hard for cheaper brands to replicate so if you've found a moisturizer that you love, stick with it. Likewise, it's hard for cheaper brands to replicate great foundation formulas. But take a chance with cheaper eye shadows and lipsticks – a lot of the time they're made in the exact same factories as more expensive brands like Kylie Cosmetics and Anastasia Beverly Hills. Sleek do a great dupe of the Nars Orgasm blush, in rose gold, and Colourpop liquid lipsticks are even better than Kylie's. If you're not sure where to find out which ones are the best, look online where there will be 100 clever ways to save more money, not just with your makeup. Tips from other people are the best way you can save instead of spending.
Your Social Life
If you usually go out for dinner with your friends and it somehow disintegrates into going to the bar and waking up with a terrible hangover and a huge bill the next day, then it's time to start going out for brunch instead. Sure, it can be a little expensive still – but let's face it, smashed avocado and poached eggs or blueberry pancakes are a whole lot more healthy than your favorite cocktails, and you'll definitely feel better after them! If you go out during the day it'll be a lot less likely to fall into a wild night out.
If you like to watch movies then why not buy a subscription to a streaming service like Netflix or Amazon Prime? A lot of the most recent movies are on there and they're also a lot cheaper than going to the movie theater – it's also a whole lot cheaper to pop your own popcorn! Let's face it, movie theater snacks are extremely overpriced. Hook your laptop or an Amazon Fire Stick up to your TV and you'll be able to watch in absolute comfort. Invite your friends over for the perfect fun girls' night in, and make sure you provide snacks like home made pizza and plenty of chocolate. Much better than an expensive night out in seats that are sticky from some little kids' gum!
Your Life
How do you get fit? It might just be time to quit that gym and start working out yourself instead. It might require a little more self discipline, but let's face it – no one wants to get up early and trail over to the gym before work anyway. Devising a fitness routine to do in the warmth of your own home is a lot more pleasant and cost effective. You could try out some yoga exercises and follow a YouTube channel like Yoga With Adriene, or you could try out Couch To 5K. Who knows – this time next year you might just be running a marathon!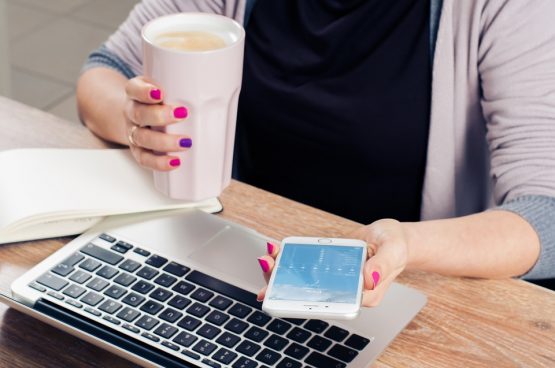 Of course, one of the best ways to get more financially solvent is to get paid more. That might sound easier than done but the truth is that a lot of us are being badly underpaid and it's time for you to talk to your boss at your next review and ask for a raise. If that doesn't work then why not start looking for a new job?
A lot of women in particular don't ask for the amount that they deserve so it's time for you to get confident and ask for a more realistic sum of money. Get in line with the men – they're a whole lot more confident about asking for more money, and you should join them there. After all, as we all know, women are way better at multitasking!