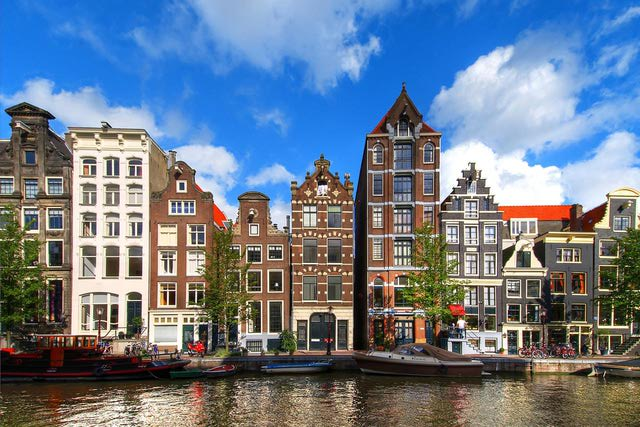 Amsterdam has been a favourite tourist place for a long time. It is famous for its wild parties, casinos, clubs, bars and open culture. But there are many other things in Amsterdam that make it unique in the world. Its heritage, art, culture and history are age old. There are museums, coffee shops, the scenic beauty and everything else that makes it a perfect place for vacations.
If you are planning a vacation in Amsterdam, then there are several things that you must check before packing up.
Let's discuss some of the aspects that need to be looked upon:
Visa Requirements
Before packing up the bags, you must check about the visa requirements. Every country has different visa norms. If you are a citizen of US, Canada or any other EU member country, then you can stay for 90 days in Netherlands without any visa permit. If you want to study or work in Amsterdam, then a visa must be required for longer stays. You can check online visa application to clear your doubts that you require a visa or not.
Check for Tickets
You should always look for the way to Amsterdam. If you are flying directly to Amsterdam, then you must check for the tickets and time of the flights. If flight seems costlier to you, then you can fly to London and can take a train or ferry or both to reach your destination. Flying to London and then travelling to Amsterdam is comparatively less than flights. So if you are travelling by train from London to Amsterdam then always check for the tickets before travelling and book them online to avoid any hindrance.
Accommodation
It is suggested to book your accommodation before visiting Amsterdam because most of the times the hotels are occupied by the tourists. It is a busy city and has more than 350 hotels. Your accommodation totally depends on your budget and your preference. If you are going for just a vacation for few days, then you can choose Amsterdam vacation apartment rentals. These rentals fit perfectly in the budget and if you are going to stay for long, then you can choose among different hostels. So book before you visit Amsterdam so that you could directly reach to your pre-booked accommodation.
Buy a Map of Amsterdam
Amsterdam comprises of a series of canals, streets, bridges and sidewalk cafe. If you are going for the first time, then you might get confused about the ways and locations. It is suggested to buy a map and take a walk for day or two to understand the blueprint of the city. After understanding the city you can enjoy visiting different places like Van Gogh Museum, Artis Royal Zoo, NEMA city center and other famous tourist places or you can just enjoy a sip of coffee on the sideways cafe to enjoy the afternoons.
These are some of the points that need to be looked upon before you visit Amsterdam. If you follow these steps then definitely you will get a hassle-free vacation. For more details and help, you can comment below.