What should be the basic requirement for ski getaways for women? Skiing in general is considered a men's game isn't it? Wrong! these days more and more women are avoiding spas, shopping and other chick specific things and choosing skiing, mountain climbing and other mountain specific events, games to make the most of their week long holidays. Some are even opting for quick weekend ski getaway destinations.
When you are specifically talking about women, you should make a note of their preferences, likings or in other words all the pampering stuff which they love to receive.
That's why we have built this list of world's top 10 ski getaways, holiday destinations for women, girls and chick gangs.
Women's Ski Getaways
Following list comprised of 10 ski getaways, destinations which perfectly suits to women. First of all these are safe, have all the luxury items you need, Après-ski stuff and above all they provide you the much needed break without worries.
1. Nakiska Mountain Resort, Canmore, Canada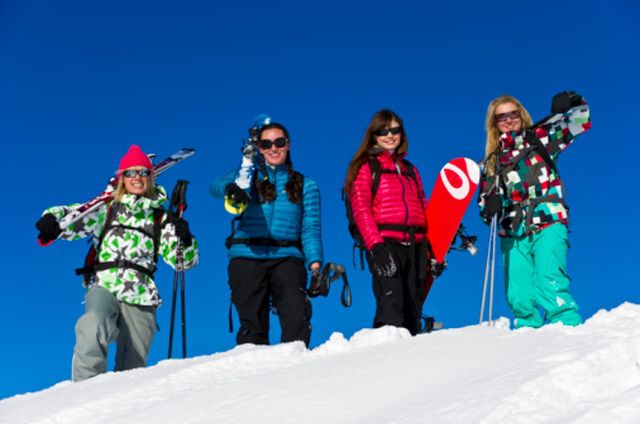 Nakiska mountain resort is a beautiful location surrounded by Canadian Rockies. No doubt that Canmore is one of North America's most loved destinations. Nakiska is a perfect ski destination in the Canadian Rockies. You will instantly fall in love with Canmore's alpine wilds of Kananaskis and other spots. Nakiska has all the ingredients like world class cuisines and hospitality to be your perfect ski getaway.
2. Bormio Ski Resort, Italy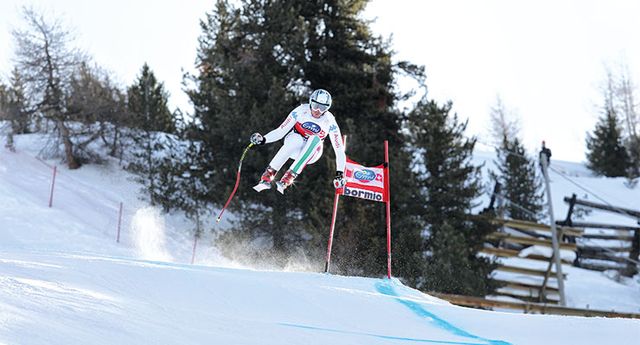 You will instantly fall in love with Bormio après-ski (going out, having drinks, dancing, and socializing after skiing) scenes, night parties and Thursday night celebrations that almost last till dawn. You can have unlimited fun in participating events, skiing, enjoying cable cars and above all après ski bar of the town. When you visit Bormio do no forget the natural steam cave sauna bath, exquisite cuisine and wine. Since it's close to the border of Italy and Switzerland you can extend your tour towards Swiss alps for anther round of skiing fun.
3. Stratton Mountain Resort, Vermont
Stratton Mountain's Village is not only famous for its women ski workshops, beautiful skin camps, snowboard camps but the main reason it's popular amongst women is because Stratton village has world-class boutiques. You can't resist yourself from a little shopping. If you are a beginner this is THE place for you.
4. Aspen/Snowmass, Colorado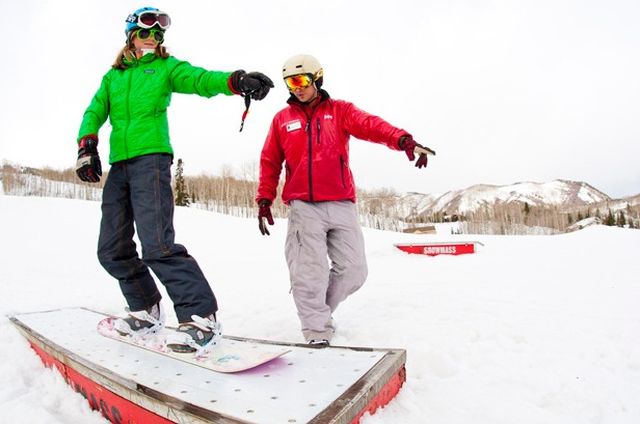 Simply book a girl's trip to Aspen to enjoy the great skiing experiences, snowboarding and other snow based activities. Aspen offers cool gourmet cuisines which will satisfy your appetite. We put it in this list because there are lots of girly activities you can do like joining a yoga class, custom cooking classes and for sports enthusiasts take adventurous challenges like double-black-diamond terrain and much more.
5. Sun Valley Ski Resort, Idaho
Take your girls group along and signup for Sun Valley FLO (Sun Valley for Ladies) and DIVAS (Die Incredible Vimin Alpine Shredders) programs. If you are new to skiing or other snow sports you can join classes which are specifically designed for intermediate to advanced skiers.
6. Squaw Valley Ski Resort, California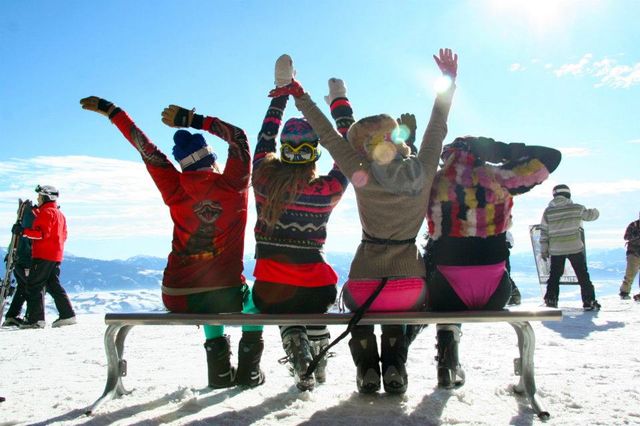 One of the most serious ski clinics is Squaw Valley. Join WOW (Women of Winter) session that occurs on every Wednesday. WOW programs is aimed to educate and teach about skiing by expert female skiers. If you are a mother and daughter team this is something which will make your bonding even stronger. The bars serve exquisite cuisines and wine.
7. Santa Fe Ski Resort, New Mexico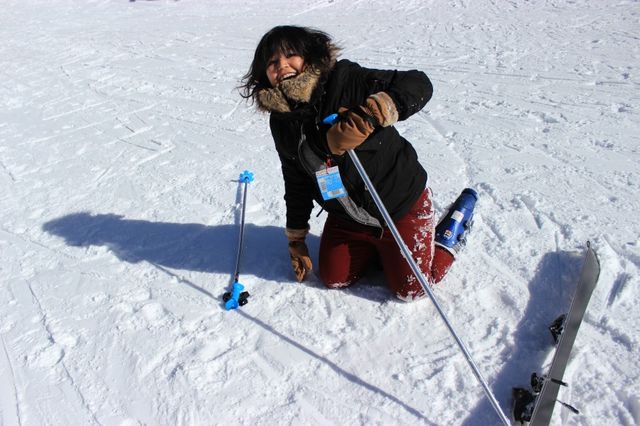 Santa Fe's annual women's program is aimed to hone your ski skills and make you a better skier. Female pro skiers take the sessions and educate you about skills required and all other things you should know about skiing. Apart from skiing sessions you can experience relaxing spas, cafes and specialty shops.
8. Jackson Hole Mountain Resort, Wyoming

Jackson Hole is famous for its western-flavored nightlife, long runs and back-country chutes. Take your gang and join Women's elevate ski camp where experts will hone your skills and make you an expert skier. You can enjoy on-mountain spas, fine dining, luxury wines, yoga classes, Pilates and lot more.
9. Whistler/Blackcomb Ski Resort, British Columbia, Canada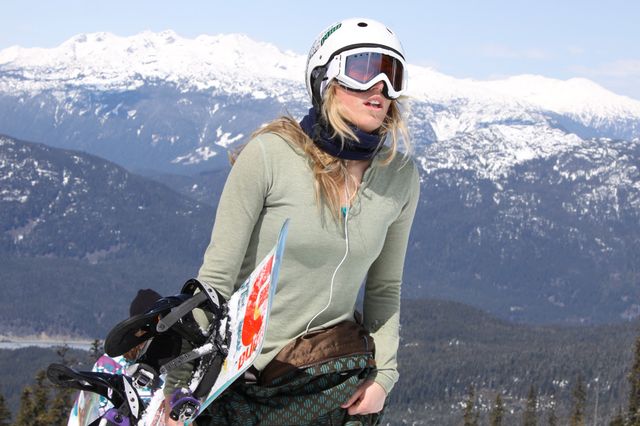 Learn to ski the steeps by enrolling for Women's camps offered by pros on weekends. This is more of a serious learning place so if you really serious about skiing you can't miss this. Après-ski activities over beer and nachos are very exciting for women of all ages.
10. Timberline Lodge Ski Resort, Oregon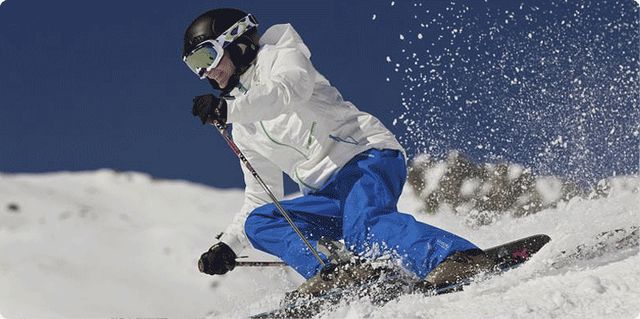 The only place in United States where you can ski throughout the year is very famous amongst active skiers.There are various ski camps you can join and enjoy under the guidance of pros. Camps provide meals, ski experience, teaching sessions and much more. Don't miss the cuisine which are offered with titillating wine.
Have you visited any of these ski getaways yet? Plan a trip now and share your experiences with us.