Blouse are the integral part of an Indian women wardrobe. A stylish saree blouse can add a style statement to your personality, whereas a misfit can ruin the look. Fashion designers have given blouse a very different touch to make them more appealing and beautiful. Its a common belief that true beauty of a Saree lies in it's perfect blouse design. Back Neck blouse pattern are noticed by everyone at the very first glance. It's your time to rock the season with these stylish back neck blouse designs.
Back Neck Blouse Design Ideas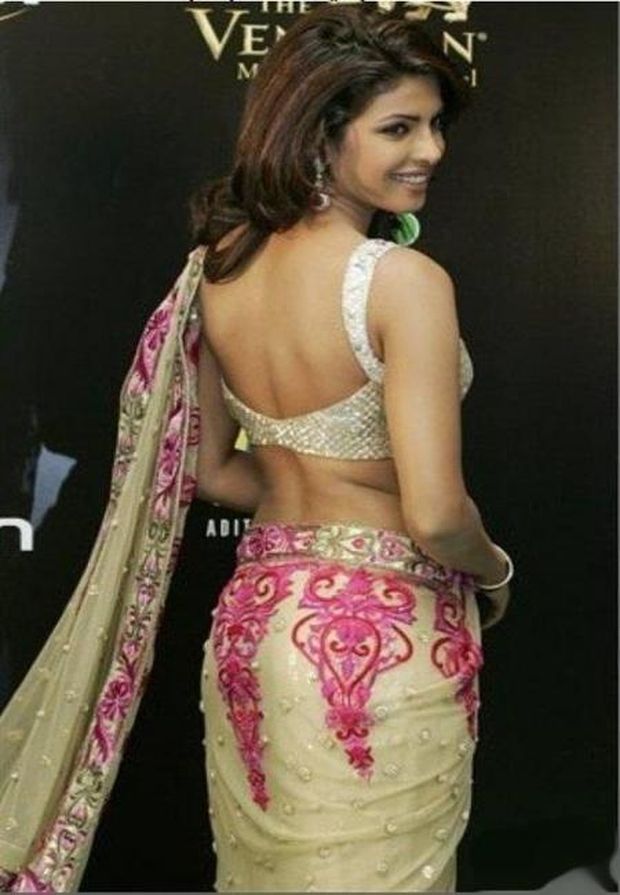 A simple yet elegant Priyanka Chopra's white blouse is what we love. If you are blessed with a figure like Priyanka this back neck blouse design will catch everyone's attention.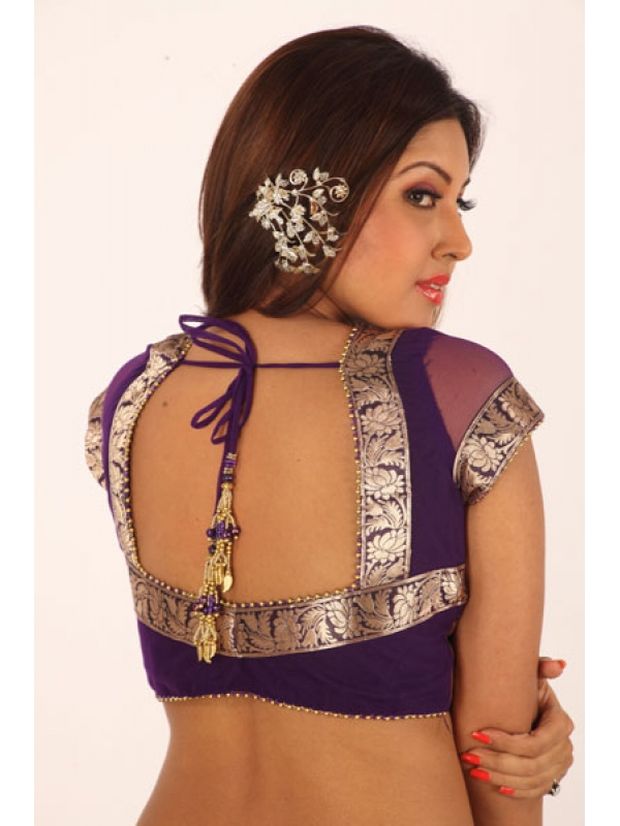 Navy blue princess cut back neck blouse designs will give a necessary oomph factor to your saree. Base Beads and Dori can give it quite fuller or heavier look which is traditional yet very stylish.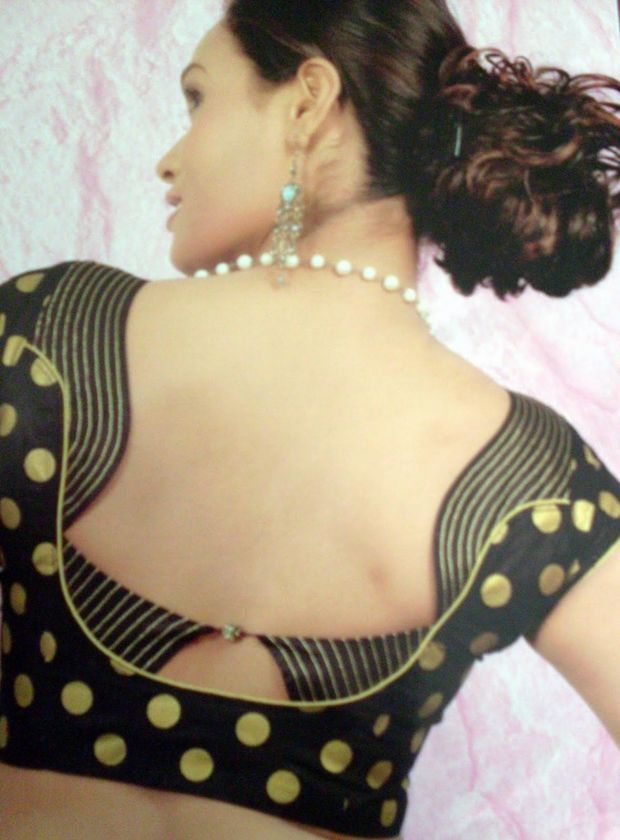 Black dots blouse with contrasting line neck pattern can go with all your sarees. These kind of designs are easier to get done from your tailor.
How about these two patterns. Blue and grey color combination is just lovely yet  stylish. Part of your saree cloth can give it an interesting twist.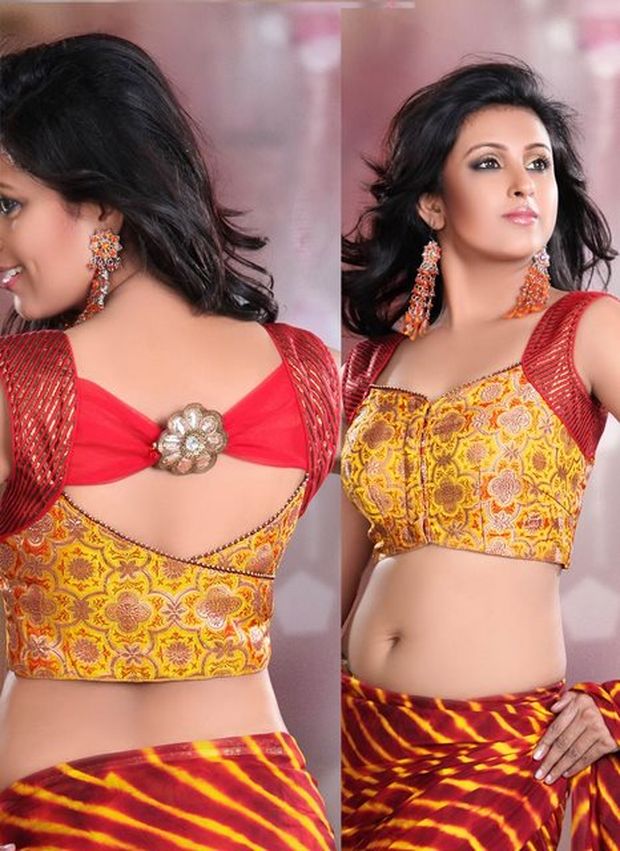 This yellow and red brocade blouse with a sweetheart neck in front, a flower broach on back is quite mesmerizing.
If you love net, i am sure you will love this blue net blouse design with brocade border. One of the most popular blouse design amongst celebrities in summers.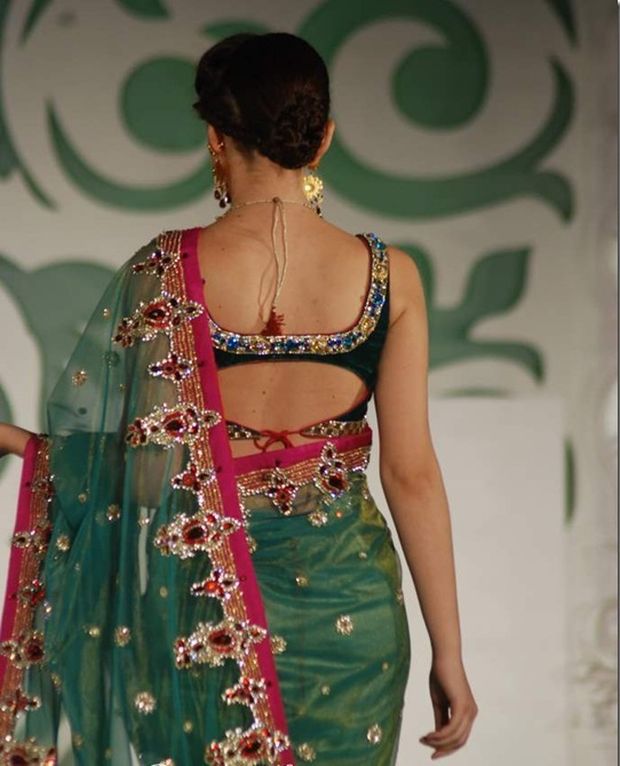 We just love the leaf shaped dori effect an the base. The embroidery on the outer edges gives this kind of back neck blouse a traditional look. Moreover such blouse designs are most suited with heavy lehngas or saree for all special occasions.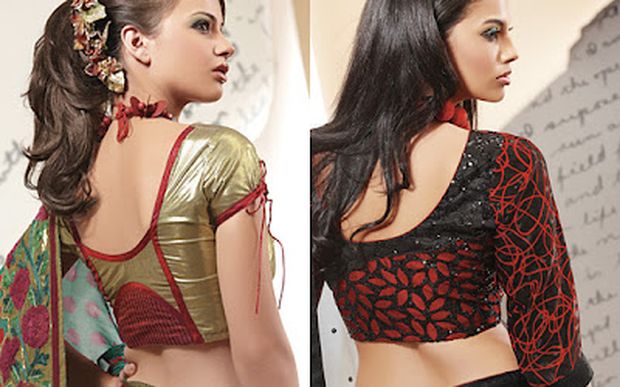 Would you try these back neck design pattern? Simple, elegant and can be worn on various occasions. What's best is these are little conservative as well since there is nothing flashy about them.
The center vase shape cut with two blue dori is quite interesting. The use of bright color adds up to style quotient of this back neck blouse design.
The cut work embroidery and the dori will make your back neck blouse pattern stand out.
We would love to know which kind of designer back neck blouse designs you love to wear. Please leave us a comment and share your opinion on these blouse design ideas with us.