An incredible sports stadium can serve multiple purposes. It can house sports and events, it can help define a city's skyline, and it can even attract tourists all on its own. And the best thing is, no two of these stadiums are exactly alike. Around the world, sports fans, engineering and architecture enthusiasts, and tourists alike can enjoy an incredible variety of venues, from older places with classic appeal to newer, state-of-the-art options. Narrowing them down to any collection of the "best" is difficult, but we've picked out our 10 favorite ones.
1. Forsyth Barr Stadium – Dunedin, New Zealand
Forsyth Barr Stadium is a stunning, one-of-a-kind venue in Dunedin, New Zealand. While it's primarily used for football and rugby, it is also known for staging incredible concerts with some of the biggest acts in the world. In fact, it came in 13th in the world in concert ticket sales last year. What really makes the stadium unique though is its greenhouse-style design, which enables it to be the world's only indoor stadium that grows natural grass.
2. St. James' Park – Newcastle, United Kingdom
There are a number of beautiful and historic venues in English Premier League football. But St. James' Park is the most striking of the bunch. The design, which makes half of the stadium's stands tower over the rest, is simply unlike any other, and the ultra-clean detail, silver-white metallic exterior, and massive, awning-style roof over the taller stands present a memorable image.
3. Qizhong Forest Sports City Arena – Shanghai, China
This Shanghai arena is used for multiple sports, though it's most closely associated with tennis (and the Shanghai Masters in particular). It's a wonderful venue for tennis, with excellent sightlines from any seat, but it's the roof that sets the stadium apart. The top of the arena can open up in a sort of spiraling, pinwheel manner.
4. Fenway Park – Boston, United States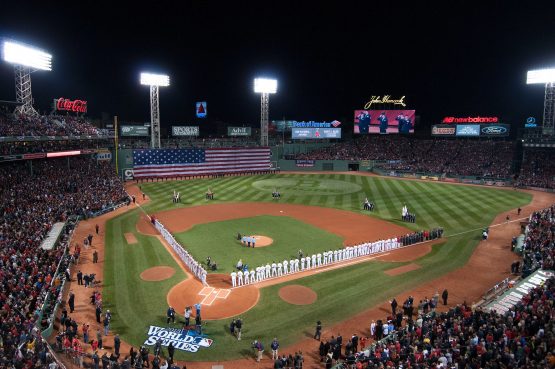 Fenway Park is one of those increasingly rare stadiums that is just oozing history. Home to Major League Baseball's Boston Red Sox for over a century, it's still a beautiful place to watch a game, and it still produces moments that seem to slot right into its rich history. For instance, just recently a player named Mike Yastrzemski – grandson of a Red Sox legend – hit a home run in his own first game at Fenway. The place just has that kind of magic.
5. Old Trafford – Manchester, United Kingdom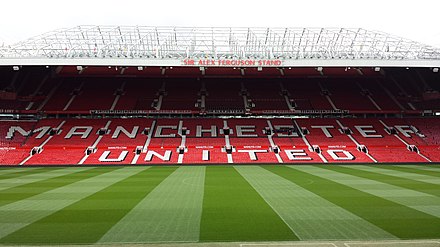 Old Trafford may not quite make the visual impression St. James' Park does, but it's the more iconic of the two Premier League stadiums by a significant margin. It's a beautiful, if more traditional venue, but somewhat like Fenway Park it radiates prestige. The red stands boasting the name "Manchester United" in white are one of the more recognizable images in world sport.
6. AAMI Park – Melbourne, Australia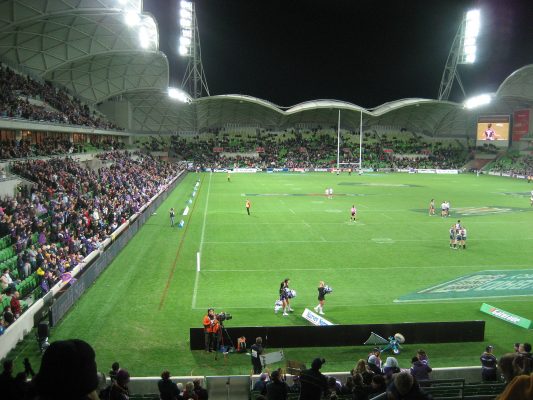 AAMI Park is used mostly for rugby, though it regularly houses professional football matches as well. It's an outdoor stadium with a sort of partial roof hanging only over the stands, and built almost like a series of miniature domes. Well-kept grass and green seating make the interior of the stadium feel almost unusually natural, such that the whole place feels like an extension of the outdoors.
7. Chase Center – San Francisco, Untied States
Chase Center is the only place listed here that hasn't seen sporting action yet. Soon though, the Golden State Warriors of the National Basketball Association will play their home games there. And given that sportsbook sites in the U.S. are pegging the Warriors as one of the better teams in the league for the upcoming season, the new arena should get lots of attention. It's an absolute beauty of a stadium, not least because it sits right on the edge of the San Francisco Bay.
8. Pancho Arena – Felcsut, Hungary
Pancho Arena may be the least-known venue mentioned here, though it might also be the most unique from a pure visual perspective. Built to house professional football, it's a very intimate stadium with a seating area that looks almost like some Gothic cathedral. Pillars and arches give way to a small facade winding around the top of the stands, all lit in a way that makes the designs look bronze.
9. Estadio de Maracaná – Rio de Janeiro, Brazil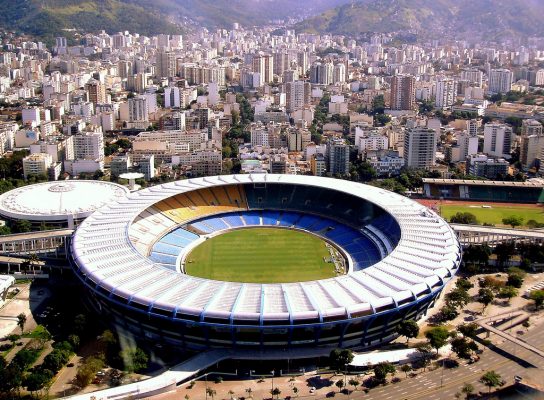 Estadio de Maracaná is more in the Fenway Park vein, in that it feels somewhat old, and can't match the other stadiums here from a beauty perspective. But it's a massive and extremely famous place to watch football. It's built to cater to and showcase the pure love of Brazilian football fans.
10. Louis Armstrong Stadium – New York, United States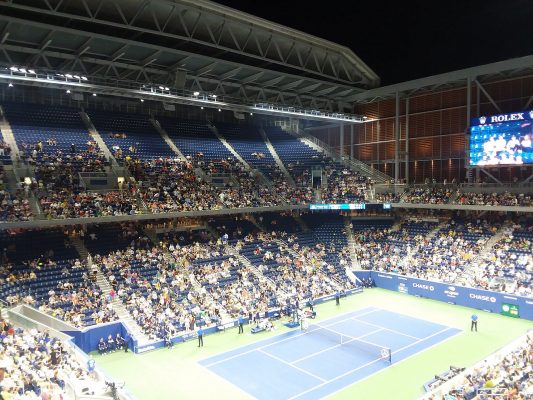 Louis Armstrong is one of several stadiums at the U.S. Open tennis venue in New York City. But as the Washington Post noted when it was opened, in its new form, in 2018, it amplifies the event's experience. Despite the fact that it stands literally about 200 feet from the biggest tennis stadium on Earth (Arthur Ashe Stadium), Armstrong is the more unique venue, built to keep audiences cool and amplify the sounds of the crowd to make matches more exciting.