Less makeup is always better in the workplace as this is the first thing your colleague notice about you. Make up tips that helps being natural is the best way out. You should wear natural shades and be sure to have a smart look. Too much acts adversely and will tarnish your image.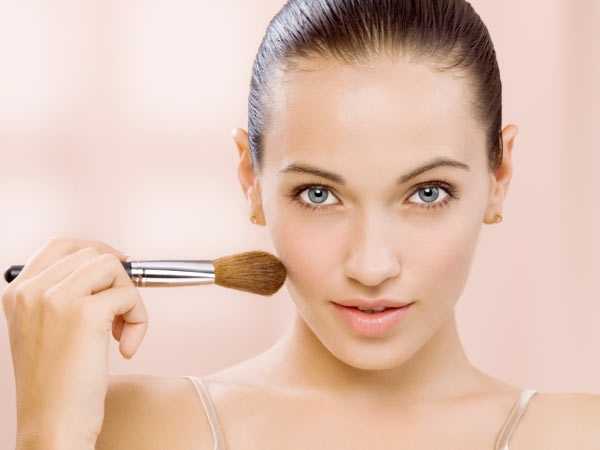 Too much flashy, glossy or over makeup will make people consider you a dumb girl who is mostly interested in fashion. Obviously you are not going to be known that way isn't it? Keep in mind that " Fashion fades, style remains." Be stylish and leave a mark with these make up tips for office.
Workplace is a professional place and you look should reflect the same to make a mark.  Try to keep things as professional as possible, be it your attire, your behavior, relations with others or even your makeup.
Being toned down or being subtle is what is meant by being professional. Be understated. Avoid being loud as it diverts others' attention from your proficient professionalism and awesomeness. These make up tips will let you enjoy smart and soft look instead of a loud and garish one.
10 Make up Tips For The Office
Here are mentioned some important office make up tips that you should follow in order to make a smart appearance.
1. Keep Skin Clean
Clean and moisturize your skin regularly. Daily cleaning, exfoliation and miniaturization are the basics that you should incorporate in your daily schedule. Your skin will remain fresh and hydrated throughout the day.
2. Foundation and Concealer
Use a light foundation and concealer to evenly tone your face.  This will give you a smooth appearance and will mask up all marks and blemishes, if present.
3. Your Cheeks
Apply a light daytime blush on your cheek bones. Blend it properly and evenly for a smoother look. Use a shade that compliments your skin tone and is not too dark.  Do not over do it! Bright colors are completely out of place and should never be tried.
4. The Eyes Have It!
DO not use dark and bright shades for your eye makeup. Use a black or brown eye color. Enhance your eyelashes with either transparent or black waterproof mascara. Black or brown eyeliners are recommended for workplace as they are not too garish. Smoky eyes are best suited  for office environment.
5. Never Use Fake Eyelashes
Avoid using faux (fake) lashes at your office. They are completely unacceptable in office environment. Imagine if you have glue malfunctioning with eyelashes while in an important official meeting.  Obviously photocopies do not work in important situations so be natural. You should use a mascara to make lashes voluminous.
6. Avoid the Glittery Lips
Simply do not apply pink or maroon on your lips. They are a complete "no" for your workplace. So garish and glossy they appear! You have to look professional and not a guest at a marriage ceremony. Just avoid pinks, reds and maroons. Skip it they are so distracting.
7. Use Neutral Dull Lip Shades
Use neutral lip shades like beige, frosted skin, etc. to flaunt a smart look.   One of important Make up tips would be to use nude colors as they are perfect for your workplace.  They are subtle and at the same time give you a great look.
8. Use light Skin Colored Nail Paints
Applying lighter shades of nail paints is highly recommended for your workplace. Dark and jerry colored nails are harsh to look at. So keep them subtle and down-toned.
9. Keep Nails Short
Try to keep short and well manicured nails. Long nails are hard to maintain and may cause injury. So file them properly and keep manageable nails. After all you do care about nail hygiene. Isn't it?
10. No Eyebrow Embellishments
Youngsters are quite fond of wearing eyebrow embellishments. But in office such things are not acceptable.
Remember your workplace has certain ethics that should be followed. You cannot do whatever you like. Learn from expert make up tips as your dressing is a important part of your personality. It should be decent and graceful and shouldn't be garish and flashy.
More Make up Tips & Makeup Trends
Browse our Makeup trends section and read more Make Up Beauty Tips, Hair Make Up Tips, Model Make Up Tips, Beauty Tips, 3 minute Celebrity Make Up Tips and Professional Make Up Tips.
Office Make up look for Monday
Office Make up look for Tuesday
Office Make up look for Wednesday
Office Make up look for Thursday
Office Make up look for Friday
I would love to know your own make up tips, ideas. Please leave me a comment and let me know.