Diwali is an Indian festival of lights when Indian women, girls wear Mehndi/henna on their palms, shoulders, full hands and legs. Although, there is no special design specially made for Diwali, Karva Chauth or Bhai Dooj festival but there are various innovative Mehndi designs which you can choose for the occasion. For these occasions you should choose Mehndi designs which are full and cover entire palm just like bridal henna.
Ideally, Mehndi designs are chosen as per the occasion so what's better than Diwali the biggest and grandest of all Indian festivals. Here are some awesome henna designs which you  can wear on Diwali and Bhai Dooj.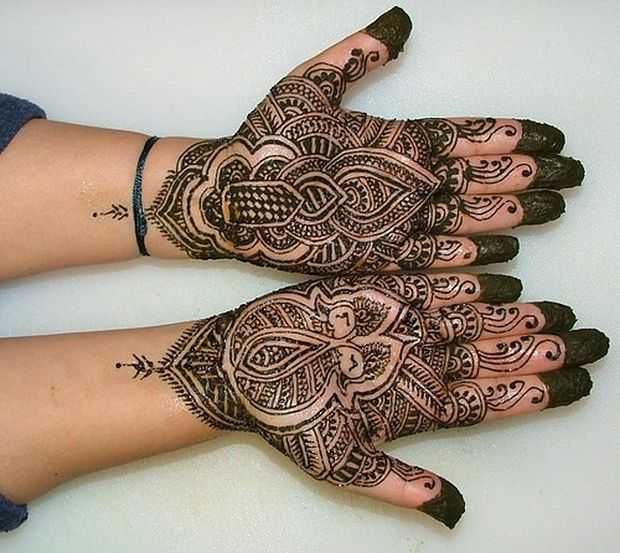 I would love to hear your own mehndi designs (henna designs, pattern) ideas which you wear on Diwali, Karva Chauth or Bhai Dooj. Please leave me a comment and let me know. Subscribe our RSS to receive latest Mehndi design updates and Mehndi art.