Boat Neck Blouse designs are getting immensely popular amongst saree lovers across the globe. It is believed that choosing a saree and most importantly blouse design should be per your body type. Fortunately, boat neck blouse designs look good with almost all body type and complexion.
Typically while selecting a blouse pattern women select the front neck very carefully whereas blouse back is something they aren't found to be very selective about. We will present some very elegant and classy boat neck blouse designs for inspiration. These boat neck blouse patterns not only attract an eyeball but also look very chick & feminine.
Boat Neck Blouse Designs for Every Occasion
If you are selecting boat neck blouse designs for your saree, we are sure you will admire the following designs which are graceful and very appealing.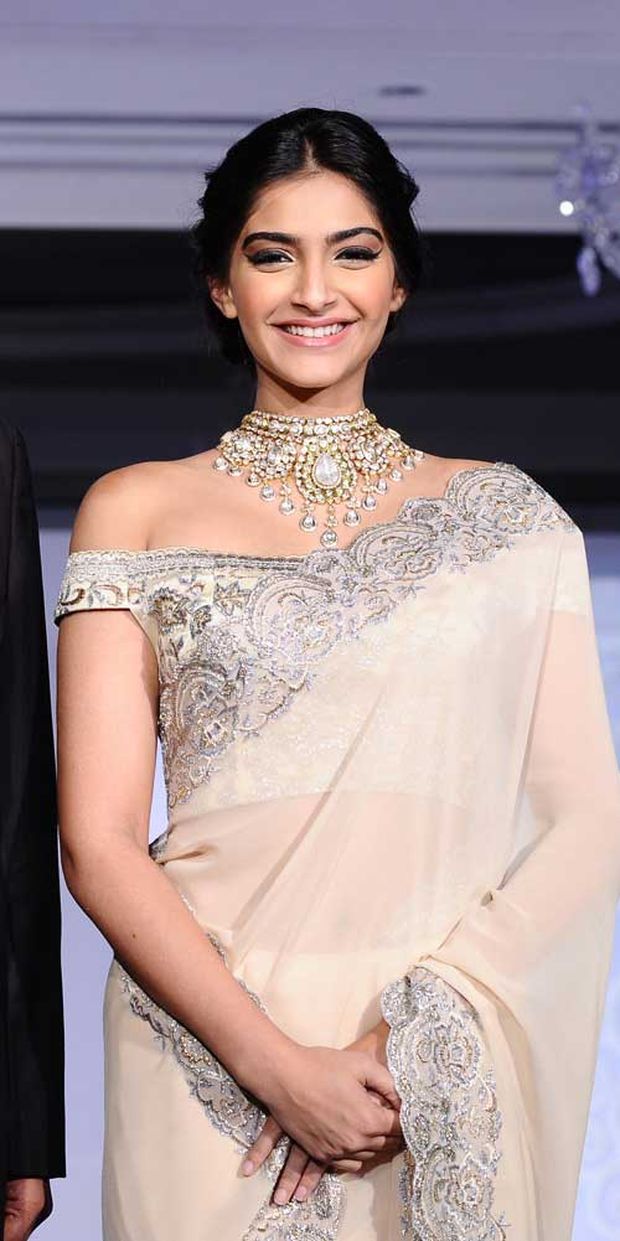 Sonam Kapoor is known for her style statement, fashion sense and dressing gracefully. Checkout how she has matched her carefully cut, perfect boat neck blouse design with a matching necklace. This blouse design can be worn in any party or events.
Maria Sokolovski aka Mia aka Neha Dalvi has gained huge popularity ever since she did a campaign for Seasons. Would you care trying this blouse neck design.
A very elegant yet not so flashy boat neck blouse design which will look perfect on slightly light Sarees.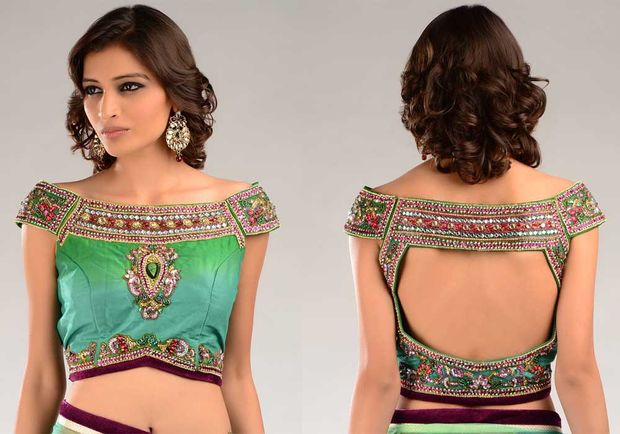 A very fashionable and somewhat flashy boat neck design which features mainly on blouse back. Although, we personally dislike the blouse back but the front neck is commendable.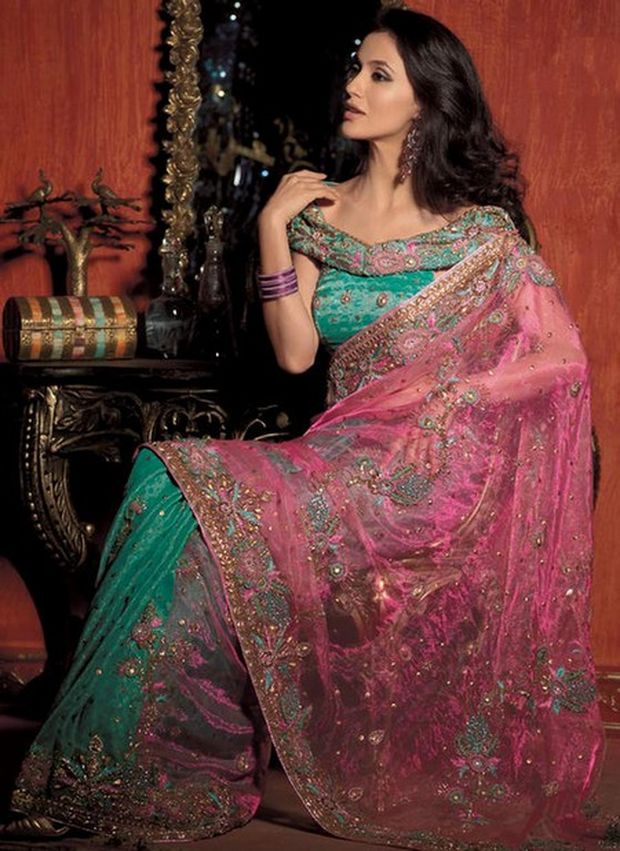 Very classy boat neck blouse pattern for Saree's with heavy work. This neck design can be chosen for your special and favorite sarees.
Kareena Kapoor Khan shows her designer boat neck blouse design which can be worn with Saree, Lehengas or even western wear. Like i said earlier it's all about grace and the poise.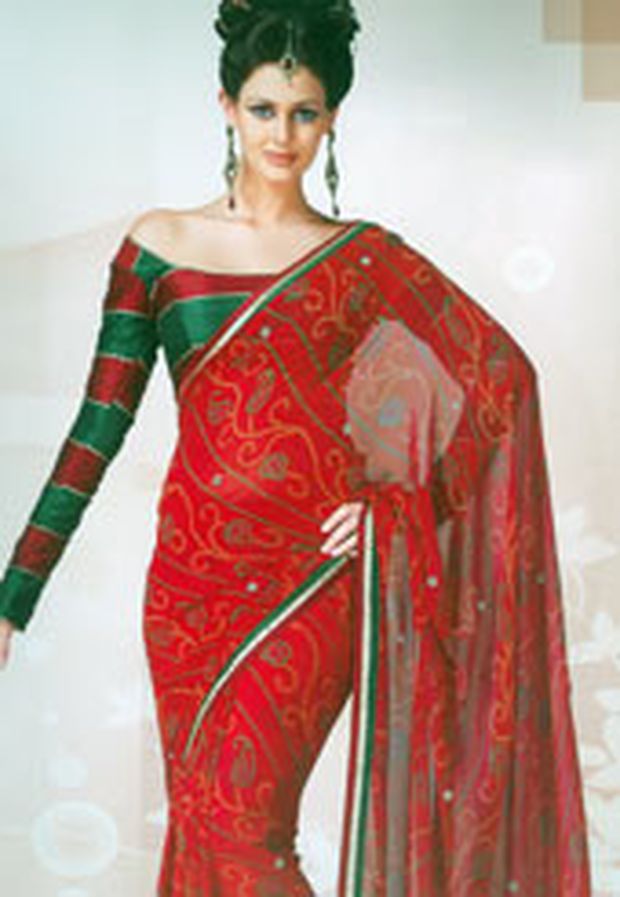 This is also a very attrative blouse neck pattern for sarees with mid range work.
Ileana d'Cruz showed perfectly how to handle poise even when all the cameras on you. This is a very fashionable boat neck blouse pattern which will look simply awesome on western wears. I love the careful work done by the designer to mix net with jewels.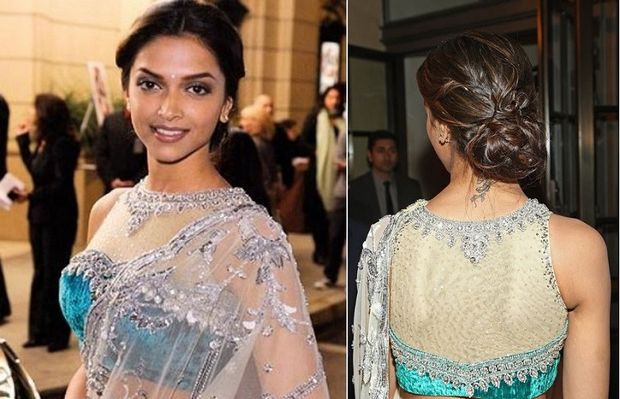 Deepika Padukone is a fashion diva, be it western wear or Indian wear she is a synonym of elegance. Check out this designer boat neck blouse which suits perfectly with her net based sarees.

Kajol's designer gave a special treatment to her boat neck blouse design by using lot of net around the upper neck area.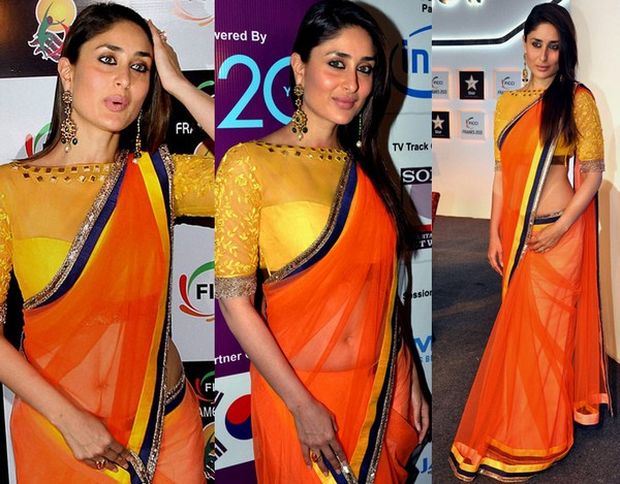 Kareena Kapoor's boat neck blouse design is perfect for very simple chiffon based sarees. This body hugging blouse designs looks fabulous.
So, which amongst these inspires you a lot? Please leave us a comment and share your views with us.