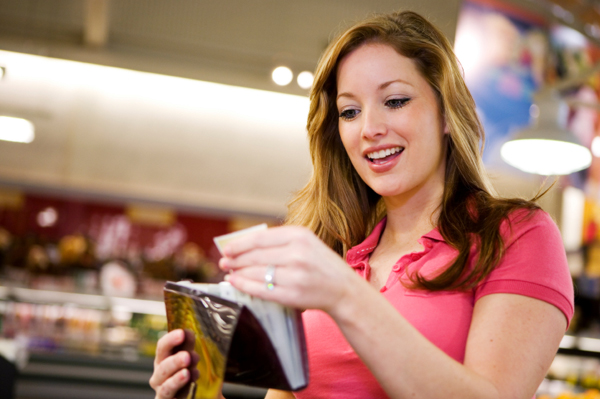 For several women around the world, the term 'fashion' is a staple; they eat live breathe fashion and love to dress up immaculately every time they step out of the home. While almost every woman loves to shop, you may have faced situations where you felt heartbroken about not being able to buy that awesome dress because of its high price.
Today, the increasing cost of clothes and the regular changes in the fashion trends, it is quite hard for everyone to keep up with the latest trend and stock the most trendy fashion clothing and accessories. However, there is a way by which you can have all the trendy clothes without making a deep hole in your wallet. Here are a few tips that can help you save money on your purchases:
Subscribe for Newsletter
Every woman has her favorite shopping store, a store that she invariably likes to go back every time she wants to buy something. If you have any personal favorite online store, it is best advised that you subscribe to their newsletter. Although it may cost you a nominal monthly fee it would be totally worth.
For instance, if you like shopping at Myntra, subscribing to their newsletter would help you get the latest Myntra coupons as well as the latest discount offers that you can use for your purchase and save money. Also, you would get the notifications of the upcoming sale well before others get to know so that you can plan to shop accordingly.
Go for quality not cheap
It is a known fact that men do not go shopping for clothing as frequently as women do. When you walk into any men fashion clothing store, you would find that higher the price, better is the quality, which is one of the main reasons why men don't shop often. However, the same thought should be applied for women shopping too.
It would be always a better idea to spend buying on classic essentials like a little black dress (LBD) or blue denim or red pumps is much better than buying too many unwanted and low-quality things. This will surely save you a lot of money as you need not have to replace these anytime soon; they never go out of fashion.
Thrift and Garage Sale Stores
It is quite obvious that you would like to wear clothes that are very much in the fad but that doesn't mean you would always have to buy brands new clothes. The women fashion changes quickly and so several women sell or donate their clothes to resale or garage sale shops.
Shopping at the thrift stores would be a great way to find some of the most fashionable dresses; not to mention, these stores are super cheap and sometimes you may find a beautiful dress that is almost as good as new at throwaway prices.
Make accessories yourself
It is quite ridiculous that how some of the retail and even online stores charge an exorbitant amount for simple accessories. Instead of wasting your money on these overpriced accessories, you can use your creative skills and make your own accessories at home. You can shop at the local craft stores and get materials for belts, hair rings, clips, hair bands etc and even get instruction books and create your own designer accessory.