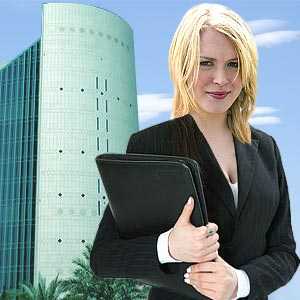 Have you ever wondered that why some people always qualify for any interview they face?  It is very well said that practice make a man perfect, similarly interviews can also be defined as a skill set requiring a perfect practice. Present scenario of recession, global meltdown, reduced job rates had made things even worse and more difficult.
A high rate of professionalism is what impresses an employer to a great extent. Moreover, all employers expect their employees to posses good communication skills, leadership qualities, intelligence ( intellectual and emotional ), competent, imaginative etc.
This list could be endless, so we land up in a confused state where what exactly is required is not always known to us. Thus leading to stressed and tensed moments before facing a interview. The key is to relax,  stay clam and confident.
Important Interview Tips
Know your employer :
Research your employer, known their goals, what they are doing etc. You can do this by simply visiting their website or discussing with your friends who know the company or may have worked their before.
Know Yourself :
Remember in a interview you have to sell yourself. The employer knows only your resume, so always remember to highlight your performance at previous jobs, community services, school activities etc in such a manner that the interviewer develops an positive attitude about your personality.
Stay Confident:
Don't get nervous, be confident. Confidence is reflected by your voice, body language and gestures. So always be cautious. Develop an habit of sitting with straight back, talking with strong and clear voice, avoid nervous signs( playing with hairs, playing with finger, shaking legs etc ) to win the race.
Dress to Impress:
Your attire helps to develop a first impression and always remembered, First Impression is the Last Impression. Be very cautious, be careful your are dressing for an interview, if you wish to be taken seriously you have to look serious. . In general for Mens , the minimum will be dress shirt, slacks, and dress shoes. A tie depends on the job position, but you can't go wrong with one. For women, business casual, which is a collared shirt and dress pants or skirt, a light day makeup would be appropriated. Avoid using high heels or strong perfumes.
Prepare For Pointed question:
Pointed questions like What is your weakness, In which area do you need improvement are frequently asked. Don't panic stay clam and confident and answer the questions diplomatically and smartly. For ex- Your weakness should e shown in such a manner that it becomes a strength for the organization.
Tips for the Interview:
– Reach half an hour before the interview timings.
– Offer a warm handshake.
– Sit straight.
– Make an eye contact.
– Always thank before sitting.
– Always wear a slight smile.
– Accept gracefully, if drink is offered.
– Don't hassle, if you don't know any answer say politely and respectfully you don't know the answer. Illogical wrong answer will ruin your impression.
– Always thank before leaving.
– Aline your chair before leaving the interview room.
– Don't bang the door. Close the door gently without making any noise .
Frequently asked Interview Questions :
There is no set pattern of interview or interview questions. In general frequently asked question are listed below. Be prepared with answers before facing an interview :
– Why should we hire you?
– Tell us about yourself?
– Why are you interested in this position?
– What do you know about the company?
– What salary are you expecting/ drawing?
– What specific set of abilities and skills would you bring to the organization?
– What is your greatest strength/weakness?
– What would your co-worker will say to describe you?
– Describe any leadership experience you ever had?
– Do you have offers from other companies?
Most of the time the interviewer will ask, do you have any questions to ask. Be prepared and ask questions like your role and responsibility if hired etc. This will show your interest in the job. Don't ask any salary/package related questions.
GOOD LUCK !