India and many countries of Asia, has many cultural, architectural & heritage temples, monuments to surprise everyone. Unfortunately, a majority of these heritage temples aren't in good shape anymore. Still, these wonderful architectural heritage temples are loves by tourists coming from every part of the world.
Heritage Temples Of Asia
Following are top heritage temples in Asia which are loved by tourists for their architecture, cultural believes and historical importance.
Sun Temple in Modhera, Gujarat
As the name suggest Sun Temple in Modhera, Gujarat is dedicated to Surya the Sun-God. Built in AD 1026, Sun temple stood the test of time and still a popular temple in Gujarat. Tourists visits Sun Temple to see Surya Kund, Sabha Mandap and Guda Mandap as well.
Chennakesava Temple in Belur, Karnataka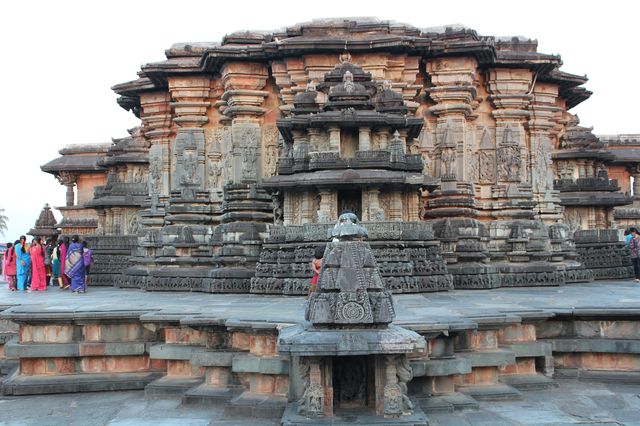 The Chennakesava Temple also known as Vijayanarayana Temple in Belur Karnataka is a architectural delight. Like other pillars Narasimha pillar is a major attraction for this heritage temple. Hoyasala architecture is very well explained in all the pillars, entrances and other parts of Chennakesava temple.
Hoysaleswara Temple in Hassan District, Karnataka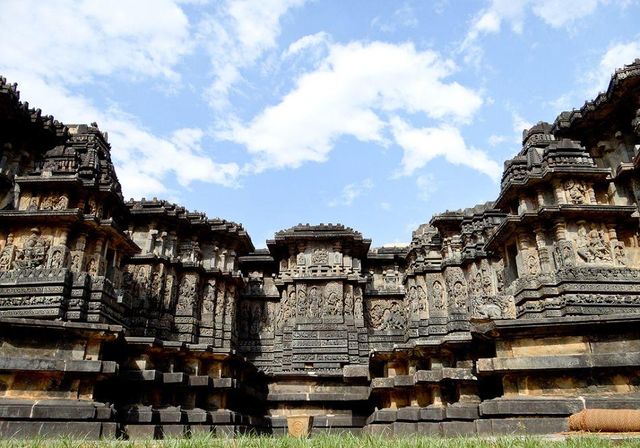 Hoysaleswara temple which is dedicated to God Shiva was built in 12th century by Hoysala empire. Hoysaleswara temple is well known for its architecture specifically crafted on it's outer walls. If you are a fan of Hoysala architecture than this is the best creation of Hoysala empire. Garuda Sthamb and large wall sculptures are the main tourist attraction of this heritage temple.
Seeyamangalam in Tiruvannamalai, Tamil Nadu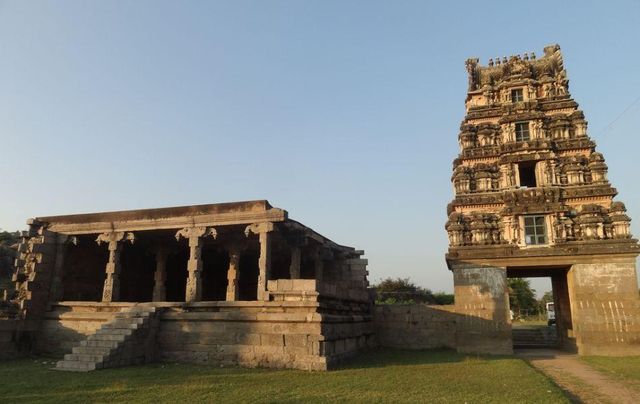 Seeyamangalam is a rock cut hindu temple of God Shiva, this heritage temple was built in 7th century C.E. Stambeshwara aka Thun Andar Rock Cut Temple has 2 Dvarapalas located on the either side of the entrance of Sanctum sanctorum of the shrine.
Chausath Yogini Temple in Bhedaghat, Jabalpur
The chausath Yogini or 64 Yogini temple in Bhedaghat near Jabalpur ws built in 10th century CE. 64 Goddess Durga attendees (Yoginis) are depicted in stone in a circular fashion. God Shiva temple is in the center.
Tungnath Temple, Rudraprayag, Uttarakhand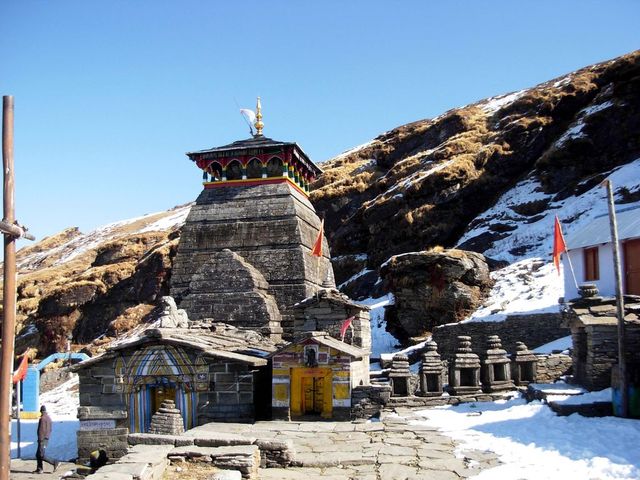 Tungnath temple the second in importance among panch kedar is the highest Shiva temple in the world. Tungnath temple is situated at an altitude of 12,073 ft which also makes it perfect trekking destination.
Achyuta Raya temple, Hampi, Karnataka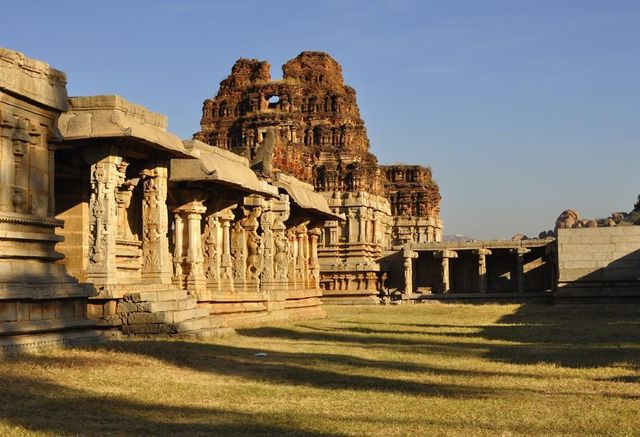 Achyuta Raya temple in Hampi Karnataka is dedicated to Lord Tiruvengalanatha (Vishnu) was built in AD 1534 by by a high officer in Achyuta Raya's court.
Royal Shrine, Bali, Indonesia
Royal shrine in Bali, Indonesia Pura Taman Ayun, which means "beautiful garden", is the shrine of the royalty in Bali. Royal Shrine was built in the 17th century, this temple in Mengwi, south Bali, is believed to house the ancestors of the royal dynasty and their family deities.
Bishnupur, Bankura, West Bengal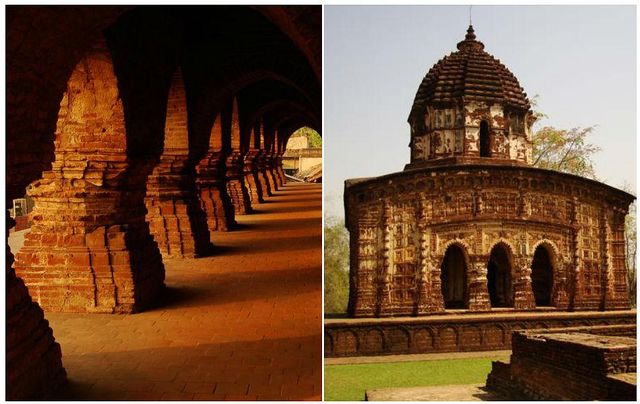 Bishanpur in West Bengal is famous for its terracotta temples and rich artistic tradition. Bishanpur is delight for temple visitors as it holds many terracotta architecture styled temples. Jor Mandir, Radhamadhab Temple, Kalachand Temple, Jor-Bangla Temple or Keshta Roy Temple, Madan Mohan Temple, Radha-Gobinda Temple and Shyam Ray Temple are amongst popular temples which you can't miss.
Badami Caves Temple, Karnataka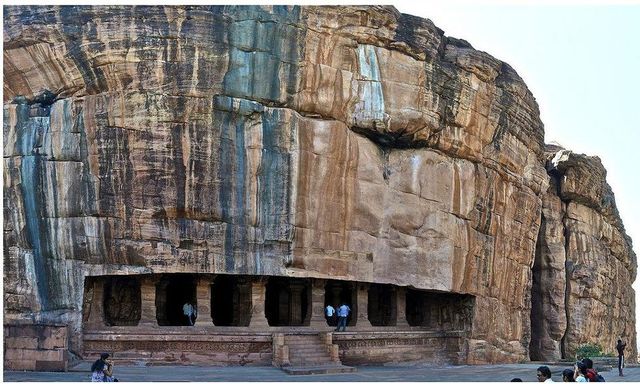 Badami Caves temples in Karnataka near Hubli are composed of four caves, all carved out of the soft Badami sandstone on a hill cliff in the late 6th to 7th centuries. These ancient cave temples are architectural delight.
Have you visited any of these Asian heritage temples already? Please leave us a comment and share your experiences with us.