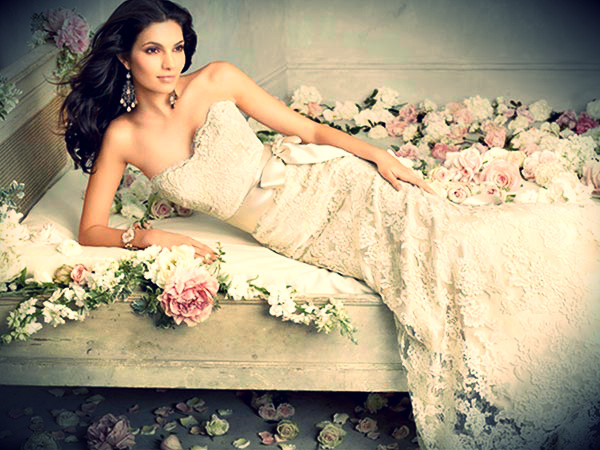 Wedding dress shopping can be exhausting. Especially if you are looking for a unique dress and at an affordable price. Also, it is definitely an experience looking for it at bridal salons, however, the price tags there are pretty high. But if you are one of a kind bride and you are looking for truly different dress – there are some other places where you can find that one perfectly white dress. If you want to know it – this article is going to present you some ideas where you can do it! Enjoy!
Thrift stores
Thrift stores are definitely fun to visit, and fun to shop at. Everything there is cheap and really unique. At thrift stores, you can find some real treasures and not only looking for a wedding dress but for décor elements or cute vintage accessories. So gather your bridesmaids and definitely visit your local thrift stores. I can bet you will find something good.
Buy used
You can also win a lot if you buy yourself a slightly used wedding dress. That dress probably is still in an excellent condition, but it was worn once. And that is what makes it cost a lot less. You can find a very unique and different style this way as well. Look for it online, because there are a few websites who have these slightly used wedding dresses you can afford without a problem. I bet it can be a deal of the century!
Shop for it at simple clothing store
As mentioned, bridal stores are fun to visit, but dresses there cost tons of money. But, in fact, if you look for an alternative place where to get a dress for your big day, that store you visit almost every day can be the one! You can find some great looking long white dresses at Target, for example. That wouldn't be exactly a wedding dress, but it is still white and gorgeous, so why not give it a try during your big day? It certainly costs a lot less and you are going to look amazing with it.
Give a chance to a rising star bridal designer
If you really want to have a unique and cheap dress, a rising bridal designer can be a perfect marriage. I bet these designers will do their best work for you because they can spend a lot of time on a dress (preferably at yours) trying to make the best possible version of it. And you can always make alterations to it as much as you want. So if you are not afraid of a little bit of risk, find an aspiring bridal designer and give him some work. It might turn out to be a surprisingly unique and definitely one of a kind dress at a small price. At the end of the day, your dress can be a big step up for designer's career as well.
Wear your mother's, grandmother's or someone's else wedding dress
Some wedding dresses are classic and ahead of time. And who knows, maybe your mom has one of these dresses! You will definitely honor your mom or grandmother is you wear her wedding dress at your special day. And I can bet that dress is a work of art too, so that will be unique for sure. Also, don't be afraid to do some, or a lot of alternation to that dress. That will make it be yours. Walk down the aisle in the dress that is not only a dress – that is a family relic.