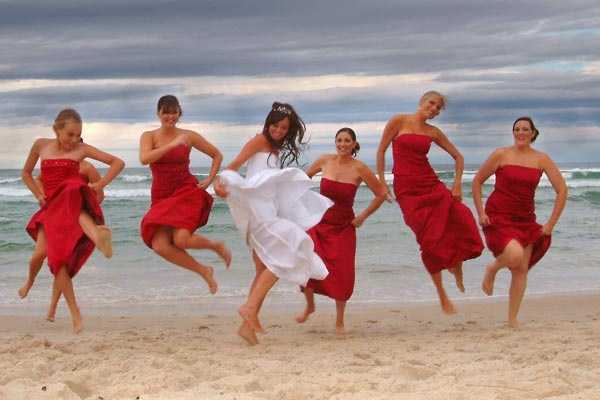 Wedding is the time which is special for everyone. This is the time when every woman wants to look gorgeous and as beautiful as she can be. The most important part of a wedding is the process of choosing a wedding dress which is very special for the bride. Unfortunately, with so many varieties available choosing a wedding dress for the bride is not an easy task anymore.  There are so many things to be taken care of when going to buy a wedding dress. Keep a tab on the following tips while shopping for a beautiful wedding dress.
At first, you have to make sure that you choose a wedding dress that fits your body type and accentuates the best parts of your body. The key factor in choosing the wedding is not to fall in love with a style but to choose a style that fits you.
For the full figured bride, the best style is an A-line style. This is the style which lengthens your whole body without drawing attention to your waistline. Selecting a dress with an empire waist is also best for this body type because it is narrow right below the bust which will help conceal your hips and waist.
For the large busted bride, off the shoulder wedding gown work best with this body type as it draws attention upward. Full skirts are not good for such body type as they will make you look large and bottom heavy.
For the bottom heavy bride, the dress that gives attention to the upper body will be the best. Showing off arms, back and neckline help draw attention away from your hips. Don't go for gathered fabric around the waist area. Corset style dresses are best suited to such body type. A-line also looks best on such body type.
For the petite bride, A-line and cap sleeve dresses are best. Strapless gown looks good on such body type and full skirts which will make you appear bottom heavy. The A-line style helps to lengthen the body. Cap sleeve gowns work best while giving the feeling of a strapless gown.
You can also consult your bridal consultant and get good choices of wedding dresses for your body type. They are very much trained professional and give you very nice suggestions.
You can also check online for a wedding dress. There are websites that allow you to sort through the many styles and photos of wedding dresses.
You can also go through magazines for a wedding dress styles, colours and fabrics to find a wedding dress that best suits you.
Take suggestions from your friends and family members but make sure to stick with your overall desires for your wedding dress.
So, what's your take on buying perfect wedding dress? please leave us a comment and let us know. Subscribe our RSS to receive bridal dressing fashion updates.