Weddings
Bridal Wear
Indian Wedding Dressing Styles – Indian Bridal Lenghas, Bridal Sarees & Bridal...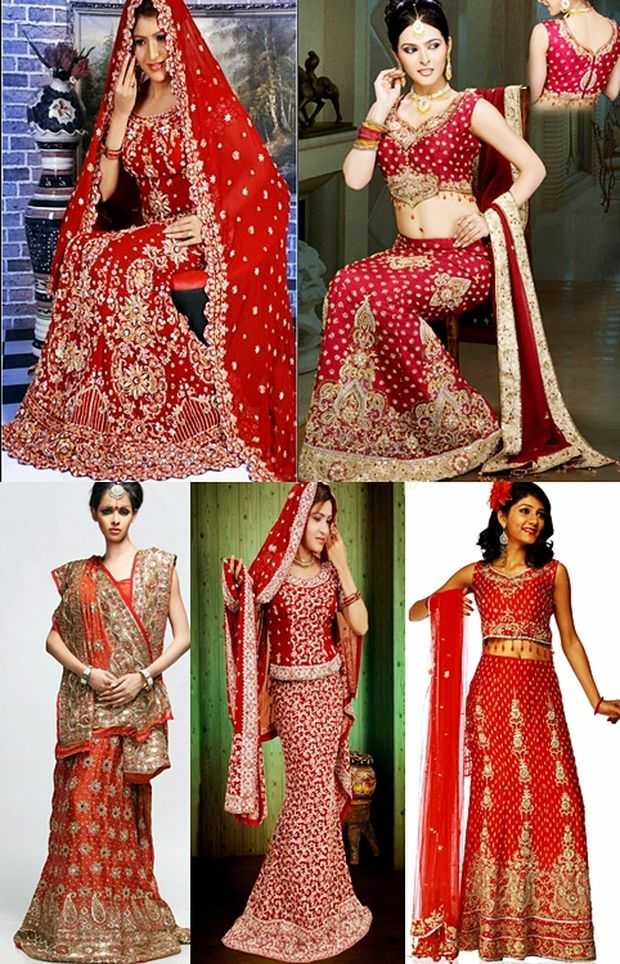 The wedding dresses worn by Indians are very different from the western style of wedding dress. Traditional bridal Indian Lehngas, Choli's, Salwar Kameez or Sarees are extremely popular amongst Indian Brides. Indian wedding dresses for the brides are generally red in colors as red is considered to bring good luck and happiness in life. But many designer have changed this tradition and have come up with different colors i.e golden, pink or purple. Here are some of the different bridal wears worn by Indian brides.
We would love to hear your thoughts and experiences of attending an Indian Wedding. Please leave us a comment and let us know. Subscribe our RSS to receive latest Wedding fashion updates.