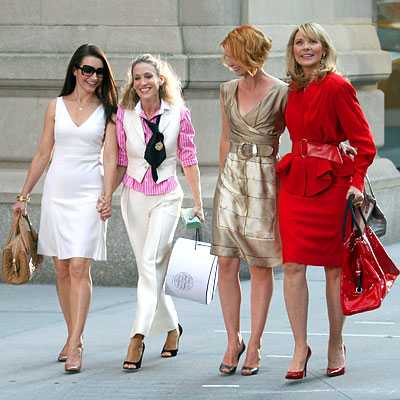 Everyone is in love with a hit TV serial Sex and the City which is focusing on women, relationships and career oriented women in major metros. Sex and The City is so popular that the handbags wore by the four celebrities (Samantha, Miranda, Carrie, and Charlotte) are in huge demand. These bags are from various designer brands and chosen wisely to advertise and show the style, life, career and superb choice of modern working women.
These celebrities have posed many times on their show with the designer sex and the city handbags shown above. Usually designer bags which are shown as a part of celebrity accessories are not for general sale but in case of Sex and The City show you can find those designer handbags in your favorite stores.
Please leave me a comment and let me know your favorite designer celebrity handbags.