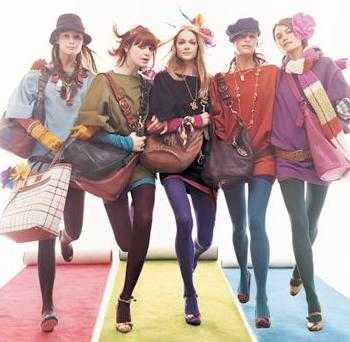 Women are always lured by designer handbags and designer brands around the world always try to in-cash their desires. Last year many designer brands come up with small bags, purses which were sold very well earning themselves serious buck. This year may designer brands have come up with bold and big handbags so woo the women. The trend in 2011 handbag serious is obvious and you can see lots of leather, glossy material, plastic and Rexene been used to give them a perfect look.
In order to find a nice looking, versatile and designer stylish handbags you have to visit your preferred shopping store or retailer and get one for you. I am listing few of the top latest designer handbags of 2009 below.
Chocolate Minibags
Chocolate handbags are so cool and they keep on returning year after year. No wonder they are very popular with their rich brown look and noir share. These minibags are designed to include mini duffels, shaped totes handbags and trapeze satchels. These bags are very handy and can match to your dress.
The Oversized Leather Hobo
Hobos are famous for doing something different. This season they have opted glossy leather (patented); they also come up good with their brown and black colors handbags also. Oversized bucket-bag style hobos are a top trend, and are available in bright and bold colors including fuschia, aquamarine and orange. This is the season to wear neutral clothing and finish your look with something eye-catching; the patent leather hobo handbags does the trick.
The Purple Satchel
Purple and silver is one of the top color combos this season, and you can show off the trend with a powerful purple satchel. Purple satchels made with smooth grained leather or glossy patent leather are the best options for tapping into this luxe trend; it's also a versatile color to match up with black, grey and beige shades for the season.
The Morning After Bags
It's the bag that typically reaches sold-out status every season, and Rebecca Minkoff's Morning After Bags are already disappearing from the shelves. The latest looks include the Morning After Mini bag in chocolate, as well as the MAB Luxe, a luxurious bag made with mirrored leather but the same practical design.
Please leave me a comment and share your experiences of buying top designer handbags of 2011 from designer collection. Subscribe our RSS to receive latest updates on women's handbags and handbag fashion.