Long full sleeves saree blouse designs are again in Indian fashion. If you love to don long full sleeves saree blouse designs as worn by various celebrities and models, you will definitely adore the following latest blouse trends.
Basically, long full sleeves saree blouse designs are not entirely full sleeves since the design of blouse and pattern decide the length. Since, Indian continent is mostly hot in summers women in the region don't prefer long sleeves but for the fall season such long and full sleeves blouse patterns are preferred.
Full Sleeves Saree Blouse Designs, Ideas
Just try this contrasting blouse design ( red and green) having an embroidered neck line, sleeves starting with a short pouf.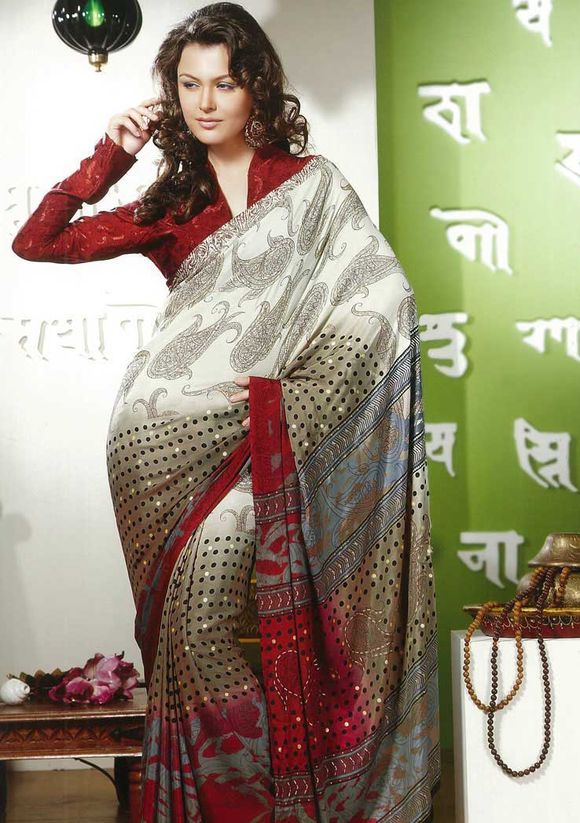 Just try a contrasting  self embroidered or a self printed blouse and set your own style statement with the latest saree blouse designs.
A long waist length net blouse or Lucknow chicken will set you right for the party.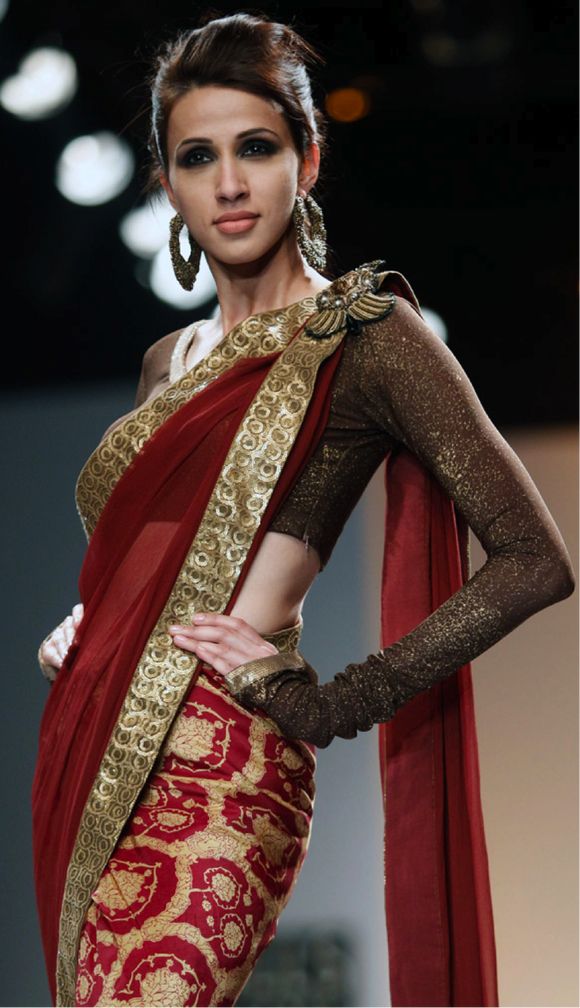 A long sleeved blouse( giving a wrinkle effect at your wrist) with plain gold or silver border will give you the most desired yet trendy effect.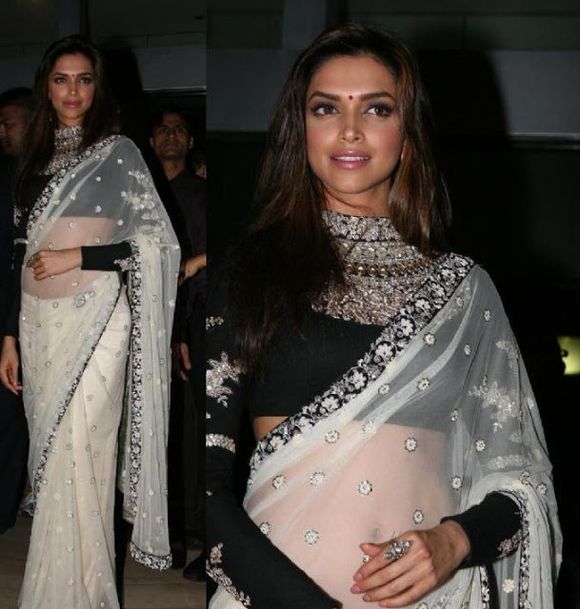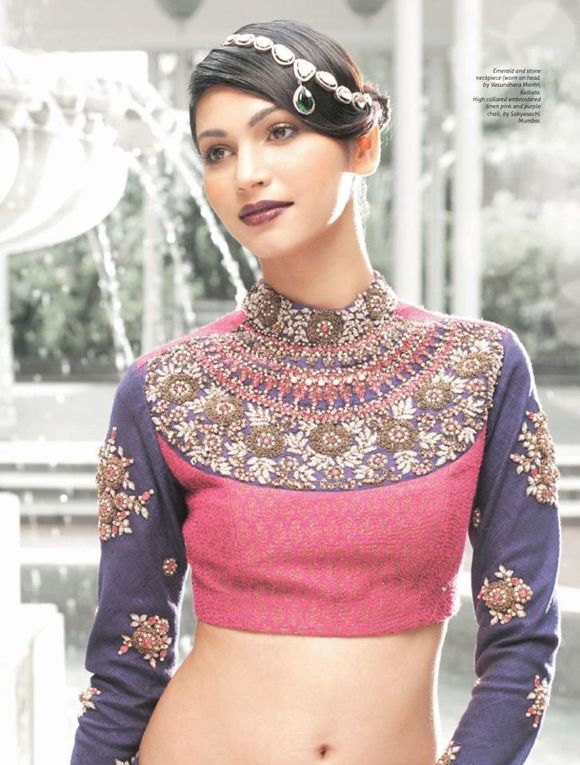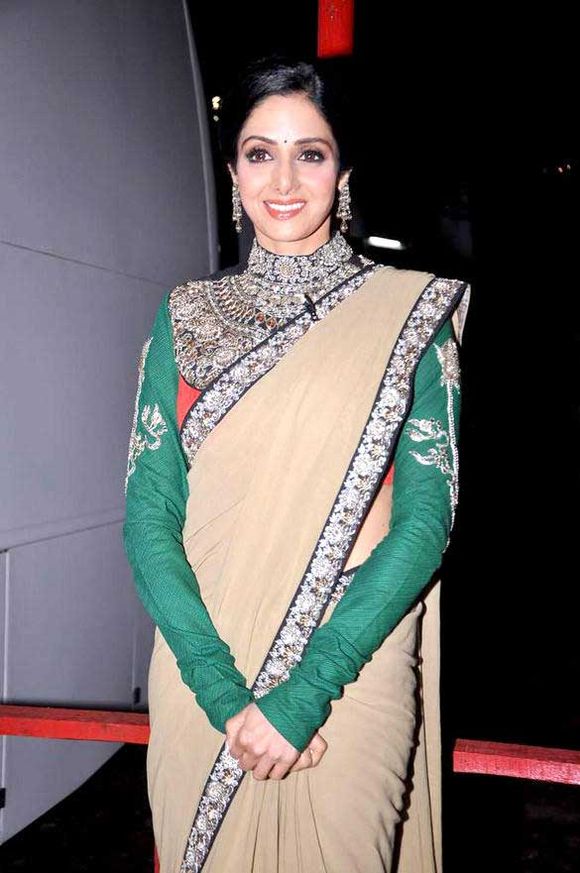 Give yourself a traditional look with collar neck embroidered blouse. A slight embroidery on the blouse is just right for the perfect look.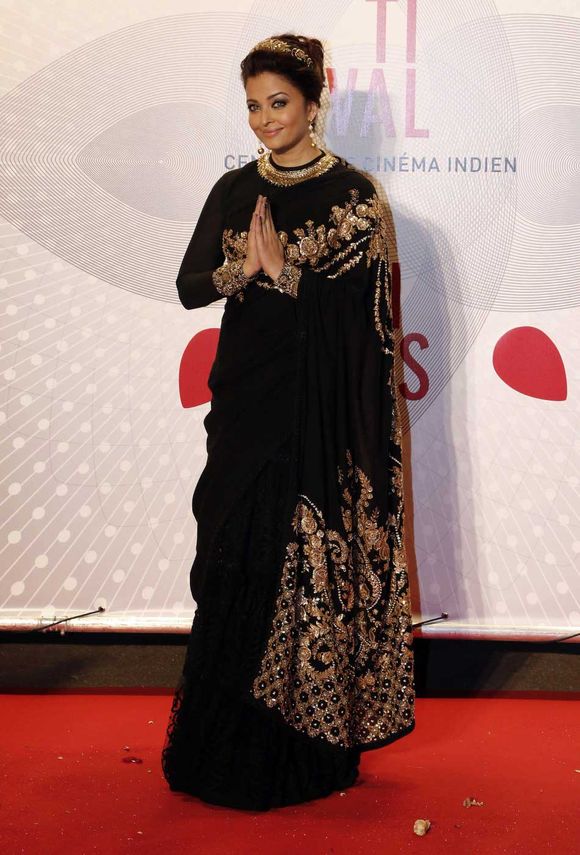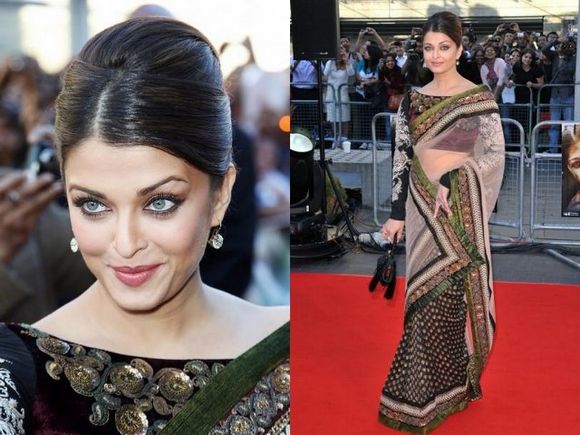 Try this Aishwarya look with a high neck blouse with border embroidered neck and sleeves.
A long waistline blouse with fine Jardoji or Kundan embroidery blouse is just right to hide those extra kilos.
Check out Kajol'sl long sleeves boat-neck net blouse  giving her a desired  glam look. This is amongst top fashionable saree blouse designs.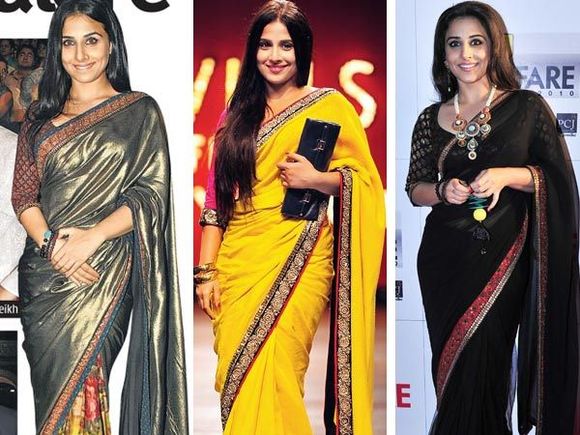 Sonam Kappor and Vidya balan 3/4 sleeves constarsting blouse are giving the beauties stylish traditional look.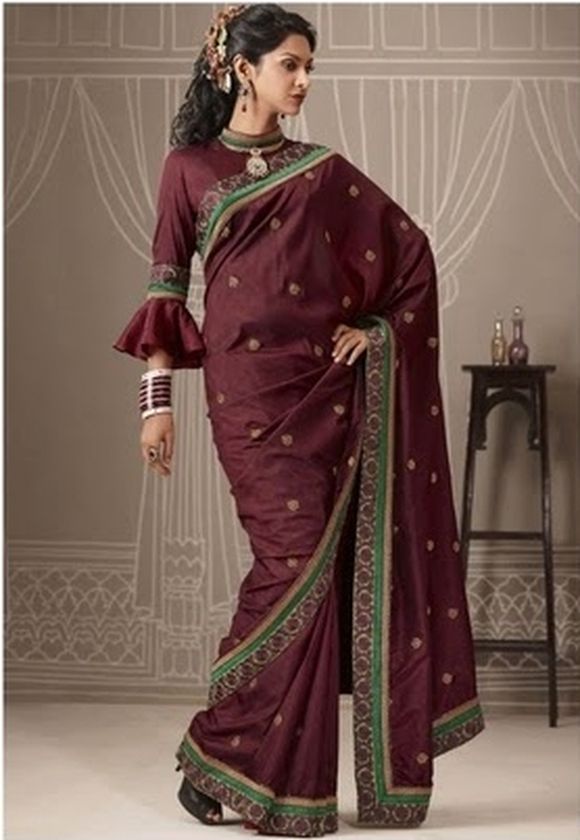 An umbrella shaped sleeves blouse is quite stylish and trendy this season.
A contrasting net sleeves with rich Kundan embroidery is quite in this season.
So, which of the above is your favorite full sleeves saree blouse designs? Please leave us a comment and share your views with us.