Have you noticed celebrities opting for stylish and trendy saree blouse along with casuals? Many Bollywood celebrities (Indian celebs) are often spotted wearing traditional Indian Saree with a mix of designer cuts and patterns.
Wearing saree is something which is quite popular even in USA but the way Indian traditional dress have come forward is remarkable. Gone are the days when traditional Indian sari blouse was worn to cover the entire body, designers from across the world have already made them stylish and trendy.
Latest Saree Blouse Designs
Check out these latest & stylish designer saree blouse designs and patterns worn by famous Indian celebrities from time to time.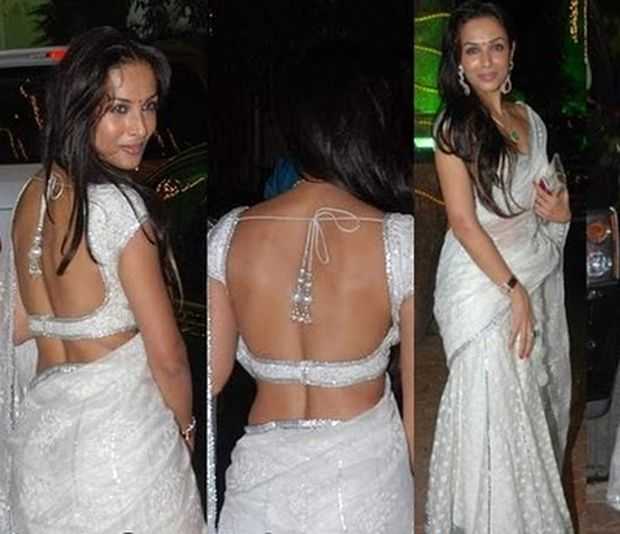 Malika Arora Khan flaunting her flawless back with white self embroided low neck glass shaped blouse. The blouse is finaaly detalied with a sliver gota all over the edges, with a dori on top.
Manisha lamba's flower shaped back neck saree blouse is quite stylish. The blouse is highlighting with beads is just right for the glam look.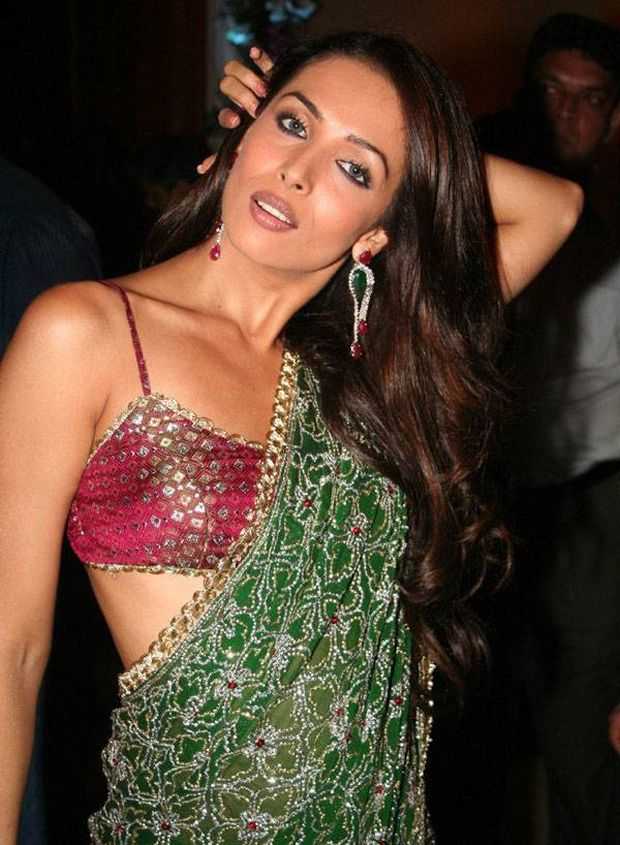 Malika Arora Kahn's brocade red  off shoulder blouse highlighted with golden gota can be teamed up with all sarees.
For style divas these two patterns of off shoulder low neck blouse will have a mesmerizing effect on others.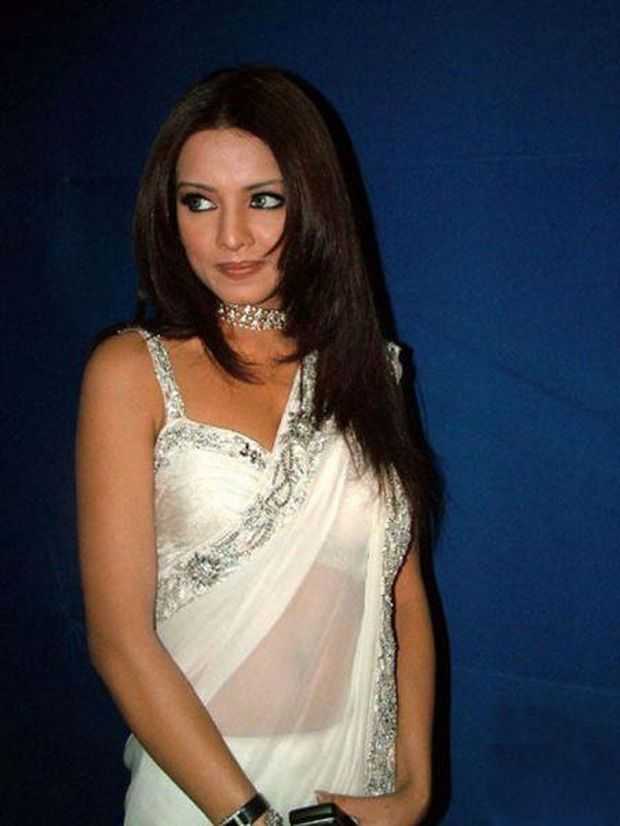 Cleina's white blouse with embroider edges is quite elegant and Indian.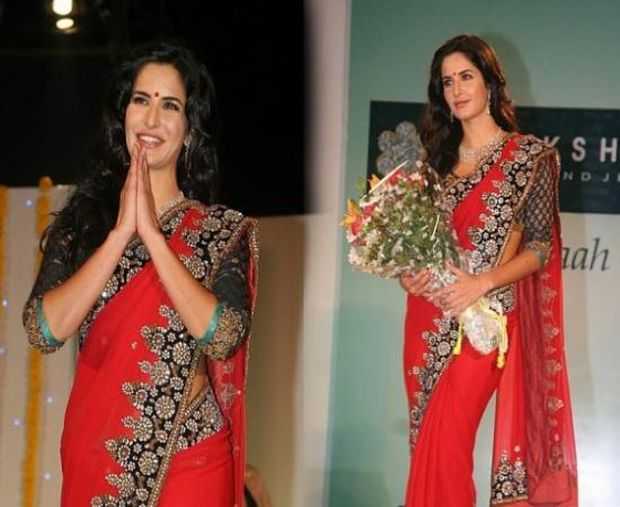 Katrina Kaif's 3/4 black brocade blouse with embroider sleeves is making her look gorgeous.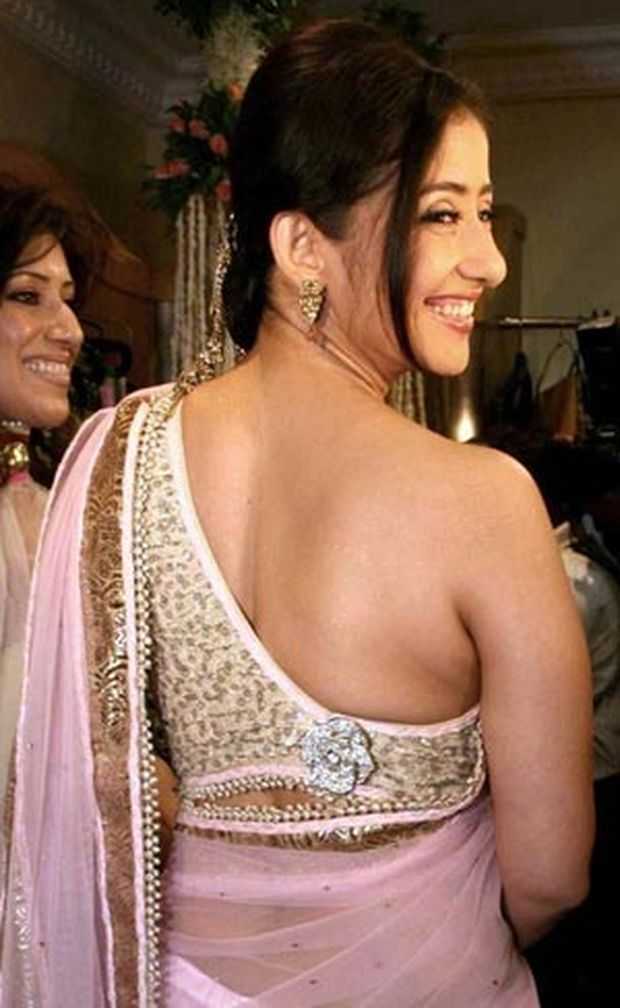 Manisha's self embroider one shoulder blouse, detailed with a sliver flower and gota on the base is quite stylish yet elegant.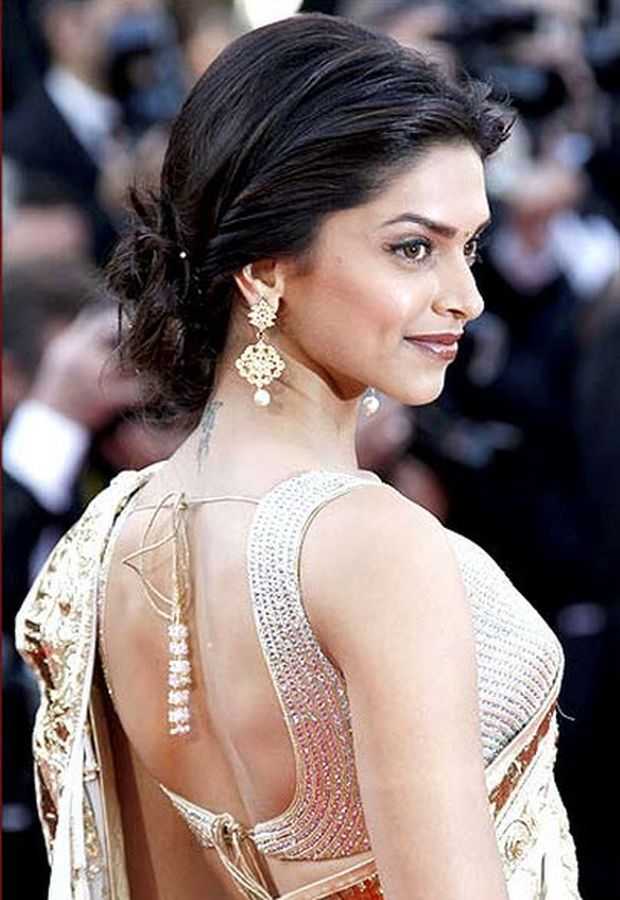 Deepika's silver blouse with a upper and lower dori is perfect for a night party.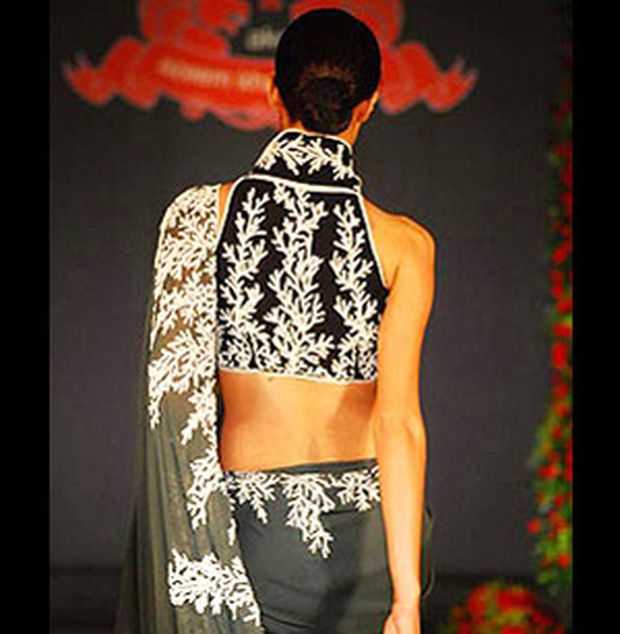 A black collar shaped blouse with white embroidery can be teaned up with all sarees for a stylish look.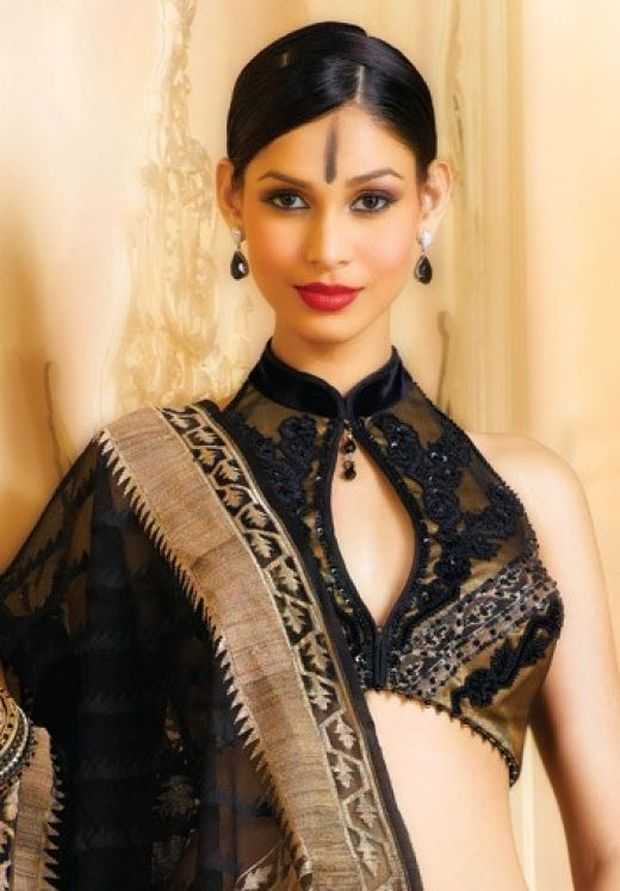 A black collar shaped embroidered blouse with a leaf shape center design with add mesmerizing effect to your personality.
How about these two stripes collar shaped off shoulder blouse pattern? We just love it.
How about trying this unique blouse pattern?
An elegant embrioded base blouse design is quite stylish yet trendy.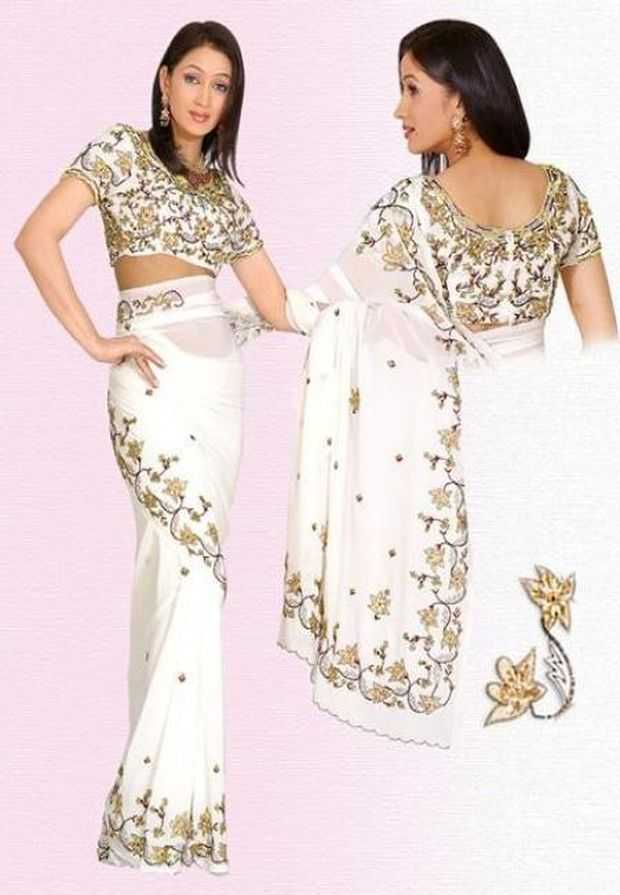 An traditional Indian white embroidered blouse.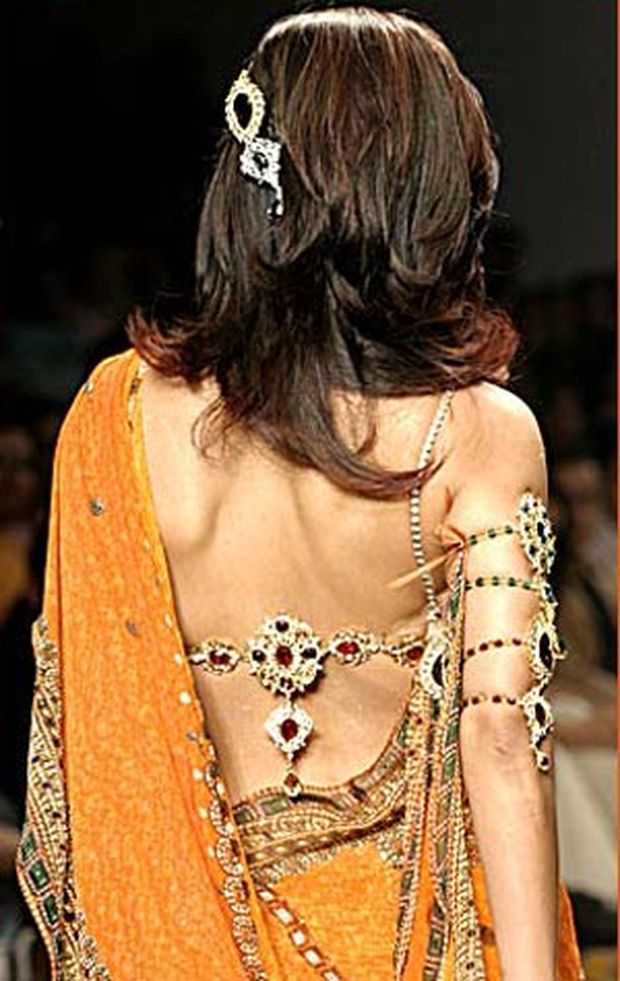 A black less blouse pattern with a  elegant kundan hanging base, finely complimented with beaded shoulder strip.
A white back blouse pattern alternated with multicolor beads and embroided edges.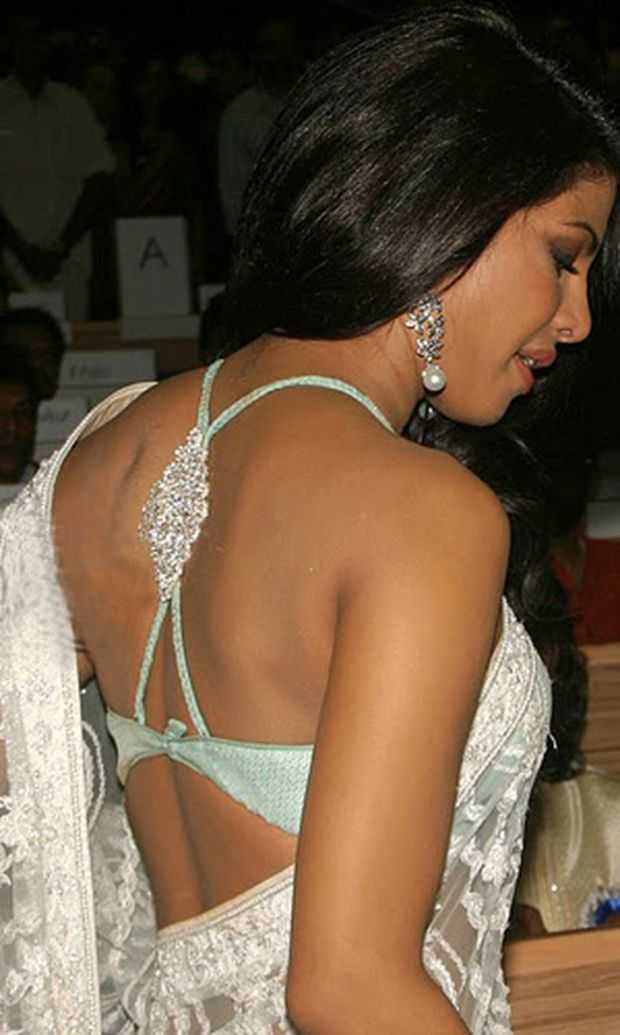 Priyanka Chopra's flower shaped shoulder strip blouse pattern with a stylish center broach is quite elegant.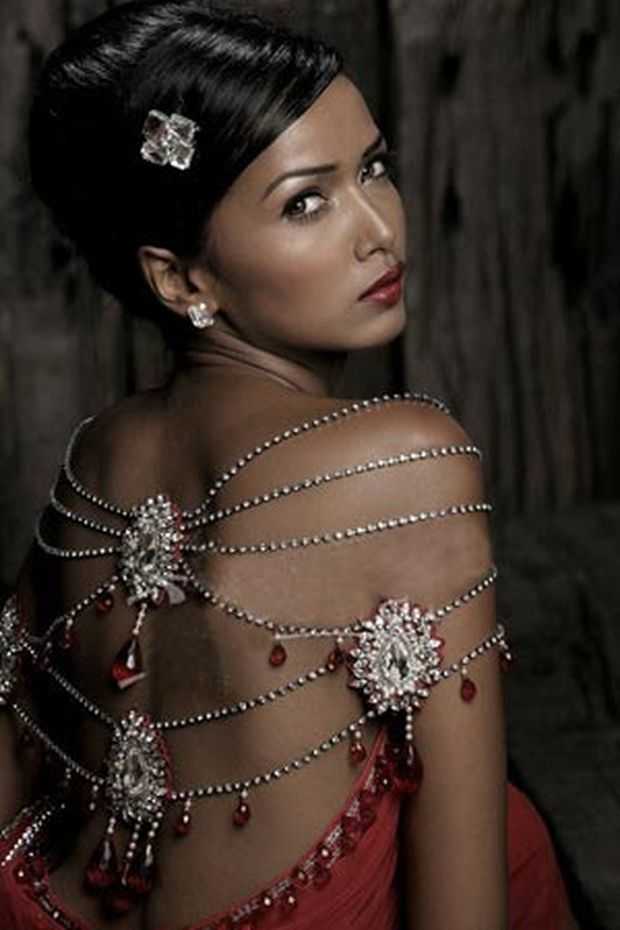 How about this trendy beaded blouse? I know it would be tricky to carry it, but its worth giving a try.
Just loved the colors and the embroidery of this blouse pattern.
How about this plain black blouse design with a top and base dori( knot ) pattern?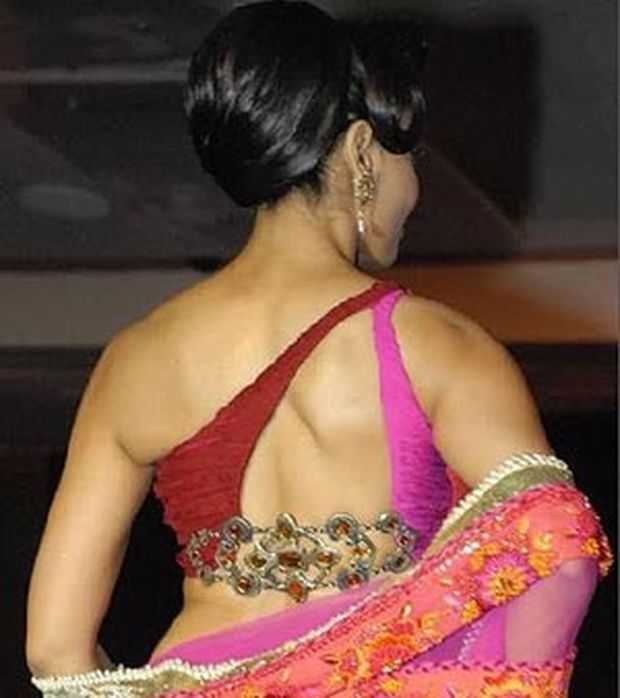 This multicolor back blouse base beaded design is worth trying for a gorgeous look.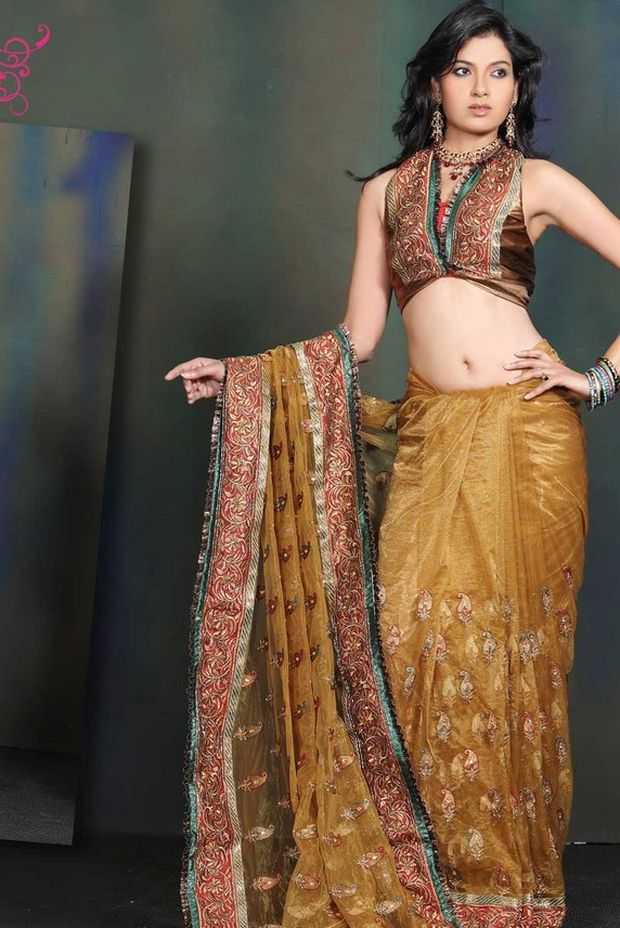 A high neck backless blouse design with a center embroidery on  center neck.
From above designs choose your  favorite blouse pattern to get your party perfect look.