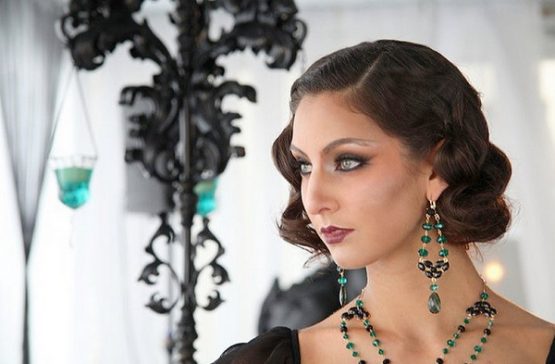 The summer is now in full swing. However, there is still more than enough time to pick with some essential accessories to compliment your outfits. There are lots of different products and designs available on the market this season. So, you just need to head down to your local high street. Those of you who don't want to spend a fortune should be happy to know that even budget stores have high-quality items at the current time. To give you an idea of what's in fashion and which products you might like to consider, we're going to make some suggestions. Of course, the final decisions are down to you. At the end of the day, anything you purchase has to suit your other summer outfits.
There is no need to change your style completely when buying accessories. It makes more sense to choose items that are going to make your personal tastes shine even more than usual. Considering that, now is the time to start acquiring your products. Leave it too long, and the summer will have passed.
Bright and big earrings
With the sun's rays beating down, it makes sense for all fashionable ladies to wear large, bright earrings. Indeed, that is why there are so many of them available online and in retail stores. You don't have to go overboard like the model in the photograph, but there is nothing wrong with showing off a little. Greens, blues, and reds are currently most popular, but you should make your selection based on your outfits. Also, try to keep your hair a little shorter than you otherwise would have done to make sure the earrings stand out against your neck.
Sunglasses
While sunglasses might be a functional item, they can also add an extra element of something special to your outfits. Those of you who like designer brands should get used to the idea of spending more than $200. However, you will almost certainly get a better quality product. The colors and styles you choose are down to you. You just need something that protects your eyes while also complimenting any clothing items you might wear. For the best results, opt for glasses with mirrored lenses. They always look stylish.
Tattoos
You need to be very confident in your decision before heading out and getting a permanent tattoo. Indeed, that is why many people never bite the bullet and get one. However, there is a solution. Custom temporary tattoos are not expensive, but they can look just as good for a couple of weeks. With that in mind, you should start working on your designs straight away. The best thing about using that idea is you can wash the images or text off your body in the bath without too much hassle. Anyone you encounter while out on the town is going to think they are real until they get close enough to touch.
Now you have some great ideas, we hope you will find it easier to look amazing during the next couple of months. Just remember that shopping around is the only way of getting the best deals. Don't simply purchase the first items you see on sale. If you're going to run up a large credit card bill, make sure the products you get are worth the expense.