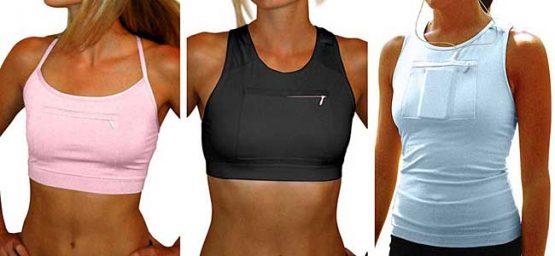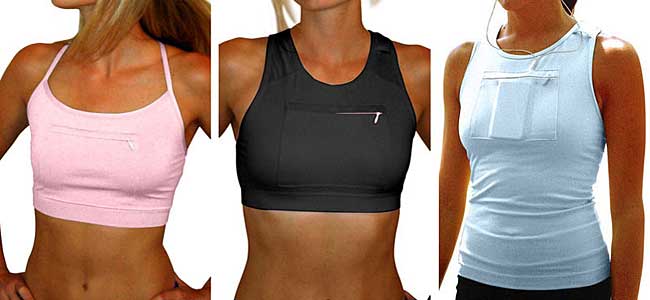 Purchasing a bra is not an easy task that can be done quickly. Choosing a bra should be done so after careful consideration. There are many kinds of bras on the market today, each with their own purposes. One bra many women purchase to wear when performing physical activity is a sports bra. Sports bras are designed to provide not only support but motion control. The fabric from which they are made also provides moisture wicking.
When a woman goes to purchase a sports bra, the sizing is a bit different than traditional bras. Given this variance, it is prudent to try on several different ones to ensure proper fit. Taking the time to measure one's breasts or have a professional do so is advisable to obtain a bra that fits.
Sports bras actually do vary in style. The style you should choose depends upon what activity you are planning to do while wearing the sports bra. The more intense the physical activity, the greater amount of support that is needed in a sports bra. For activities that require little bouncing, a shelf bra or tank will work quite well. However, for activities that require running or jumping will need to have an under-wire.
There are three kinds of sports bras. Compression bras flatten the breasts and pull them inward. This kind is ideal for smaller busted women such as those who were A or B cups. Another kind of sports bra is the encapsulated bra. These provide natural shaping and are a good choice for women with large breasts. This sort of sports bra is definitely more flattering than the compression bra. Sports bras also come in under-wired varieties. These too are ideal for larger bust sizes. High intensity activities require more support in a sport bra and the under-wired variety is ideal.
We would love to hear your own experiences and tips of buying sports bras. Please leave us a comment and let us know.