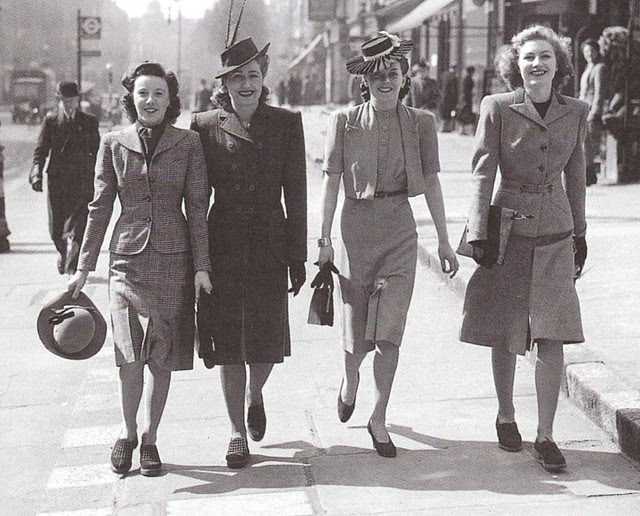 In our society many women must remember days when they wore stocking for the first time. The choice of stockings varied from either silk based or cotton depending upon the weather, budget and preferences. Usually women in their late 40's started with corset, girdle or suspender belt.
Corset and girdle are different because corsets are made with whalebone sewn between pieces of cloth laced up at the back to hold the women's body perfectly whereas girdle were made up from fabrics which are stretchable, elasticized material to support women's upper body along with the bottom half. In Victorian age corset was imposed on every women which was pretty difficult and uncomfortable but considered elegant. Girdle on the other hand was very comfortable, stylish and cool. However, even girdle was not very comforting to those who preferred loose clothes over very tight clothing. Many mature women still prefer girdle as they find it comfortable, elegant and feel undressed without it. It is well said that old habits die hard; it is true in case of girdle.
Later almost all women who started wearing skirts, business suits etc. preferred stockings over girdle and started feeling undressed without it. There was a time when showing bare legs were considered offense and nudity was sin. At that time stockings gave some relief to women who did not wanted to wear heavy undergarments. Nowadays women stockings are widely adopted by older women's and they are part of their social life. Many young ladies followed the pursuit and started wearing them under business suits, prom dresses or evening gowns. Society terms stockings as a part of women accessory which completes their dressing and consider them as properly dressed.
Not only stocking covers the legs and hide the bare legs from the society but they also helps in covering legs against sunlight, dust and other environmental effects known to hamper delicate skin. These stockings also help in keeping the feet soft and clean.
No wonder why stockings are a popular women's choice and are widely available in market. If you are a stocking lover then you can find stockings for every age, price range, clothing material and style. Please leave me a comment and let me know what do you think about wearing stockings to stay trendy. Subscribe our RSS to receive latest women's fashion updates.