Lots of people want to create a tranquil and relaxing bedroom at home where they can unwind after a long day at the office. The issue is that most folks have no idea where to start when it comes to achieving that goal. There is some advice on this page that should assist in pointing all readers in the right direction. Use the tips below to design a bedroom that is going to make friends and other family members jealous. Of course, it's wise to use some common sense and tailor these ideas with the property in mind. Also, feel free to mess around with the concepts to ensure they suit personal tastes. When all's said and done, if people can't relax when spending time in their bedrooms, they are doing something wrong.
Choosing the right colour schemes
There are lots of different colour schemes people might want to select for their bedrooms. However, it's sensible to conduct some online research before heading down to the paint store. That is because many websites explain the psychology behind various colours. With a bit of luck, the information will help people to make better decisions. Just be sure to opt for something that is going to result in total relaxation. Of course, the scheme people select should match the rest of their home. However, it's important to choose something that will help people to unwind and fall asleep. Some suitable colours include:
Deep reds

Dark blues

Dark greens

Grays
 
Adding some plant life
Having clean oxygen in the bedroom is essential if people want to get the best night's sleep without waking up with a headache. There are many different indoor plants readers should consider suitable. So, again, it's just a case of performing some research to work out which species are most appropriate. Head down to a local garden center and ask the staff for advice if there are any issues. People who work at those places tend to have a decent knowledge of plant life. Some of the most common plant's people keep in their homes include:
Aloe Vera

Gardenia

Spider Plant

Valerian

English Ivy
However, readers should choose anything that tickles their fancy. Some flowers can create a pleasant aroma, but it's important to ensure they get enough sunlight during the daytime. So, it might make sense to take them outside for a few hours when people wake up in the mornings.
Keeping the room tidy and free from clutter
It stands to reason that people with messy bedrooms will never achieve their goal of creating a relaxing retreat. With that in mind, it's advised that everyone reading this post make an effort to invest in some hidden storage solutions. Maybe some plastic boxes would fit under the bed? Perhaps some products could help to keep any clutter shut away at the bottom of the wardrobe? Just use some common sense and check out the products available from specialist retailers. Those who do that are sure to find something suitable. The best thing is that storage boxes aren't going to break the bank, and so readers should feel free to purchase as many as they require.
Using soft textures
There are many ways in which adults could use soft textures in their bedrooms. Of course, most people will opt for a thick quilt to ensure they're as comfortable as possible when spending time in bed. However, nothing is wrong with thinking outside of the box and taking things a little further. For example, some folks might decide to create a feature wall using a soft and fluffy material. Others might like the idea of adding lots of pillows to their bed and any chairs in the room. When it comes to choosing between curtains or blinds, it's always sensible to go for well-made material products. Some people might even want to invest in a sewing machine and create something unique. The possibilities are endless and only limited by the individual's imagination.
Investing in a luxury bed and mattress
It would be fantastic if everyone had enough space in their bedrooms to buy a four poster bed. However, that probably isn't the case. So, readers just need to take a look online and visit their local bedroom specialists to check out the most suitable bases and frames. Be sure to purchase the largest bed that can comfortably fit in the space. That way, people will have a lot of room to roll around and get comfy during the night. For the best results, it's wise to take a look at some memory foam mattresses. Those products are brilliant because they help to support the body without placing too much pressure on the joints. Readers could also spend their money on:
Memory foam mattress toppers

Memory foam pillows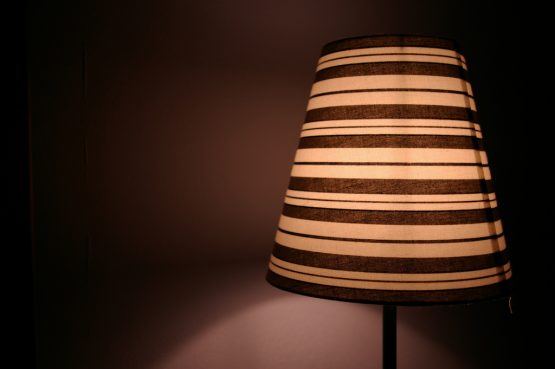 Getting the right lighting solutions
There are lots of choices to make when it comes to selecting the best relaxing lighting solutions. Most people will stick with the big light in the middle of their ceilings. However, it's still wise to customize it somewhat using a dimmer switch. It's possible to find smart dimmers online that don't cost a fortune. Those devices are fantastic because they allow the individual to control the amount of light in their bedrooms without moving away from the bed. Some of those items come with remote controls, but people can control most of them using their smartphones. Also, it's important to think about getting:
Wall lights

Lamps

A night light (yes they make them for adults)
Laying the best flooring
If readers own their homes, they can make any changes they like to the flooring. However, that isn't always the case when they rent an affordable duplex or apartment. For that reason, it's sensible to take a look at the tenancy agreement and read all the paperwork before making changes of that nature. Still, there are two primary choices when it comes to the flooring solution in relaxing bedrooms. Some people like the idea of using real wood of laminate because it looks fresh and clean. That said, it's not the most comfortable option available, and so some folks might like to consider the alternative. The benefits of choosing carpet over laminate include:
Quieter

Softer

Increased comfort

Insulating

More affordable
Adding a small sound system
Most people use their smartphones to listen to music these days. Experts also suggest that particular sounds can help the human mind to relax. Considering that, some folks might want to consider adding a small sound system to their bedrooms. Get something that works via Bluetooth, so it's easy to listen to a hypnosis recording on YouTube or something similar. There is a trend at the moment concerning ASMR videos. There are thousands of them available online, and many people claim they're the most relaxing thing ever. So, if people decide to install some speakers in their bedrooms, it makes sense to bookmark some pages of that nature. Some other sounds that help people unwind include:
Whale and dolphin calls

The sound of thunderstorms and rain

Stories told in a monotone voice
Those who choose to follow some of the advice from this article should have no trouble creating their dream bedroom. When all's said and done, sometimes it's sensible to think about creating tranquility rather than worrying about aesthetics. Considering that, put some of the tips from this page into practice as soon as possible. All of these ideas are guaranteed to make an improvement and help people to get a decent night's sleep. Now readers only have to worry about performing the same task in their bathrooms, so they get the best outcomes when chilling in the tub after work. Good luck!