Ganapati season is all about celebrations, people in India decorate their home, shops and floors with various Ganapati Rangolis. Ganapati Rangoli designs for 2012 covered some of the best Rangoli designs. This year too you can use these awesome Ganapati Rangoli Designs for 2013.
Latest Ganesha Rangoli Designs for 2013
In 2013, celebrate Ganesh utsav with these beautiful Rangoli designs and decorate your floors, wall with picture of Lord Ganesha.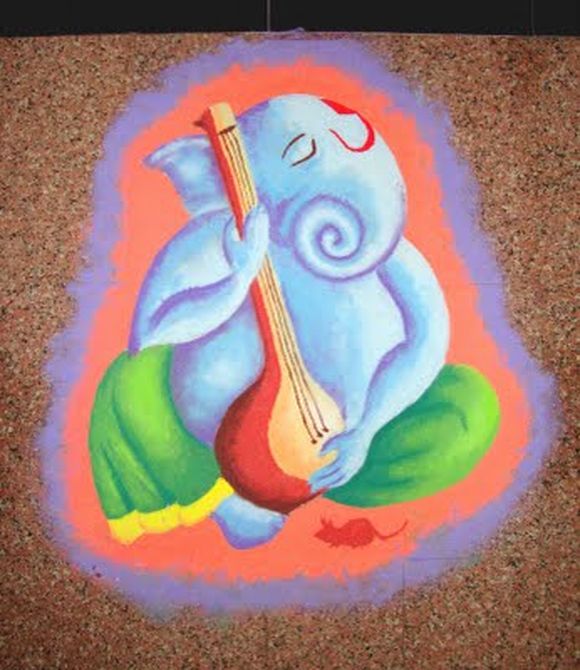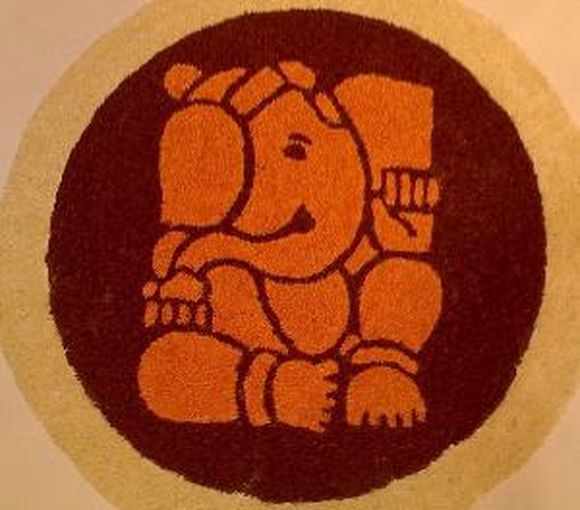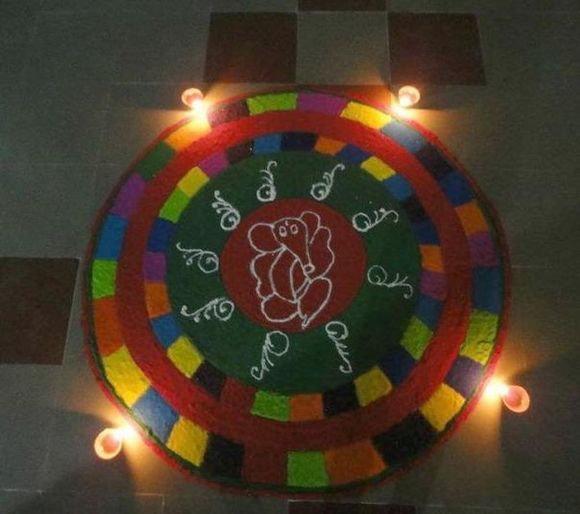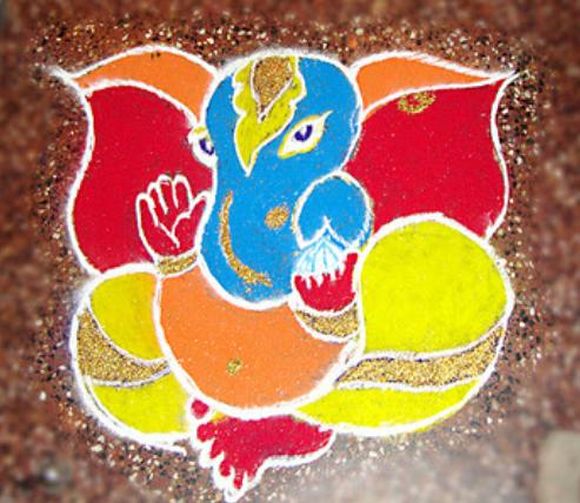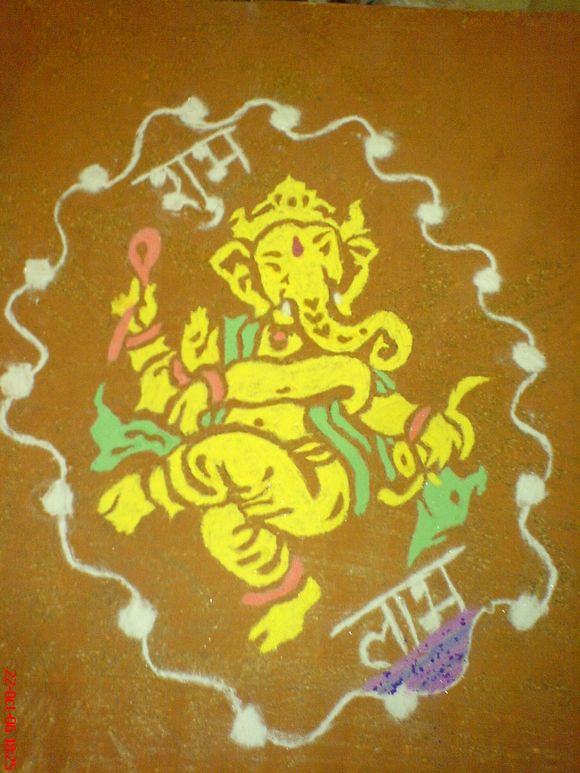 We would love to know which of these is your favorite Ganpati Rangoli Design for 2013. Please leave us a comment and let us know.