Floss Gloss nails are sexy and they looks so lively. Three California college of Arts students have come up with these unique nail art design. Typically floss gloss nails sport funky and spunky attitude (just like the name of this unique nail art). You can also get floss gloss manicure at home, all you need is a little inspiration.
Floss Gloss Nails, Design Ideas
You can try any shades to create stunning floss gloss nails. We prefer Bassline floss gloss, floss gloss dimepiece, gloss, floss gloss wave pool, floss gloss perf, floss gloss stun and floss gloss swatches. If one coat floss gloss nail polish isn't working try 2 coats and see the difference. Following are some cool floss gloss nail art designs for you to inspire.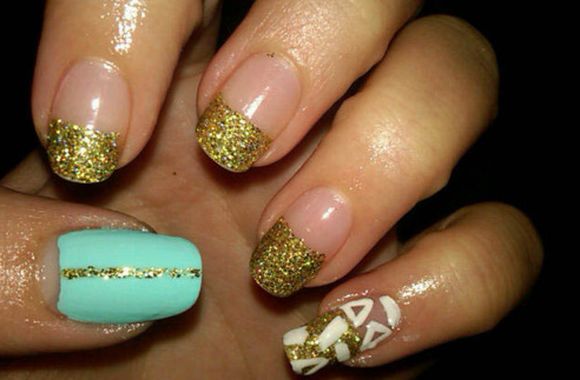 Apply a base coat of transparent color and highlight the nail tips with floss gloss golden color. You can simply apply this on all fingers or use your creativity to make all fingers look different.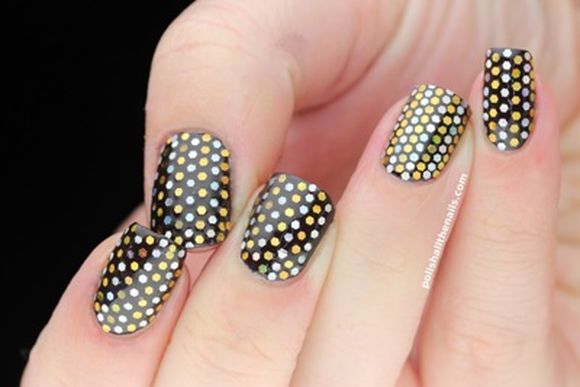 Apply a base coat of black  color and use different shades of floss gloss to make dotted patterns on your nails. You can keep it simple by making simple and easy yet trendy dots or can make some designs also.
Apply a base coat of black , use golden base coat to make a crown on the base of nails.  You can add more details by using some transparent or golden beads on it.
Apply a base coat of black and make a zig-zag or thunder pattern on nails. Fill one area with golden or silver color to get the effect.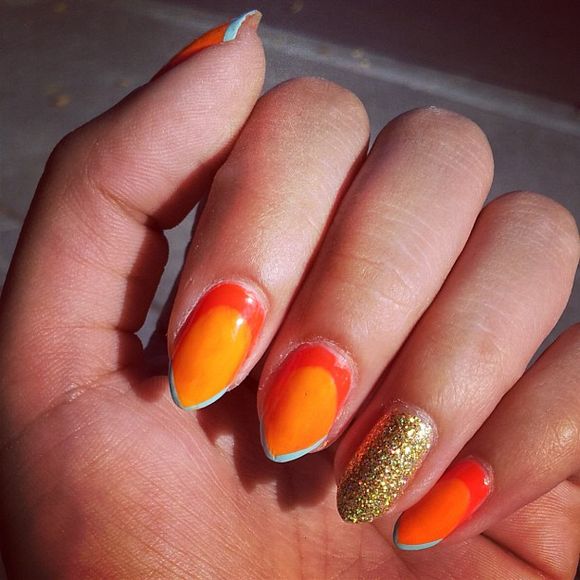 Apply any nail color or patterns on all figers and apply floss gloss only on ring finger. Apply golden, silver, light pink or any color  to get the stylish look.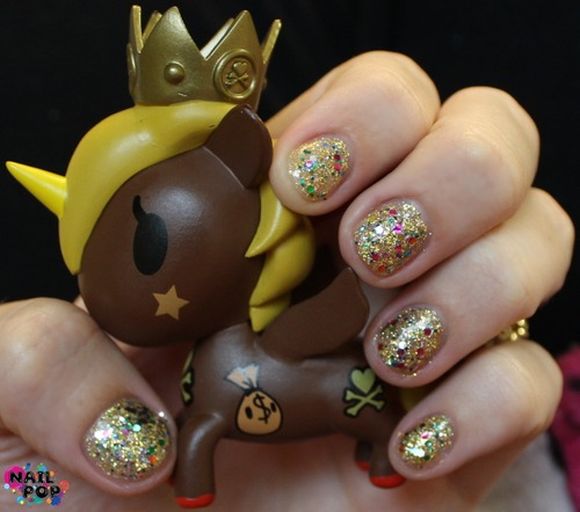 Apply a base coat of golden floss gloss, add different colored glitters or beads to it. here you are ready to rock the party.
Apply a plain silver color base, then add beads stones of darker color to complete the look.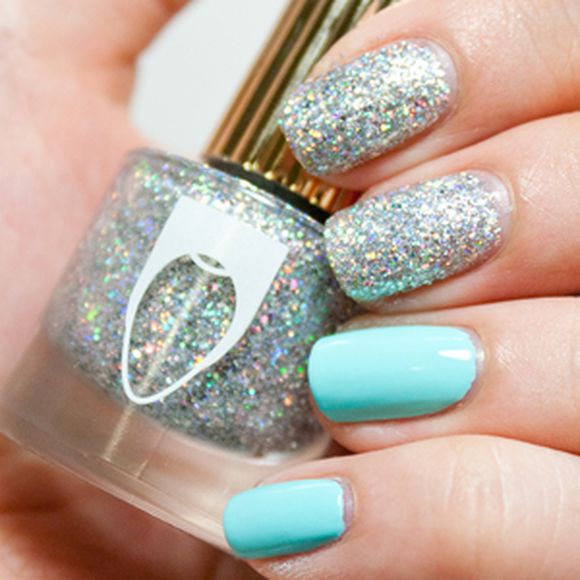 Apply floss gloss whit or sliver glitter on two finger, apply your dressing matching color on other fingers. Here is your stylish party wear mix match is ready.
I hope these floss gloss nail pictures must have given you enough inspirations. We would love to know your own ideas, experiences of creating floss gloss nails at the convenience of your home.