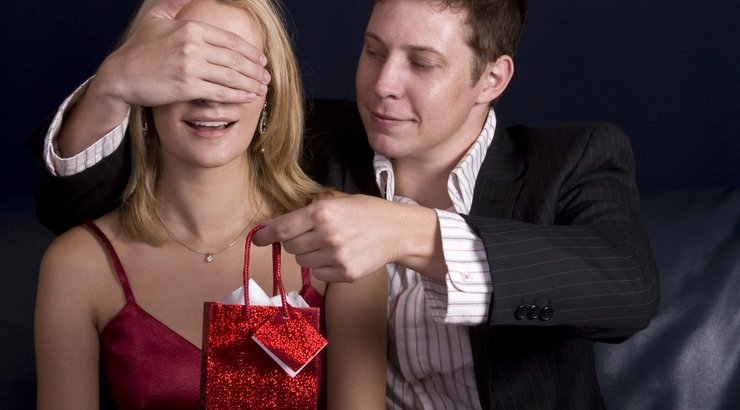 Her birthday is coming up, and you have absolutely no idea what to get her. You want to knock her socks off with THE best present, so she falls in love with you all over again.
Sound familiar? I thought so.
Deciding on a present for a woman is a delicate process. Many men will cop out and ask them what they want, which is a big no-no. Everyone loves surprises, especially if it's a well thought out, personal surprise. It shows them that you care and understand what they like and what they don't like.
7 Best Gifts for Women
So, to put your mind to some rest, here are some of the best gifts for women.
1. Leather Bags
Like shoes, women can never have too many leather bags. There are different bags for different occasions; whether it be for work, socializing or just mooching around town, the right type and brand of bag really gives a woman character.
However, finding the bag that you think might suit her best isn't an easy process.
2. A Personal Massage Certificate
This one is a little bit of fun, which should NOT be your main present. A personal massage certificate is basically an everlasting coupon that allows the woman to cash in a massage whenever she pleases. It's thoughtful, fun and keeps the man out of the doghouse!
3. Sexy Underwear
Women absolutely love it when their other half buy them nice underwear. Not only is it a win-win situation for a man, but the woman will naturally become more attracted to you for knowing her taste. If you're struggling to know her size, do a little bit of undercover investigative work – but don't get caught!
4. Perfume
If you got caught rummaging around your other half's underwear drawer, don't worry. Explain that it was a surprise gift idea that you can't go through with now that you've been caught out.
Instead, scan the room for bottles of perfume that she might like. Slip it into a conversation. A simple "you smell nice" will reveal all.
5. A Full Day Spa Package
If the massage coupon doesn't do it for her, send to her to a professional instead. A full day of pampering and chillaxing will give her the break from you she probably deserves. Not only that, but it's safe to say everybody likes to unwind, relax and get the stresses and tensions of life massaged out of them.
6. Clothing Accessories
The key word here is ACCESSORIES. Why? Because unless you like to live dangerously, accessories like gloves, hats, socks and scarves are safe. Even if you know their size, buying clothes for a woman is up there with the most challenging things in life.
7. Gift Cards
Another addition to your big present, hopefully. Yes, it's cash disguised as plastic, but what you have here is the chance to give your other half money to spend in her favorite shop, meaning you don't have to run the risk of buying something she may absolutely despise.
I hope these gifts for women would surely be admired by her. Good luck and happy shopping!