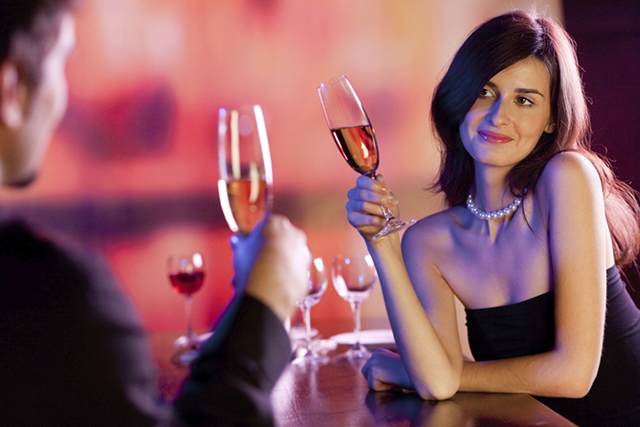 Have you ever thought what makes Ukrainian ladies so enchanting? You hear about Ukraine like every week, and the idea of getting to know those people better grows. Is it good? We would say, yes! In our modern hi-tech world, you don't have to worry about finding someone compatible. All you need is access to the Internet, where thousands of dating sites will provide you with numerous candidates. This is right for single Ukrainian girls dating as well. Yet not so fast: before you start wooing a Ukrainian girl, you must get ready for some peculiarities of her world. Just keep reading our special guide.
Something you must know
The key difference between female westerners and Ukrainian women is their mentality. For instance, girls in the USA are deeply concerned about their career life. They don't want to deal with children or housekeeping until they have the solid material background. Ukrainians are more "traditional" in this aspect.
They like independence too (within certain boundaries). The Slavic world is far more patriarch. Here, men are supposed to support women, whose main goal is raising children and being a good wife. That's why Ukrainian ladies are much more feminine than girls in your area might be.
Getting Started
Ukrainians are fond of sincere guys. Of course, lying is the worse way to conquer someone's heart. That's why you should present yourself briefly but creatively. Tell her about your plans for the nearest future; don't pay too much attention to your weak points. Don't be self-admiring either.
Show her you are an easy-going, kind, fun, and erudite person. Let your words be meaningful. You should also prove yourself as a man who can make decisions and knows what he wants in life. And your photos should be nice but maximally realistic – it`d better be without any touch-up.
Let a girl know you are into her
As true women, Ukrainians like to know they are needed. Ask her to tell you about her life goals, enthusiasms, and culture. It is a wise choice to let her talk more than talk on your own. Show her you are a great listener! She will also be surprised if you appear to be keen on her national language, as well as cuisine and literature.
Remember that Slavs are extremely loyal to their families and often close with them. Show interest in how they are if she tells you something about her dear ones. She will appreciate your zeal for knowledge, and, no doubt, outline you from the rest of her peers.
Be her chevalier
Wooing a girl from Eastern Europe has never been easy, you know. Ukrainian ladies search for boyfriends who are capable of being strong, intelligent, protective, initiative, and behaving manly. And you have to somehow show your quality through the Internet. In real life, by the way, this includes buying gifts, flowers, holding doors for her, and so on.
To make a long story short, all that gentlemen stuff Western girls don't need any more (or at least they try to appear so). A Ukrainian, on the contrary, must become the center of your attention. They typically like sharing their feelings and thoughts to people they have the emotional bond with.
What's next?
After you've been dating her online and feel the connection, the next step should be an in-person meeting. Better if it takes place on your prospective girlfriend's territory. For a young Ukrainian woman, it is quite risky to go abroad to see a man she has never met before in real life.
Not that she is a shrinking violet, but as a man, you have to undertake some responsibility for the first stage of your relationship. Yes, this is not something that you can manage immediately, but what if she is your destiny? Anyway, follow your heart, and you will figure out what to do!
Share your views with us, please leave us a comment and share your own dating stories.