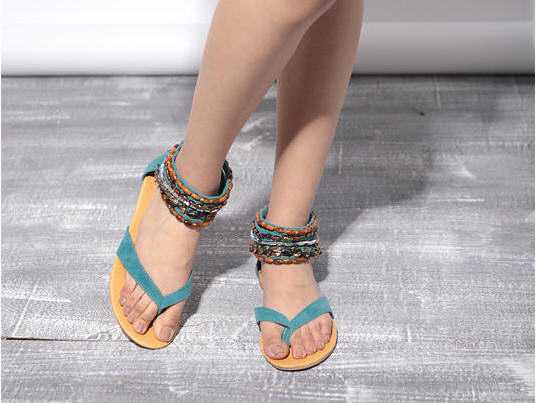 Are you bored wearing shoes all the time? These shoes could be sports shoes, office shoes, evening shoes etc. Well, switch to sandals as these provide extra comfort which will rejuvenate your feet. Everyone is falling in love with the sandals as many branded and designer sandals have changed the way people were thinking about sandals in the past. If you are looking to buy sandals then read the following points which will help you in selecting a perfect pair of sandals:
Budget – It is vital to ensure and set the budget right. Due to sudden rise in branded and designer sandals you will see a considerable hike in sandal cost. If your budget is tight you can select nice pair of sandals on eBay or Amazon. Both the stores have huge sandal archive and offer great discount too. You can simply browse through their huge catalog and make a selection. Remember if you buy cheap sandals you would be buying again in few months for sure. Quality matters much but it is directly proportional to price.
Comfort – Invention of sandal was done just to provide greater comfort so don't neglect comfort for style or price. If your feet are not comfortable then don't buy and look for another pair.
Quality – Check the quality of the leather, stripes, cushions etc. these are vital in ensuring the quality of a sandal. Sandal durability depends upon the quality and it is well said that "Quality is important as you might enjoy your shoes for much longer duration".
Style – These days market is filled with various branded sandals which are excellent with huge fashion quotient. If you are a fan of any particular brand you can simply select sandals from their catalog.
If you are buying sandals for greater comfort and relaxation then think about your style & taste prior to your purchase. Select colors depending upon your need and liking. Typically black sandals look good with almost all kind of outfit still its your very own personal choice which should drive your quest.
Are you looking to buy sandals? Please leave me a comment and let me know.