Celebrity Paris Hilton has unveiled designer Macy's collection and hundreds of fans, devotees gathered up to get a glimpse at the hotel heiress. She was revealing Macy's eponymous footwear collection at South Coast Plaza in Costa Mesa, California. Each pair of shoes from the line boasts a signature sole in Paris' favorite pink shade.
Although, people are saying that Macy always comes up with great collection but this collection is dedicated to Paris and her name will be written on the first few buyers.
Get ready and grab the Macy's collection online.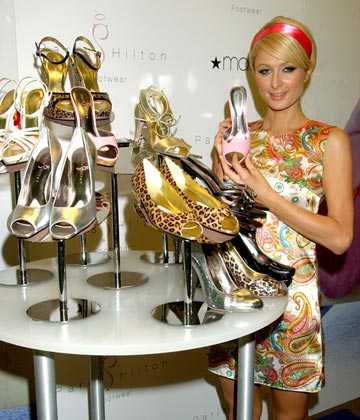 What do you think about Paris branding Macy's shoes. Please leave us a comment and let us know. Subscribe our RSS to receive latest updates on women footwear .