Ganapati season is round the corner so if you are looking for awesome Ganpati Rangoli Designs for 2013 then here are the latest Ganapati / Ganesha Rangoli Designs for 2013-2014.
Western India especially Maharastra celebrates Ganpati festival with utmost importance and devotion. On this auspicious occasion women across India decorate their doorsteps, main entrances of their homes with Rangoli using different colors, patterns etc. Ganpati rangoli is also celebrated in Diwali which is a festival of lights and Lord Ganesha and Goddess Lakshmi are worshiped on this occasion.
Ganpati Rangoli Designs For 2013 – 2014
If you are inviting Lord Ganesha (Ganapati) and Goddess Lakshmi this Diwali then here are some awesome Ganesha Rangoli designs to decorate your home, doorways or any other place you like. You can use sindoor, flowers, flour, rangoli powder, turmeric powder or even paints to create stunning rangoli designs.
Check out some beautiful Ganesha Ganpati rangoli designs for Diwali.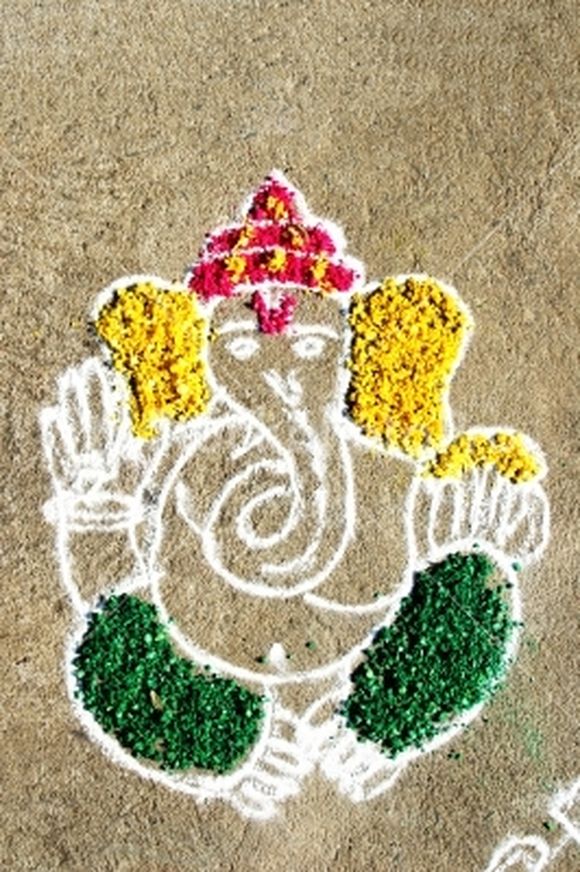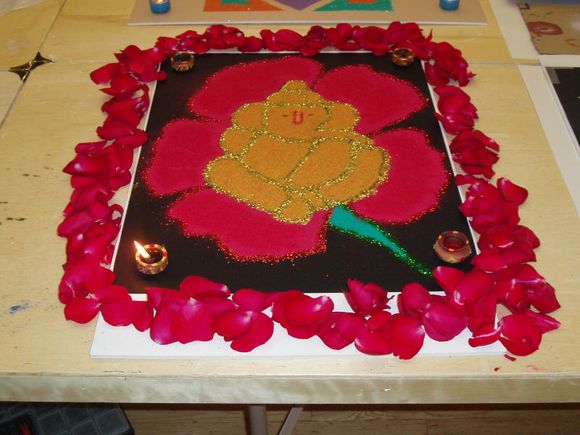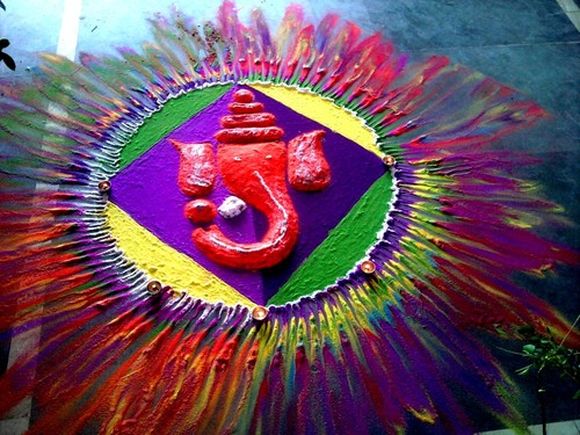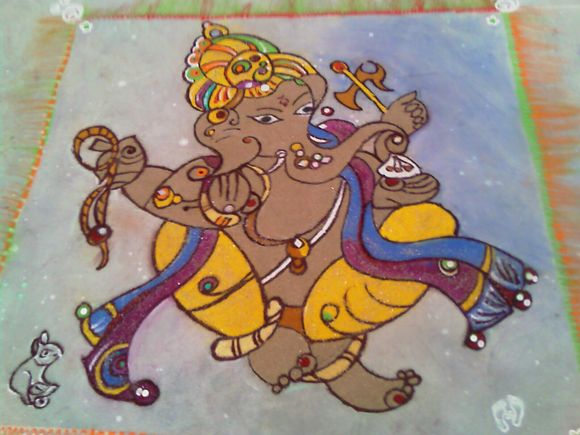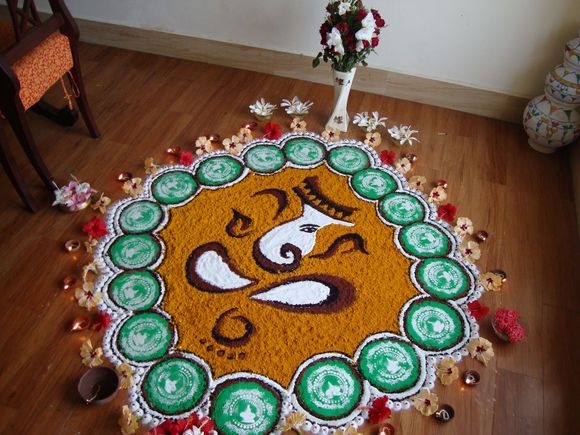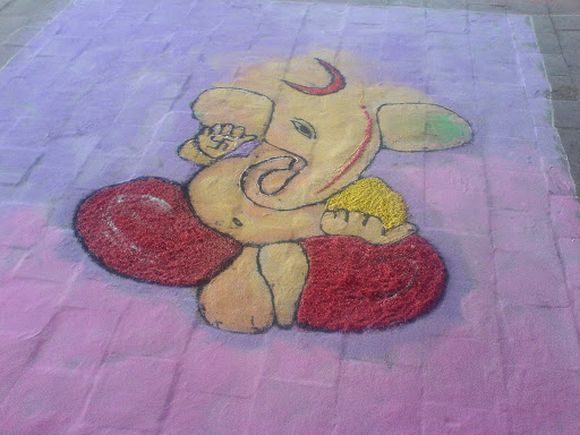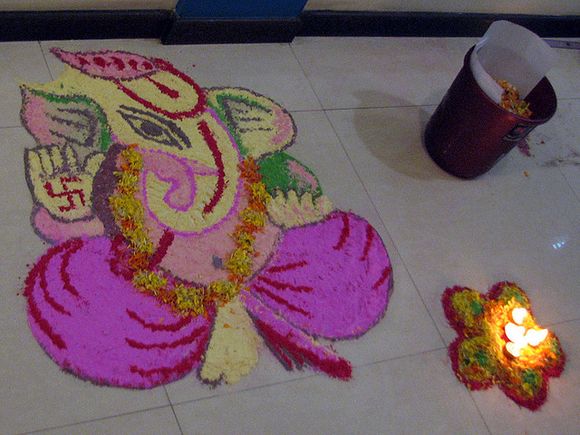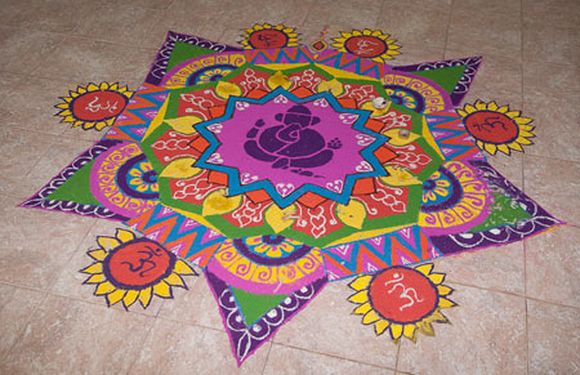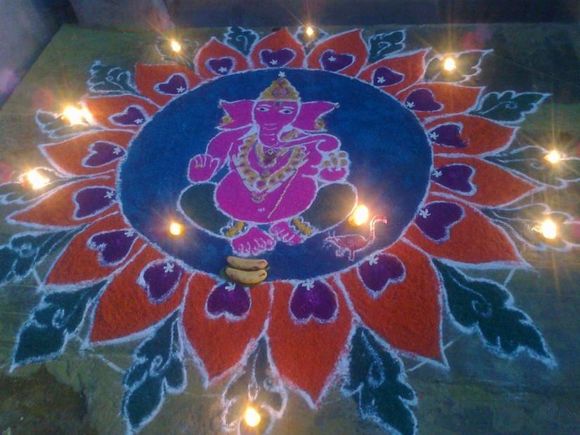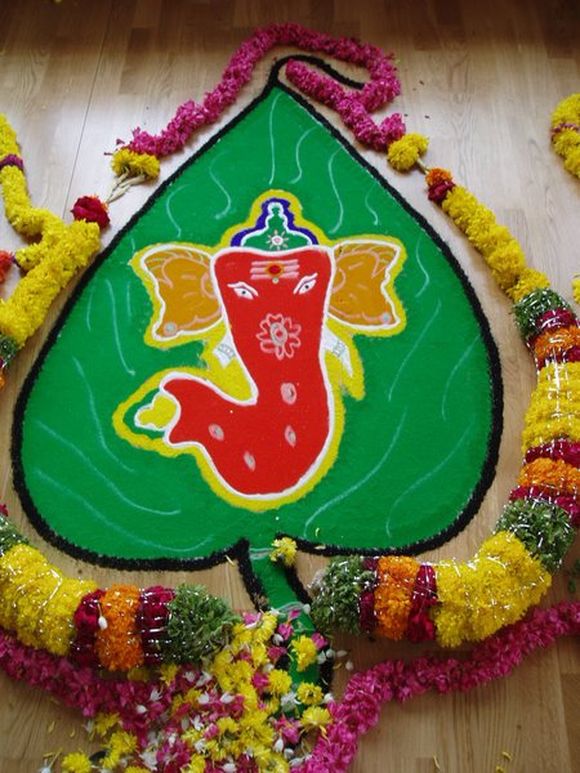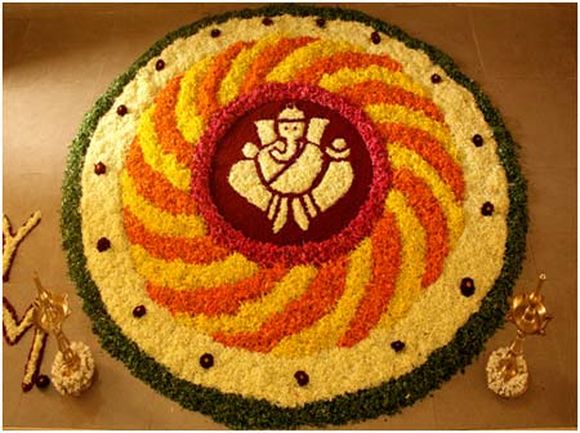 You may also like
So, which of the above Ganpati rangoli designs you would love to use this Diwali? Please leave us a comment and share your creative ideas with us.