Stylish Bridal Lehenga Choli designs are becoming more and more popular amongst young to-be-brides. Lehenga Choli's have always been an integral part of brides in Asian sub continent. Being the most favorite bridal dress, lehenga has seen a revolutionary changes with time. Lehenga Choli is in Indian tradition since ancient times and you will see young brides sporting it most often. Although, you will see a different patterns in different regions still the work remains awesome. Not only brides but bridesmaids also wear these cool wedding lehengas on different occasions.
13 Stylish Bridal Lehenga Choli Designs
Check these out, if you are looking for some unique Bridal Lehenga Choli, Indian Lehenga Choli, Wedding Lehenga Choli Designs.
This shaded hand embroidered lehenga with velvet blouse ( sleeves and neck embroidered ) is quite traditional yet very stylish. The net embroidered dupatta with stones and beads is adding a mesmerizing effect.
How about trying this long knee length net kundan embroidered blouse lehenga-choli design?
This traditional red color lehenga with a cut-work base is very stylish. A thick embroide base and blouse without any beads and stones work makes it just right for any occasion.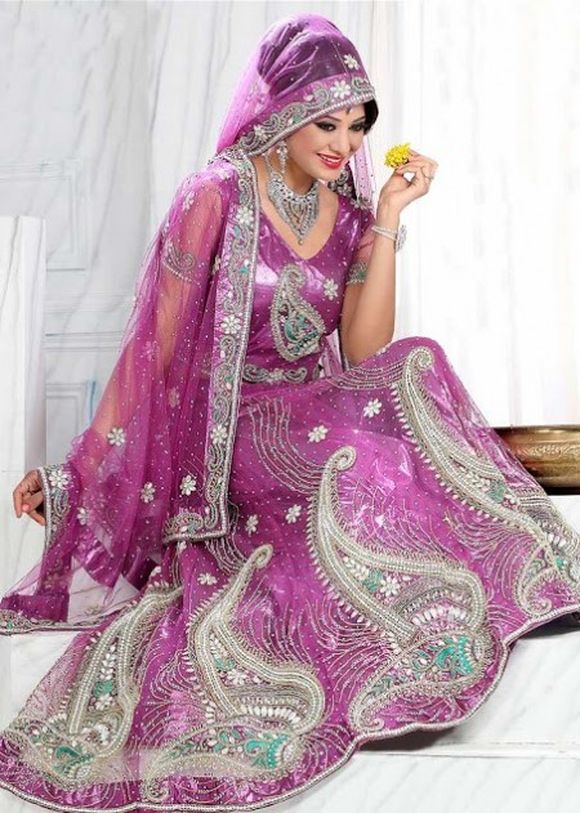 How about trying a different color for your D day. This light purple white and blue embroidered lehenga with a long blouse is worth trying.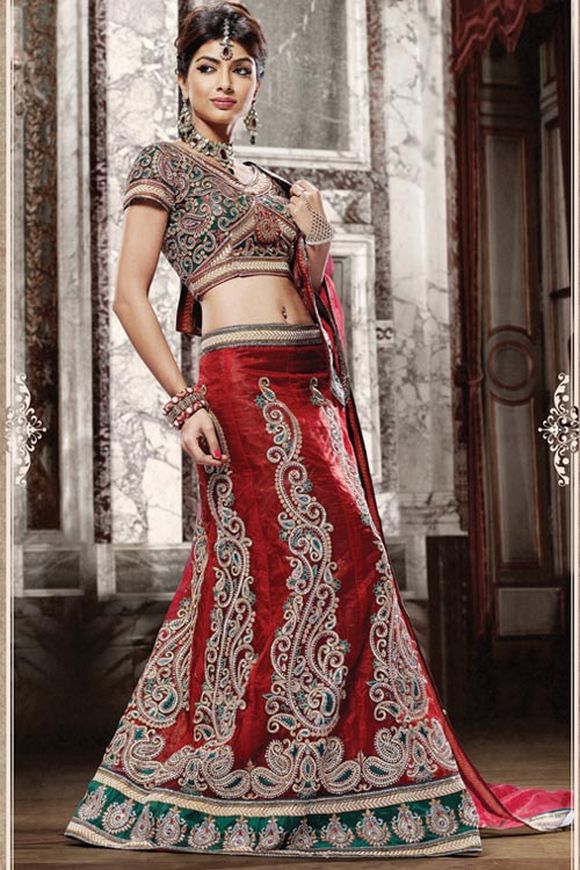 Red is the all time favorite bridal color, and if teamed up with kundan embroidery its just the best.
How about this green and blue lehenga with a very stylish long blouse?
A mid length embroidered blouse with A – shaped lehenga having a embroidered waist line( kamarband look) is what we love.
A cut-work long net blouse with a frail base lehenga is quite pretty for a day time  marriage. The cut work pattern on the back neck and the sleeves makes the lehenga -choli look much stylish.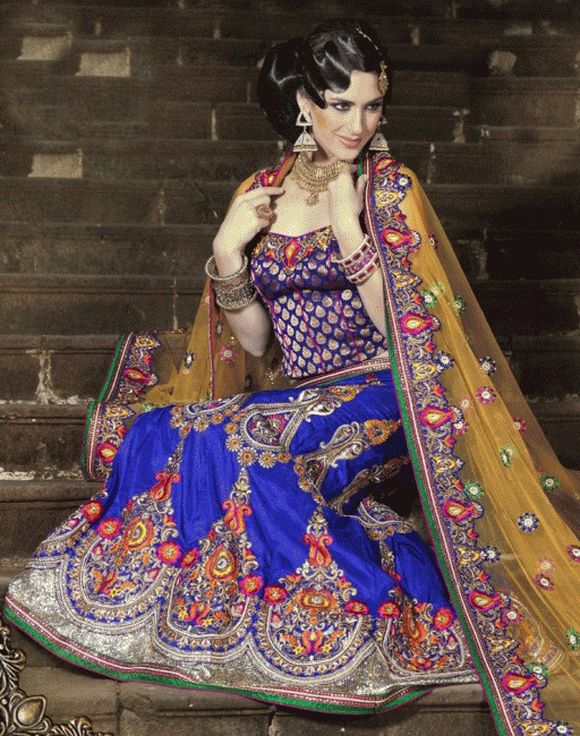 Try this brocade long blouse, with kashmiri pattern embroidered A – shaped lehnga for a different look. The contrasting mutlicolor embroidered dupatta is just right to complete the look.
How about trying this multi color embroidered yellow lehenga with short green brocade blouse. We just love the color and embroidery.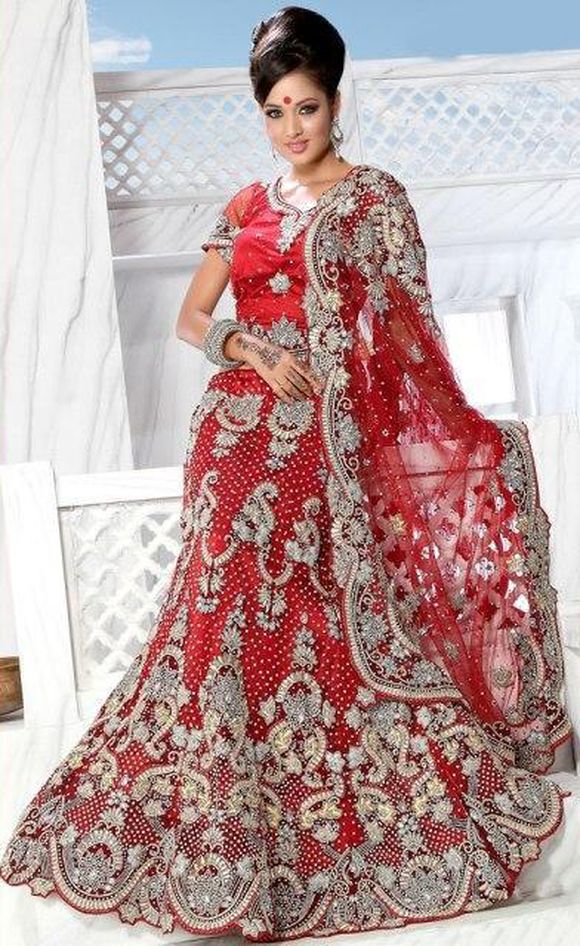 This thickly embroidered lehenga with beads all over giving it a full look is quite elegant. The cut-work dupatta with a long embroidered blouse is just right for a traditional bridal look.
If you look to experiment with color and want to make your lehenga really stand out, you ca go with these two pretty light blue and dark blue lehenga-choli designs.
Why not check out these cool Bridal Lehenga Choli designs as well. Please leave us a comment and share your own creative ideas of bridal lehenga choli's with us.