So dating, huh? It's not the kind of word you want to hear first thing in the morning or before you get to bed – especially when you just got out of a rollercoaster relationship that you still can't make sense of. I mean, I get it. We've all had our fair share of heartbreaks and it's the kind of topic you least want to hear about these days. But hey, as long as you're alive and your heart is beating, that's enough reason for you to consider falling in love again. Hopefully this time, it's with the right person though.
Love hurts – a lot. There's no denying that fact. But it's also sweet and gratifying, and it makes you want to jump over mountains. Falling in love is easily one of the most magical moments in life but if you want it to be .yours, you have to be prepared to embrace the whole package – heartbreak, disappointment, broken promises, and all (check this out). Ironically, it is said that when a person loves truly, no amount of heartbreak or pain can keep him from loving again.
I'm hoping you're that kind of person – a person who can love truly. A "someone" who can give unlimited chances to seek love out no matter how hard it gets.
Fortunately, the "seeking" part isn't as hard as it sounds in this day and age. You don't have to run around the city or take a light to Paris to meet somebody new or to experience a serendipitous moment. No, searching for love isn't as expensive and dramatic nowadays. In fact, you can find potential partners without leaving the comforts of your own home. All you need is internet and a device to connect with – even a mobile phone will do.
Welcome to the world of online dating.
What Is Online Dating?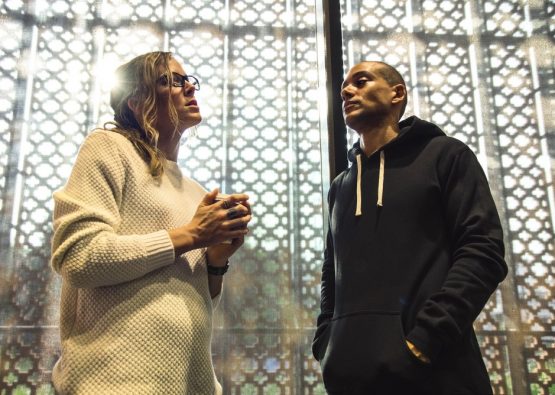 Just as the phrase suggests, online dating is when you meet people via internet, form a connection with them and hopefully, earn a chance to go out with them in real life – or even if you don't physically meet right away, as long as your communication continues and you agree to date virtually, that's still online dating. Check out this video from Mashable: https://www.youtube.com/watch?v=9ZXYCQFoQso.
Okay. So when we say "via internet," there are still (of course) terminals in order for you to access such services. We call these dating websites. If you're using mobile, then you may also opt for dating apps which you can download in Google Play or the Apple Store. By getting into one of these websites or applications, you can start a budding romance online that will hopefully turn into something more in the future.
However, it is important to know that not all online matchmaking websites are tailored the same way. Depending on what you're looking for, you may want to steer clear from some sites and applications.
Hook-up Apps VS Traditional Dating Websites
For example, we have what we call "hook-up apps." Although in a general sense, these apps still remain true to the whole idea of "matchmaking," the motive behind it isn't exactly the same. Let's just say that people who join or register for hook-up websites aren't exactly signing up for a chance to find true love.
While the probability of finding a serious relationship in these websites is not exactly zero, the chances are still pretty slim if you ask me. This is because those who join these platforms are not exactly looking for anything too serious. They're just in it for the fun – one night stands, spontaneous sex, and all that. Don't take it against them, though. To each his own, right? If you do end up in one of these sites, make sure that you're there for a similar purpose. Otherwise, you can't put the blame on your date when things don't go in the direction you're hoping for. After all, knowing it's a hook-up app, you should already know how impersonal people can get in these sites.
You shouldn't expect to meet the marrying kind in these parts. But if this is your kind of jive and you also want to take a break from serious commitments, then feel free to explore the great, big world of hook-up dating.
Also, just as there are websites for the not-so-serious types, there are also websites for people who regard online dating as a way for them to meet the love of their life. Dating sites like this offer a more serious and committed approach to bringing people together for the long-term. They will not have the "swipe left, swipe right" kind of system which Tinder has that makes the whole process of matchmaking go into hyper-speed. Platforms like these prioritize each individual's budding romance, online dating experience and social interactions. They're more traditional when it comes to bringing people together.
A major difference is that you will most likely have to find a match yourself. Do it the "hard way" or take the long route around. You start by initiating a conversation with someone you find interesting, get to know them, and ultimately decide whether they're a good fit for you. This makes the whole relationship more substantial because you're not only matching yourself with someone based on physical attributes but personality as well – likes, dislikes, hobbies, and personality traits all come into play. Now, whether you prefer hook-up sites over traditional websites or vice versa is entirely your choice. You have to be the one to decide what you're getting yourself into. After all, only you know what your heart is ready for. If you just want to take a break from serious relationships and you don't really feel like investing your emotions to another person yet, then you can take it easy and just date for fun. If you think you're ready to gamble your heart once again, then maybe try some of the more serious dating applications. In the end, this world just needs more love to go around – don't you agree?