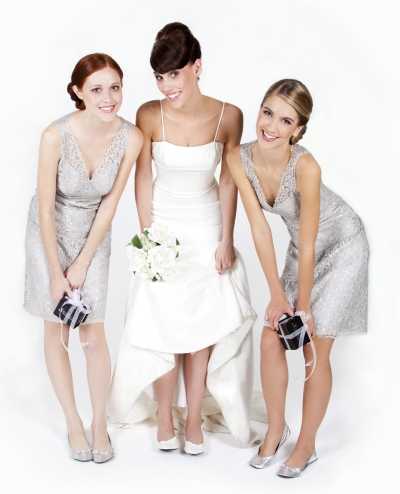 Wedding is the most important and most special day for every bride. Every bride wants to look her very best especially at her own wedding. There are many brides who like to wear high heel shoes on their wedding to look sexier. But, these high heel shoes are not very comfortable and suit the feet really well. Nowadays, many women prefer to wear flat shoes on their wedding. No women want to fall down on her wedding day or feel the pain all the time in this stressful and important day. For avoiding all these problems, you should wear flat wedding shoes. In this guide, I am going to give you some tips for buying flat bridal shoes.
There are huge variety of styles like Molly, Ellie, ballet Flat and many more. Every style is different in terms of designs, colors and overall look. Some of the preferable colors are white, ivory, blue, pink and black. There are shoes that have decorations like crystals, rhinestones, jewellery or flowers. With flat shoes look more attractive and stylish.
Flat bridal shoes made of different material. The most common one is silk or satin; look same as your gown. It is good to choose shoes according to your wedding dress style and color.
Wedding ballet shoes is a very good option and is worth to consider. These are very comfortable and will definitely fit your feet perfectly. They are perfect for dancing too. In the future, bridal ballet shoes can be wearing as slippers at home. My Glass Slipper is very nice shop that offers variety of cute and cheap flat bridal ballet shoes.
Benjamin Adams Renee Bridal Shoes are costly than the other brands but these shoes are very stylish and attractive. They are made of soft leather which gives a nice, comfortable feeling. Colors available are ivory or dye able white.
Touch-Ups Jinn Bridal shoes have nice and unique design. The shining crystals on the thong make them very precious.
For flat bridal shoes, you can also check New York Silver Beaded Flat Sandals. This unique pair of shoes has very cute beaded silver metallic.
I would love to hear your experiences and ideas on buying flat bridal shoes. Please leave me a comment and let me know. Subscribe our RSS to receive latest updates on women's footwear fashion.