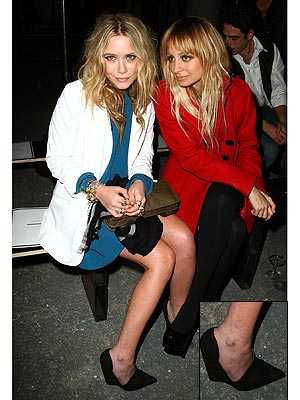 Ashley Olsen and Mary Kate Olsen who are always famous for designing something new and fashionable have launched their first ever shoe collection last week. This time they have collaborated with Steve Madden which is quite a name in Aesthetic designs. Everyone knows that Olsen twins are known for style, design and fashion trends so rest assured that you will find cool shoe collection just like their designer dresses.
In fashion week Mary Kate sported her latest and promising prototype (shoes) in order to woo the onlookers. All the fashion enthusiasts were going gaga over her latest shoe designs and that must be a perfect start prior to the launch. Elizabeth and James shoe collection have already hit the stores and owners are overwhelmed by the response.
They have maintained a good price which is $195 – $500 which will be revolutionary in terms of designer shoes from such big names. No wonder they know the key to market efficiently.
Please leave me a comment and let me know your valuable views on their designer shoe collection. Subscribe our RSS to receive updates on latest women footwear and fashion.