For many people, sarees are just a model of Indian apparel that happens to be among the most iconic fashion pieces in terms of its beauty. However, for Indians both in the country and the diaspora, the saree is not just a cloth measuring nine yards; it is a symbol of tradition and culture. For many centuries, women have worn in for various purposes and in various functions.
If you step in your grandmother's wardrobe, or visit your female friends and step into their clothes collections, you are always guaranteed to find a silk saree. You can never go wrong with it, because it is very versatile. What you may not know is that there are different varieties of the silk saree depending on the region they originate from, and that is the basis of this article.
Banarasi silk
The Banarasi Silk saree originates from Varanasi, a city on the banks of the Ganga River, which is considered as the spiritual capital of the country.
These heavy work sarees are not only famous because of the place they come from, but also because of their quality – they are among the best silk sarees in terms of their Mughal motifs and very intricate designs. Also note that silver brocade and gold are their best versions, so they make for very beautiful wedding gowns if you are a bride.
Kanjeevaram saree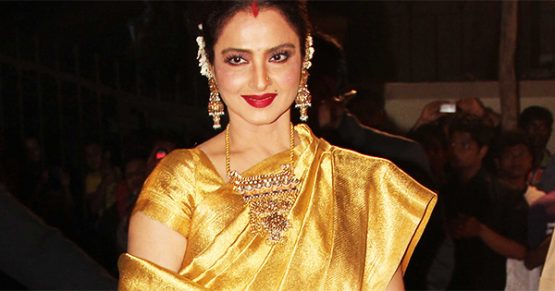 These are also known as Kanchipuram sarees, as they originate from Kanchipuram in the state of Tamil Nadu. They are distinctively known for their vibrant colours that are also bright, and their borders have very bold designs such as temple designs, florals, and checks. They can also have borders featuring paintings from great legends and stories such as the Mahabharata and Ramayana.
Patola silk
In the state of Gujarat, there is a small town called Patan – this is where the Patola silk sarees come from. They also happen to be among the most expensive variety of silk sarees.
They are well-known for the attractive combinations of colours they have, as well as having geometric shapes in their designs. Interestingly, they do not have reverse sides, unlike other saree types.
Mysore silk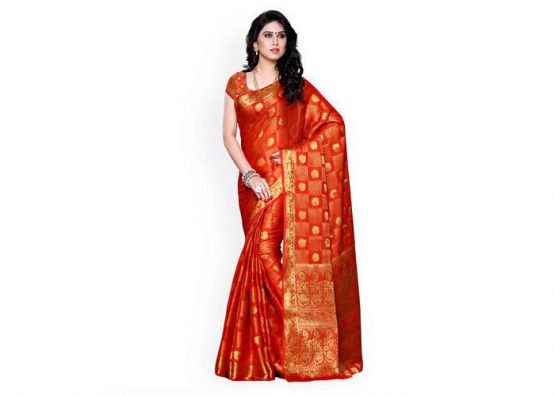 This is usually considered to be the purest form of silk, and they come from the Mysore region in the southwest of the country. They are widely known for their durability and sheen that lasts for a long time because of the silk's purity.
They also happen to use natural pigments in their dyes, and the silk itself has a non-crush quality. The motifs you can find typically feature fruits and birds.
Raw silk
This is the most natural form of silk, and does not have much detail – yet gives you an elegant look within its simplicity. The material is also less shiny and slightly stiffer compared to other silk types, although this makes it easy for common use or for those that cannot afford the more expensive saree varieties.
Dharmavaram silk
These originate from the Andhra Pradesh state, in the southeast part of the country. Their intricate design makes them highly popular for bridal sarees, and is considered among the essentials.
They usually have coloured borders that contain shaded pallu, as well as delicate motif designs that give some extra beauty to the gold weaving. They are known for depicting religious culture and stories through the motifs, such as through peacocks, elephants and temple designs.
Tussar silk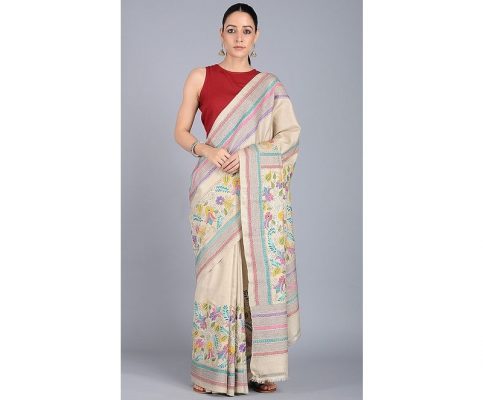 These are among the most affordable silk sarees in India for those on a budget, as they are produced in mass quantities. A majority of them originate from West Bengal region.
They happen to have a very soft texture, as well as being favorable for many occasions. When you see runway models modelling sarees, you will notice many of them wearing this variety – because of the mass quantities as well as natural designs and motifs, many fashion designers enjoy using it. they are also very versatile – you can wear them on numerous occasions – because of their wide range of designs and colours.
Chanderi silk
These are among the lightest varieties of Indian silk sarees. Coming from Madhya Pradesh, considered as the heart of India, the climatic conditions of the region they originate from are humid and hot. This is the reason why they are very light and easy to wear for many women.
They also have attractive motif designs, such as geometric shapes, Chanderi temples, traditional coins, peacocks and floral designs. When you wear them with statement jewellery, it looks even more elegant.
Konrad silk
These also originate from Tamil Nadu, similar to the Kanjeevaram sarees. They were initially made for temple deities, and because of that, they are presently known as Temple sarees.
They are known for their wide borders compared to other sarees, and they also have motifs that you are likely to associate with a wedding – for instance elephants and peacocks. Their colours are also not bright, as they will usually come in off-white, grey or brown.
Paithani silk
These silk saree types are named after the Paithan town within the state of Aurangabad Maharashtra, and they are woven by hand (therefore are very expensive and of premium quality). Their designs usually show the abundance of Maharashtra, so the colours they are in are the 'rich' variety – peacock blue, magenta, purple, dark green, and so on.
The borders are also of a golden type that is shaped in an oblique square, while the pallu is in a peacock design. They can also feature art from the caves of Ajanta Ellora.
Muga silk
This is among the rarest and expensive forms of silk, and they come from the northeast region of India known as Assam. In Assamese, the word 'Muga' means yellowish, so these silk sarees are usually yellow in colour or are in shades of yellow. Because of their cost, they are usually worn as a bridal saree.
Final thoughts
If you are looking for ideas on what saree you should shop for on places like Stylecaret, these will give you some ideas – hopefully. The advantage of silk sarees is their strong quality; they are highly durable and can serve you for many years.