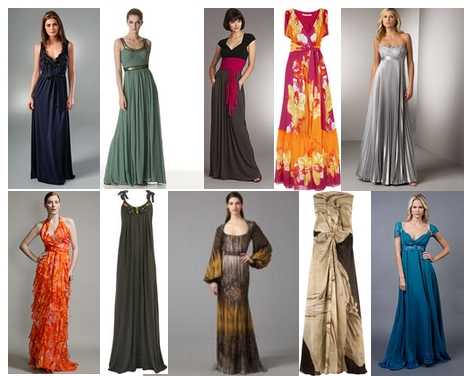 Women often land up in a confused state over choosing perfect evening dresses, they are bewildered with the questions like what to wear, how to choose, what looks best and what are cost effective designer evening dresses. This confusion can be justified also because the designer collection comes is huge variety, style, price ranges, colors, material and brand names that it becomes very tough for a lady to choose a best deal for herself.
While choosing a designer evening dresses there are so many things to look for like brand name, price range, color, material (especially if you are allergic to any thread) and most of all style (looks). When choosing from a designer/branded store few of the confusions wearies away.
However, designer dresses are expensive and quite modern in their approaches. Many people will not find them very modest but if worn with dignity they look superb. If you are not looking for very flashy designer evening dress then check the cuts and fits before purchasing one for you. It would be wise to make astute and sophisticated choice while opting for a perfect evening dress.
Designer Evening Dress Trends
Primarily you should consider the length of the evening dress, make up your mind whether the party you are about to attend would suit to full length or short length evening dress. Usually designer dresses come with floor length or tea length so it should entirely be your decision which one will suit best to the party. In case you are going for dress which is shorter than tea length then it should be worn in day time as evening dresses with floor length looks classier.
You should also check the cuts and flow of the evening dress too because it's vital before choosing a designer evening gown or dress. If the sleeves of your dress are short or full your evening dress will still be termed as formal depending upon the entire dress design. In order to set the style statement cuts and flows are equally important as the length of the dress you wear. Moreover, check how fit the dress would be when you wear it. Ideally, dresses that fit from the top and opens up at the bottom are considered more appropriate for the evening parties.
One major approach to choose a designer dress always remains the neckline and cut of the dress. Again it depends upon your choice whether you would prefer backless dress, dress with straps, strapless or some other elegant design. Whatever you choose it should be modest enough to boost your image and display quite a feminine illustration. It would be wise to match the event with your dress, what if you are about to head for a evening baby shower party and you wear something which is not matching with the baby shower theme.
Therefore, in order to attain a perfect designer dress choose wisely and consider all the points given above and enjoy your dress with modesty and dignity.
Leave me a comment and share your experiences of selecting a designer evening dress with us.