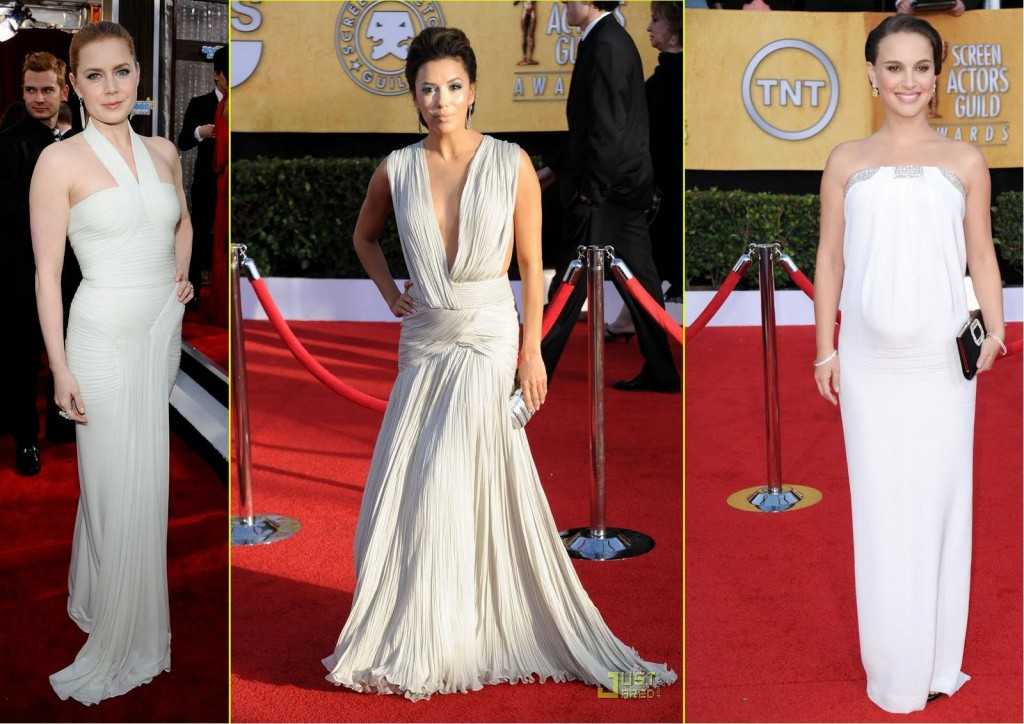 Wearing low cut dresses becomes difficult especially if not worn with dignity and style. It is well said that the term fashion doesn't mean that you wear clothes which are clumsy or shabby instead clothes which promotes your inner self along with latest trends. If you can represent style by pertinent behavior than only you can consider yourself stylish and dress like a mannered person.
Low cut neckline dresses or plunging neckline dresses are cool and are in fashion but many women find it difficult to make a style statement with theses dresses. If these dresses are not worn with dignity they may look vulgar and ruin your personality by sending wrong message to your fellow people. But, if worn with dignity and style these dresses give a very sexy and appealing look.
Following are few tips to wear low cut dresses with style:
Adding Scarf: If your favorite low cut top is bit deep then you should wear a scarf to cover your neck. Scarf is very popular and fashionable accessory which enhances the grace of your dress and gives coverage too.
Cardigan: Cardigan is a very fashionable accessory to cover for the low cut dresses but you need to ensure that the buttons or zip is not too tight (which may show your breasts in ugly manner).
Camisole: Camisole is very popular accessory which can be worn along with your low cut dress and can be worn whole day. You can either choose embellished or plain cardigan to slip into to the camisole before wearing your low cut dress to look superb.
It is advisable to keep things simple, if you are wearing a low cut neckline then keep the bottom simple or do vice versa. It would be nice if the onlookers can concentrate on only one part of the dress and not from bottom to top. Sometimes flashing too much is not considered as fashion but vulgarity. Let the onlookers focus on your low cut top and do not choose a dress which has lots of cuts at the bottom.
Remember fashion is all about elegance and in order to look ravishing you need to wear your low cut dresses very modestly and elegantly. You dress should look fashionable not some flashy piece of cloth. If these low cut dresses are worn correctly then it can do wonders for you and can add glory to your personality.
Please leave me a comment and let me know what do you think about wearing low cut dresses and how to add the coverage factor with them. Subscribe our RSS to receive latest updates on Women's fashion.