Body art helps setting a style statement as it gives a freedom to decorate, adorn or change the body permanently or temporarily. Body art is art made on, with, or consisting of, the human body. The most common forms of body art are tattoos and body piercings, but other types include scarification, branding, scalpelling, shaping (for example tight-lacing of corsets), full body tattoo and body painting.
Body Painting
Body painting is the most ancient form of art.  Body painting is temporary form of art done on human body which last  for some hours or may be for some days and are easily removable and cheap. The paints used in body painting are non-toxic and non-allergic. Body painting is not just painting of nude bodies, but it is also done in smaller pieces which are called tattoos. The tattoos could be detailed or just a small painting. Today body painting is huge in both amateur and professional arenas. Body paintings can be typically seen on occasions like football matches, rave parties and  on certain festivals ( for ex- Mehndi in India On Deeepwali ). Firstly an outline of black color is done followed by filling of desired color, then the studs, jewels as desired are used to decorate the fine piece of work.
Tattooing Or Tattoos
Nowadays tattooing is the latest trend and most common among youths.  Tattooing can be done both temporarily and permanent. Temporarily tattoos are available in the form of stickers which can be applied directly or using water, while permanent tattooing is done by injecting pigment into the body through injection. Sterilized tools and bio=hazard containers should be used to avoid any kind of allergic reactions and infection.
Common  Tattoos
Deciding on tattoos is easy if you are aware of different types of tattoos available, and the pattern which will suit you. So just don't rush for it! Take some time to known and understand tattoo art and utmost important don't just go for what is in trend, but go for what suite you. Here are some common tattoos :
– Zodiac Tattoo –  These are astrological tattoos designs , available in twelve different zodiac signs. Each zodiac is based on birth time and date and shows some specific traits of a person.
– Tribal Tattoos – These are tattoos showing some early tribal cultures.  The most common tribal tattoos consist of sharp pointed edges around the body. These are in general sharp, thick and twisted.
– Celtic tattoos – The Celtic tattoo design, which is often made of interlinking knots come from a culture known as the Celts. Celtic tattoos often come in the form of the Celtic cross, Celtic hearts and among many other Celtic tattoo designs. Much of this type of art symbolizes old culture.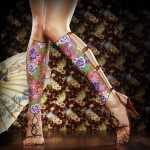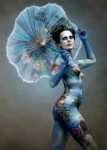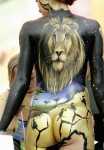 Tattooing Mistakes To be Avoided
– While tattooing make sure you have not consumed alcohol, as alcohol causes the tattoo to come out bad and you may bleed profusely.
– While tattooing don't try to be impulsive or arbitrary, as the tattoo which is in trend today , but  may lead to your embarrassment after some time, or when you grow old.
– Always consider size of the tattoo and your body part size before tattooing, as an improper size may look wearied.
Side Effects of Body Art
– Improper Sanitation and sterilization of needles by tattoo parlor can lead to infections.
– Keloid Formation – Most of the people using tattoos have reported of keloid formation, which is when scars grow beyond their boundaries.
–  Ink used in tattooing is sometimes non labeled by manufacturers  and is made by mixing car paints or printer's ink and cause allergies.
– A danger of transmission of diseases always exist as it is done by injections and even a minor mistake can transmit diseases like Hepatitis B,  HIV etc.
These side effects are just the news heard from various people. Tattos are in genaral safe and pralors are quite aware and strict about their sanitation and sterilization.  So all you guys and gals don't worry! Just check  sanitation of the parlor and be very careful in chosing your tattooing palace.
I would love you to leave me a comment and let me hear your opinion. If you've got any thoughts, comments or suggestions for things we could add, leave a comment.