Are you sick and tired of applying age defying creams and lotions? Do you want to try something scientific and proven technique to look young? Botox might be a good option to consider. Botox is a quick method to look young. The procedure involves injecting botox into the muscles by trained and skilled doctor. It is a result of women's quest of looking young forever.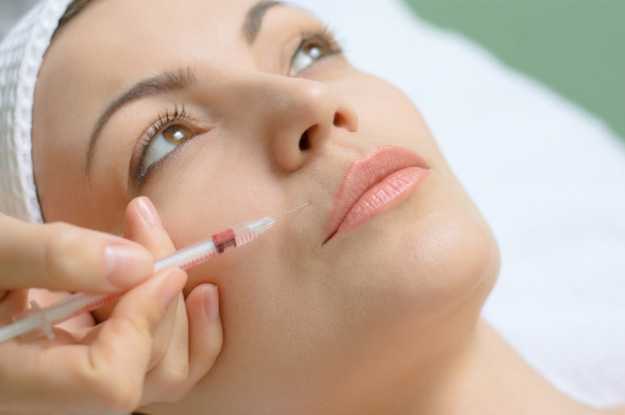 We all are well versed with the age old adage, "beauty lies in the eyes of the beholder", still we leave no stone unturned to look beautiful and appealing. In the recent years botox injections have become a popular procedure for having a wrinkle free face and to enhance the beauty of face.
What is Botox?
Botox is a refined form of botulinum toxin that is known to cause botulism or food poisoning. Botox is known to be used widely for strabismus (eye squint), cervical dystonia (wry neck) and blephrospasm (inability to open eyes).
Nowadays botox is extensively used as "beauty-enhancing aid." Nearly all of us are obsessed with the idea of looking beautiful and better looking. This explains the increasingly advancing uses of botox.
How Botox Works?
When botox is injected into the muscles, the nerve impulses responsible for contracting the muscles are blocked. This result in smooth skin as the muscle contraction is reduced. The skin becomes relaxed. The facial features become more stress-free and relaxed. Botox is also associated with the notion of looking young forever.
10 things to know when going for botox treatment
Following things are to be borne in mind before going for botox treatment & botox side effects:
1. Qualified Cosmetologist
If you are planning to take a botox treatment always seek it from a well qualified cosmetologist. There has been a recent case in which a fake doctor has injected home made implant containing cement, super glue and tyre sealant to make bottom look more bigger and fuller.
2. Expensive Treatment
It is very important for you to know that botox is an expensive procedure.
3. Painful Procedure
Be prepared to experience pain as botox is a painful process.
4. Aging
Individuals with signs of early aging may opt for botox treatment. You should consult a good cosmetologist before taking botox treatment.
5. Frown Lines
Individuals with prominent frown lines or lines around the lip area may also expect to get good results from the treatment.
6. Loose Saggy Skin
If you have loose saggy skin and are looking for a youthful transformation, botox might be a help.
7. Pregnancy and Lactation
Botox is not at all recommended for pregnant women and lactating mothers.
8.  Neuromuscular Disorder
Botox works on the nerve impulses so if you suffer from any neuromuscular disorder, botox is strictly not advisable.
9. Local Infection
Presence of any infection at the proposed site of botox injection checks your chances of having botox treatment. The infection should be first treated and then botox may be taken.
10. Headaches, Nausea and Vomiting
While undergoing the botox treatment you may have to experience nausea vomiting or headaches. There may be drooping of eyelids. Local swelling and edema may persist for few days after the treatment. Local redness and bruising may also be present for few weeks at the injection site.
Your doctor will prescribe you suitable analgesic and anti-inflammatory drugs to reduce the post botox symptoms.
Points to Remember for botox
Within 3-4 days the adverse symptoms start disappearing
The botox effects usually last for 3-6 months. Further treatments are needed to maintain the expected results.
There are few people who do not respond all to botox treatment- they are immune to botox.
Have you tried botox? please leave us a comment and let us know your experiences. Subscribe our RSS to receive skin care updates.