Glowing skin can be achieved by following the scientifically proven regime of cleansing, scrubbing, toning and moisturizing.  Have facials twice a month to replenish the skin and enjoy naturally glowing skin.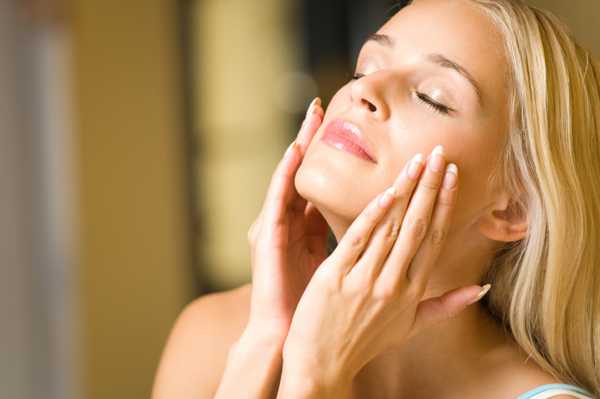 We all want to have a flawlessly perfect and glowing skin. Having a celebrity-flawless skin is every woman's dream. Isn't it?
A thing of beauty is a joy for ever: Its loveliness increases; it will never pass into nothingness; but still will keep a bower quiet for us, and a sleep full of sweet dreams, and health, and quiet breathing. – John Keats
It is correctly said that a beautiful and attractive skin is the outcome of healthy diet regime that you follow. External cosmetics are effective only to a limited extent, ultimately it the food that matters. Here are some great tips that will steer you safely to a healthy, gorgeous and naturally glowing skin.
Important & Easy Steps to Get Natural Glowing Skin
Make a routine to follow these wonderful and easy steps to have impeccable and glowing skin:
Wash with Clean Water
The easiest way to get glowing skin and keep it glowing is to regularly wash the face at least three or four times a day with clean water. It will help you get rid of dust and dirt.
Keep Hands Clean
Before applying any kind of cosmetic products on your face , remember to wash your hands with water. Never treat your face with dirty and unclean hands, important secret for glowing skin.
Scrubbing off the Dead Cells
Dead cells impart a dull appearance to your skin. Use a good facial scrub to remove all the dull and lusterless cells from your face and neck. Scrubbing is definitely a healthy way to have a clean, shiny and glowing skin.
Moisturize Well
Apply a moisturizer to keep your skin soft and supple.  Depending upon your skin type, you can choose from a range of moisturizers commercially available in the market for glowing skin.
Use Steam Once a Week
Boil water in a pot then steam your face for 10-12 minutes. Wash face with cold water or apply ice to close the skin pores. This makes the skin rejuvenated and well hydrated. One of the most popular home remedies for glowing skin.
Drink Plenty of Water & Exercise
Water is essential for having glowing skin, drink 10-12 glasses of water to keep your skin fresh and hydrated. Cardio exercises stimulates blood flow and known to give glowing skin.
Healthy Diet
Whatever you eat is reflected on your skin, so have a healthy diet. Take good quantities of carbohydrate, vitamins, proteins, minerals, etc. Incorporate fresh fruits and green leafy vegetables in your regular diet.
Omega-3 fatty acids present in walnut and fish are good for your skin health. Citrus fruits contain high amount of vitamin C- this helps your skin get rid of scars and blemishes faster. Avoid eating too much salty foods as salt gives your face a bloated appearance.
Adequate Sleep
Your body requires proper relaxation to be revitalized and rejuvenated for normal functioning. Have adequate sleep to feel fresh and keep healthy. Lack of proper sleep can invite a number of skin problems, dark under eye circles etc.
Shun Stress for Glowing Skin
Stress is known to have adverse effect on your sin and result in a number of skin problems. Avoid having stress and try to stay calm and composed. Meditation and reading good literature can help you tackle stress in a simplified way.
Use Sun Protection for Glowing Skin
Ultraviolet rays of the sun cause damage to the skin so make it a habit to apply a good sunscreen whenever you step out in open. A little bit of care, attention and concern is all that you require for having a beautifully radiant and glowing skin.
Getting Glowing Skin Naturally
Stay tuned and browse our Skin Care section for expert tips on Glowing Skin Naturally, Glowing Skin in 7 Days, Glowing Skin Diet, Glowing Skin Secrets, Vitamins for Glowing Skin, Home Remedies for Glowing Skin, Homemade Tips for Glowing Skin and Homemade Mask for Glowing Skin.
So, what's your secret of having glowing skin? Please leave us a comment and let us know.