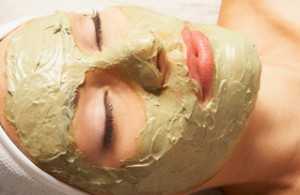 Skin care is most essential when it comes to maintaining a flawless complexion. Most of the time you may hear a lot of women stressing on the usual cleansing, toning, moisturizing routine but depending on your skin type, it may not be enough.
Apart from just your daily routine, you may need cleansing face masks to further keep your face devoid of blemishes or acne or simply nourish it.
Face masks are most effective when you use the one that suits your skin and makes it soft and supple. Not only you can make these beautiful skin masks on your own but also for different part of your body. To suggest, here are some natural top face masks that you can make at home and try.
Try the oatmeal face mask. It can be made to suit oily skin as well as dry skin and also works wonders if you use it for sensitive skin. One of the main advantages of oatmeal is that it helps get rid of dead cells and leaves the skin feeling brand new.
Cucumber is known for its cooling properties. Grate the cucumber and apply with milk and you will find that your skin feels refreshed and cool, and not hot and flushed. A cucumber mask is probably what everyone can try as it does no harm.
Tomatoes are best suited to oily skin and can also be mixed with turmeric to apply for wrinkles and lines.
Carrots are always stressed up on to be part of any diet reason being they are very good for multiple reasons. Simply boil them and make a paste out of them and apply to get a healthy and soft skin for yourself.
Rose Petals with rose water, yogurt and honey make a face mask suited to combination. It requires to take off excess oil from your forehead, nose and chin zone and gives you less oily skin.
Avocado is known for its moisturizing properties and hence can be used to make you're a moisturizing face mask mixed either with honey or yogurt or alone mashed.
Eggs are high in protein and hence give you taut skin. Mix a blended egg white with half a teaspoon of lime juice and apply to give your skin that tighter younger feeling.
Green clay with essential oils mixed using yogurt or honey can serve well for mature skin as for any type of skin. In the essential oils category you can use Frankincense, Neroli, or Rose Otto.
Turmeric (Haldi) has been part of the Indian tradition as it is extremely effective on skin and gives a glow. If you have acne, mix turmeric with sandalwood and apply or mix with curd and chick pea flour and make a paste to apply.
Yogurt/ Honey two ingredients that are very helpful for dry skin. You can add honey to the oatmeal remedy given before or mix yogurt with lemon juice and egg white and honey all together.
I would love to hear your thoughts about these face mask options. Please leave me a comment and let me know which of the above is your favorite. Don't forget to subscribe our RSS to receive latest updates.