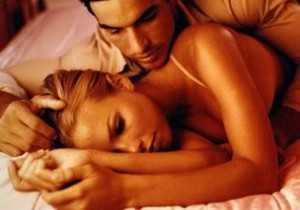 Have you been sensing a loss of libido? Has it been taking a toll on the intimacy surrounding your sex life? More than anywhere, couples living in the cities sense a drop in their sex life and hence this also leads to a lot of compatibility issues. If you sense your partner drifting away, stop panicking and make an effort. Make amends to improvise on your sex life and boost your libido with simple ways.
Studies suggests that sniffing a compound found in male sweat can also help in increasing the libido in heterosexual women. Don't let the failing sex drive affect your relationship as it can slowly leads towards frustration. You can follow the given advice to boost your libido:
Exercise
You may be growing out of shape and hence will lose stamina in bed. If you can't meet your partner needs, it will soon show in your relationship and will lead to irritability. Exercising will help increase your flexibility to experiment with positions, stamina to keep going on and also increase your physical appeal. Most of the time, one partner in the relationship will be shy and self-conscious about their appeal. Hence if it bothers you so much, exercise regularly and give your libido a boost.
Get plenty of rest
We might be suggest you exercise and get to all kind of tactics in the bedroom, but we won't ignore the real fact that will keep you going i.e. get adequate rest. If you happen to be a couple who works 5 days a week, make sure you get proper sleep or else on the weekend you will be catching your sleep and this routine will put a stop to your sex life.
Eat Right
Avoid eating foods that can put you to sleep and most of all do not stuff yourself or you would be feeling lazy soon enough. Foods like rice, pasta can put you to sleep and will really disappoint your partner after a good gourmet meal and lovely evening. Eat foods like avocado, nuts, figs, fish oysters; food cooking in sunflower oil can really do your sex life wonders.
Add a hint of sensuality to your bedroom
We are sure you women will love doing this bit. All you need to do is shop and decorate. Give your room a makeover from drab to sensuous. The bedroom is your playground and it should be a motivator, a suggestion in itself. We don't say you need to stick to the bedroom, so if you want to experiment with other parts of the house do so. Get a little creative and make it a sex life improvement project and it will be very rewarding.
Enjoy a spa weekend
Plan out on the weekend, especially if you're a little worn out from working all week. Check in to a resort or spa and enjoy a day of rejuvenation and relaxation. The lightening of the senses will automatically make space for some fun.
Talk and Share Fantasies
Lastly, what is most important for a couple to do – communicate! A man may not always take initiative and some men like it when the women take it up on themselves. Talk to your partner and share your fantasies however dirty or weird. You may not carry them out but your partner will get a sense of your sensuous side. Chances are most of the time you will end up trying them and that would be make one thing i.e. lucky. Experimenting keeps your sex life wild and lively like they say variety is the spice of life.
To Boost your libido all you have to do is think about sexual fantasies and if your body is fit you will definitely feel the urge.  I would love to hear your thoughts and experiences of boosting your libido. Please leave me a comment and let me know. Don't forget to subscribe our RSS to receive latest updates.