Every woman wants his man to be his prized possession and nobody would ever want to share him in any circumstance. It is therefore very important to find out what a man thinks about his lady love.  Be careful in your relationship and do not trust him blindfolded. Save yourself from any unexpected trauma both physically and emotionally.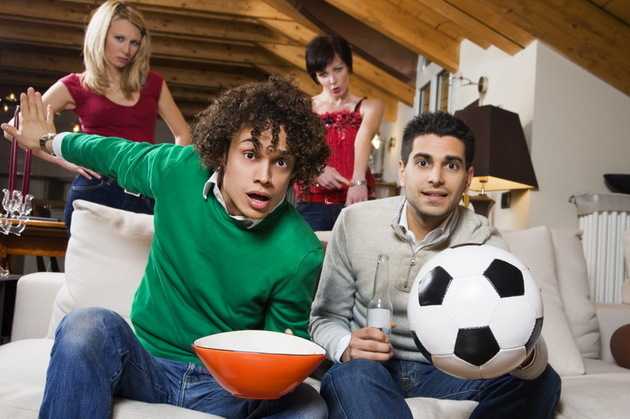 It may sound harsh but your man is not yours any longer. Gone are the days when he vowed to be yours. You have to face the truth and have to live with it. He was your only resort and now he is not there.
It is indeed very painful to lose your love. Sadness and grief are to be overcome and you have to move ahead with renewed energy and vitality. Remember the famous quote, "It is the end of something simple or beginning or everything else."
"Don't cry because it's over. Smile because it happened."
15 Reasons He is Not Completely into You
You need to retrospect what actually happened that was responsible for the breakup.
However here are listed top 15 reasons why he is not completely yours:
1. He is no longer asking you out
When was the last time you both went out together? Quite long back. You need to be alarmed there is something wrong. Your love is losing its warmth and heat.
2. Does he call you often
Do you receive his calls often or not? He reasons out by saying he was busy, absolute rubbish, you were not in his mind. Be careful your love life is being threatened and he is losing interest in you.
3. He sends you text and messages
Your man is avoiding talking to you. He sends you messages and text instead of calling you personally. He probably is not interested in talking to you. Messages are okay with him. He is no longer craving to talk to you.
4. Tells you he is not an ideal relationship material
If he does that he is clearly telling you that you are just a sex object and he will surely dump you soon. So do not expect anything else from him.
5. Hardly plans your date
He takes you on a date but does little planning for it. It is not a much sought after occasion for him and he does nothing to make you feel special and wanted.
6. Makes hollow promises
He just talks about future but hardly do anything concrete in reality. He builds castles in the air and this dreamy world is bound to crack soon. He promises you sun, stars and moon but gives you nothing than a one night stand. Be careful and dump him before he does the same with you.
7. He calls you in the Last
You feel delighted he called you without realizing that he randomly called you because you are probably last in his book. Others were not available so you are his last minute choice.
8. Avoids the 'Getting To Know You Conversation'
He deliberately avoids talking about his family and relatives. He throws a tantrum when you try to know more about him and his life. He flatters you but hardly understands you. You are a satisfying objects and his actual interest.
9. Is he pushy and gets physical
Does your man always want you in bed? He is always forcing himself into you and wants to be physical. Then surely your love life is hardly a love life. It is a simple physical interest that is drawing him close to you. Had he been in love with you, physical involvement would have been with your approval and not force?
10. Mismatch between his action and words
He is not living up to his words. He says one thing and does another. He is not really interested in you and is not the right man for you. He is too busy and not involved in you
11. You begin and he does not follow
If someone is involved seriously with you, he will follow your conversation instead of being preoccupied in his own world. If he doesn't respond to your massages and calls, he is not into you.
12. Not introducing you to his friends
Respite of dating for long, you have not met his friends and colleagues, there is surely something fishy about the whole relationship. He is spending some intimate moments with you but is no longer including you in his close circle. Probably you are not the woman he wants.
13. He says we are just friends
If he says we are just friends he is a clever man. He wants to enjoy sex without being emotionally bonded to you. Do not be a fool and just put an end to such a relationship. It will lead you nowhere.
14. Is he hooking with other women
If your man shows interest in other women, he is truly not your possession. Save yourself from a heartache and move ahead for the better.
15. Doesn't want to marry you
If he doesn't want to be tied to you for the rest of his life, he is not your man for sure. An ideal relationship should end in marriage, if this does not happen then the relationship was not worth the time spent.
We would love to hear your opinion on these 15 signs. Please leave us a comment and let us know. Subscribe our RSS to receive relationship updates in your mailbox.