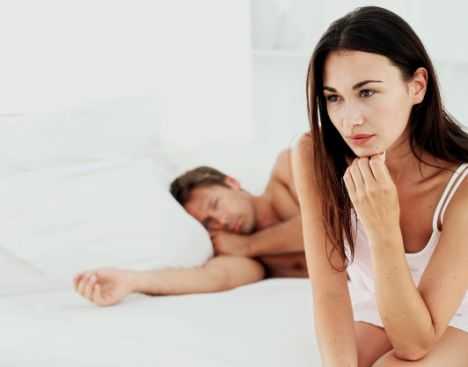 Well, to most women this happens to be a mystery and they wonder why their men are not as interested in them as they were few years ago? It's not that big a deal. Just, wonder why he's drooling over Angelina, Catherine Zeta Jones or Charlize Theron? It's simple, he finds them damn sexy. We are not saying that he does not find you attractive; but what does he know about those movie role characters, make up, dresses which help those actresses to look glamorous and sexy. You do know it, its time you became your diva self. Well if you still can't think how, read below. We are here to help and these few things help a long way.
It's not always the spark from your early courtship continues throughout your marriage. Marriage is work and with given responsibilities you simply become busy. Do a few things to get your husband to react the same way he used to.
1. Get Sexy
May be with time you have ignored your wardrobe. It's time to revamp it and wear something attractive and give your looks a thought. If you need to lose weight do so. Make sure you do whatever shopping after losing weight or else you'll be swimming in your clothes.
Do not aim for slutty but for elegance and yet sexy. You can also look for a few very hot items without revealing too much. The trick to any dress is if you are revealing leg, cover up on the top and vice versa. If you do have a sexy dress that demands both, make sure you keep your make up minimal.
Do not forget that men are visual creatures and get very turned on with just a peek a boo. Wonder why women wore sheer stockings or lingerie, it the promise of what's underneath that gets them going.
Add a haircut, a few saucy pieces of lingerie and some heels to your wardrobe for just you and him.
2. Talk Naughty
Double entendre's are a must here or there would be no fun. Flirt a little and act like you do not know that phrase could be understood both ways. Talking about whether you 'want it on the table or in hand' when asked to hand over something and also follow it up with a few like that during the week. A man just needs a sliver of imagination and he gets caught up.
3. Play with his senses
Start wearing a subtle hint of fragrance all the time. There is nothing else about a woman that will turn any man more than the smell of her fragrance. Choose a powerful yet feminine fragrance when you plan to go out. Smell fresh and feminine during the day, smell sexy and alluring every evening you plan to go out.
4. Fantasy Time
Bring the spark back to your sex life. Try role-playing or longer foreplay to turn your partner. On the night when you are in full swing trying to turn him on, you make not even make it to the bed, by which we mean you should explore other parts of the house too, like the kitchen counter or study, the rug in front of the fire, or even outdoors like the backyard. Talk to your partner about the fantasies you both have. May be your partner has been looking for a little
spicing up.
There are various other methods as well to tease your husband in good sense. I would love to hear your experiences of teasing your men. Please leave me a comment and let me know. Don't forget to subscribe our RSS to receive latest updates.