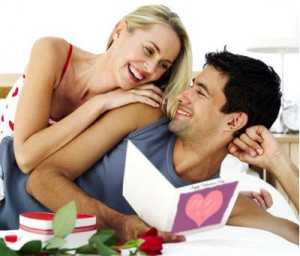 It is said that money can't buy love. Truly it can't but in the time of recession don't spoil the valentine sprit by worrying about burning a hole in your pocket for buying expensive gifts and other paraphernalia to please your beloved. Let recession pound the world economy, it can't play spoilsport with lour love. Following are few things which you can do this Valentine day and guess what it doesn't cost much. Enjoy the valentine day without worrying about the cost associated with it.
Flower Say What Words Can't
Nothing can bring a bigger smile to her face than a bunch of red roses. Make the bunch big, as big as you can to express your love. For that don't think of bargaining with the roadside vendor. For a day get up early morning and drive down to famous flower market. Buy as many roses or flowers as you want at very reasonable prices. She will appreciate you for making her feel special while you may chuckle for being so smart.
Chocolate to melt away
Two ways you can get your beloved melt: one is in your arms with a warm bear hug and the other is with chocolates . Gift her a box of her favorite chocolates.  The idea of heart shaped chocolates may be as old as grandfather's clock but the gesture is still so sweet and it really cost too low isn't it?
Copyright Your Love
A card bought form the store can only be bettered by the one that you make yourself. It won't have those cliched expressions and you will be able to say what you always wanted to tell her. This card will cost you zilch and it return it may get you so much more.
On a Song
If a song is the food for love, play it. – William Shakespeare.
Nothing can match the beauty of a love song that you can sing for your beloved. Else, you can call up different radio stations and keep dedicating songs throughout the day. The idea is unique and it really won't cost anything.
Two is Company
How about the gifts of time? Take a break from work this day. Spend time with your partner and spend it his/her way. Do not be a kill joy even if your partner's idea doesn't appeal to you. The next best alternative to this is to cuddle up in the couch and watch TV. The time the two of you spend together on an unhurried day will sure remain a cherished memory.
Working Day Special
If you can't get even a day off from work you can still show up at your partner's workplace during lunch and steal your beloved away to a nearby part for a picnic lunch or to a cosy restaurant nearby. Coming as a surprise it will make the day for both of you.
Shall We Dance?
It was a hard day at work and feel tired to your bones. Let it not be a dampener. Lead your partner to the terrace, put on a romantic song and dance under the star lit sky. The effect it will have on your battered bones and her foul mood will be magiacal.
Cook Up Love
Chalk out a menu, put on the apron and get set for a romantic cooking session. Decide on something which both of you like and enjoy doing it together. Do not divide the work. Work together instead. May be you can bake a cake together. Order some wine to go with it. You will have a great meal and wouldn't need to pay at the end of it.
I would love you to leave me a comment and let me hear your opinion. If you've got any thoughts, comments or suggestions for things we could add, leave a comment.