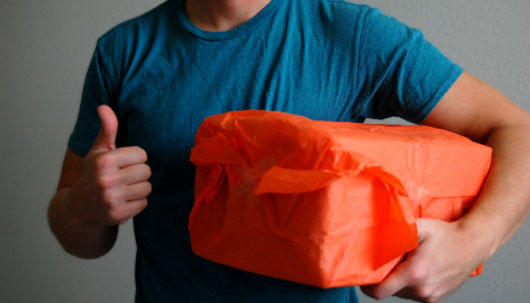 Choosing a gift for the man in your life just got a whole lot easier, with the help of gettingpersonal. This user-friendly website will have you well on your way to finding the perfect gift. Firstly go to the 'For Him' tab; under this category you will find a serious of sub categories which will make gift shopping so much easier. Categories are divided under sections such as who is the man you are shopping for; dad, granddad or general men's gifts, gifts related to hobbies and interests, gifts by occasion etc.
Not only will you be given hundreds of options and ideas but these are not your average, run-of-the-mill gifts. Whoever the man in your life is, you will find something he will love.
The website, as the name suggests, is all about that personal touch. They specialize in personalized gifts such as engraved gifts, personalized books, options to have photographs on items etc for occasions such as wedding, christenings, 18th birthday presents. You can find traditional gifts for men such as an engraved cufflink box or cardholder, or something a bit different such as maps, books and whiskey bottles.
If you are looking for a gift for 'the man who has everything', they also have a wide range of gift experiences available. These include driving experiences where you can pick from a Lamborghini Thrill Experience to a Tank Driving Thrill Experience to a Rally Thrill experience. There are over 25 driving experiences to choose from, but your experience gifts don't end there; you can purchase flying experiences, comedy nights, cooking lessons, vineyard tours, football stadium tours and many more.
No longer will you need to buy socks and ties for the man in your life; Try this cool website to help you find the perfect gift. Whoever you are looking to buy a gift for, whatever the occasion and whatever the budget, you will not be stuck for great gift ideas.
So, have you visited the site already? Please leave us a comment and share your experiences.